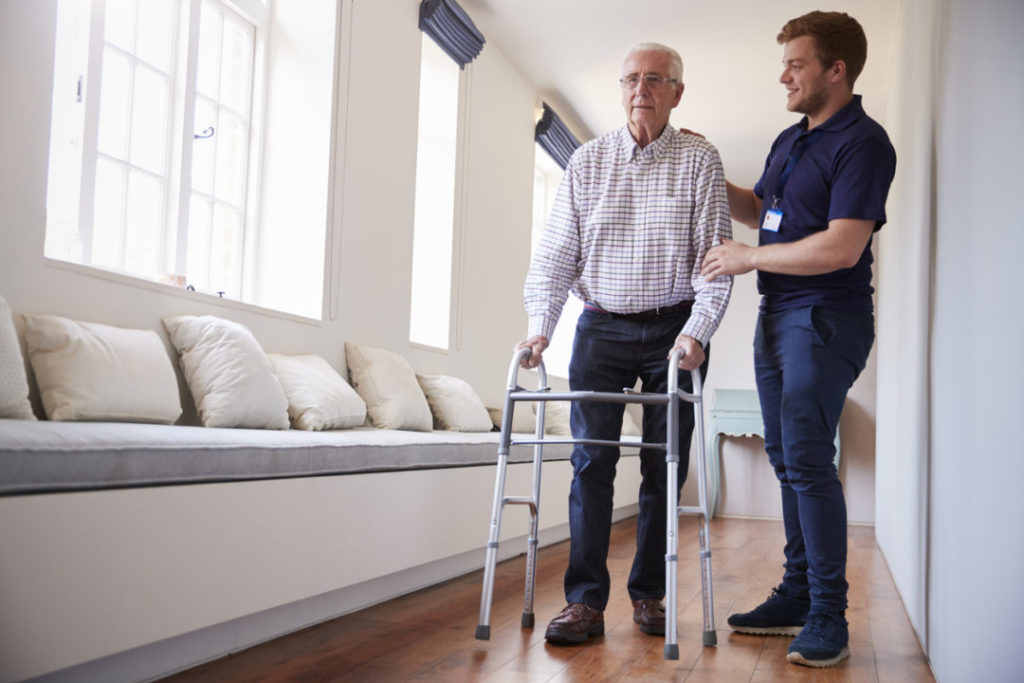 Recently, Andrew Woo (Lawyer and Migration Agent) helped his client secure an ENS visa to continuously serve the community in the healthcare sector after his client was successful in obtaining a health waiver despite a diagnosis of Hepatitis B virus. It is important to note that Andrew's client has been on effective treatment to suppress the viral load and does not perform any exposure prone procedures.
BACKGROUND TO CASE
In early 2017, Andrew was first contacted by his client whose application for review was before the AAT after it had been refused due to his Hepatitis B infection. Despite his health condition, Andrew's client apparently had been encouraged to apply for a Subclass 189 Skillselect visa by his previous agent. In meeting with the client and assessing his prospects, Andrew advised his client that there was no real prospect of success at an upcoming review hearing in the AAT given the nature of his medical condition and the particular health requirement for the Subclass 189 Skillselect visa applied for. Andrew's client continued being represented by his previous agent.
A few months later, Andrew's client reached out to Andrew to seek urgent advice after his review application had been declined by the AAT as anticipated by Andrew. At that stage, Andrew's client had already submitted his application for ministerial intervention following his previous agent's advice. In conference with his client, Andrew carefully assessed the full circumstances of his client's case and recommended that he pursue an ENS Subclass 186 visa given that he had already been working for his employer on a 457 visa. Andrew's preliminary view was that there was a reasonable chance of his client obtaining a waiver should his client proceed to apply for the visa through the temporary residence transition stream. Fortunately, Andrew's client followed this advice and decided to apply for the ENS Subclass 186 visa.
NOMINATION AND VISA APPLICATION
Andrew closely liaised with his client's employer to prepare a nomination application as well as its associated visa application for his client. Once Andrew had gathered sufficient information, he wasted no time in submitting the nomination application and the visa application on behalf of his client in August 2017. In January 2018, Andrew received a notification from the Department advising that the nomination application had been approved. This meant that its associated visa application would be shortly assigned to a case officer for further processing.
HEALTH WAIVER SUCCESSFUL
As anticipated, Andrew received a request for a health waiver submission on behalf of his client in May 2018. Andrew kept his client informed and closely liaised with his client to formulate a strategic plan. In a timely fashion, Andrew finalised detailed submissions in support of his client's application covering extensive supporting materials. Even after submitting the health waiver submission, Andrew continued to be proactive in providing updated information to the relevant department and keeping his client up-to-date with progress. We are pleased to report that Andrew's client and his family have recently been granted ENS Subclass 186 visas after the health waiver had been approved.
TAYLOR AND SCOTT'S OFFER TO YOU
Our expert in immigration law, Andrew Woo, has helped numerous clients with a range of medical conditions achieve their dream of migrating to Australia. Andrew understands how to navigate the complex health issues and formulate a migration plan to meet your needs. We invite you to contact Andrew Woo by phoning 1800 600 664 or emailing Andrew at info@tayscott.com.au
At Taylor & Scott, We Care For You.