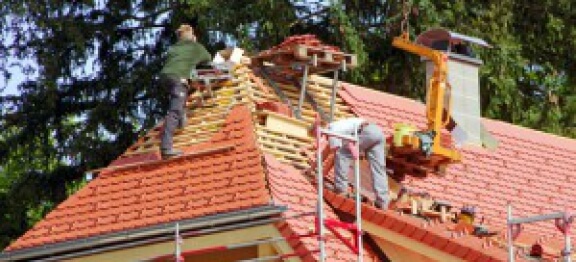 Recently, Taylor & Scott acted for a bricklayer who decided to change occupations to that of roof tiler of pool heating systems. Our client enjoyed his work and on average was doing 75-80 hours per week installing the heating systems. Unluckily, on one installation our client had to climb up and install the system on a glazed tile roof. Although wearing correct footwear (Dunlop Volleys), our client slipped on the roof causing him to fall about three metres to the ground below. He landed on his feet but suffered serious injuries to both feet requiring several bouts of surgery to reconstruct his heels and stabilize his ankle joints.
Sadly our client has been left with constant aching in his ankles, difficulty in going up and down stairs, an inability to climb ladders or to work on scaffolds or stay on his feet for any length of time. Eventually he was sacked by his employer and the best he could do was to obtain some light office cleaning work at night. This employment is not guaranteed and our client remained very concerned and depressed about his future.
Simon Meigan and his team at Taylor & Scott commenced a work injury damages claim against the employer alleging negligence on their part in failing to provide a harness for our client or suitable equipment such as catch scaffolding to prevent his fall. Eventually the matter came before a judge of the District Court who awarded our client in excess of $650,000 in damages.
Commenting on the case, Simon said – "Accidents such as these can be prevented if employers provided appropriate safety equipment for their workers. The use of a harness or a mobile scaffold would have easily prevented our client's accident".
At Taylor & Scott, We Care For You.