If you have been injured due to the negligence of another person or persons, you are entitled to make a compensation claim. The most common compensation claims are the result of injuries sustained at work or those caused by motor vehicle accidents, although there are many other areas where a valid claim can be made. Taylor & Scott Compensation Lawyers possess expertise in the full range of compensation scenarios, providing you with the best chance of successful claim outcomes.
What situations can result in a compensation claim?
NSW Compensation Law is designed to provide fair and just restitution for physical or psychological injuries sustained in a wide variety of situations. Compensation claim procedures are best made by a reputable lawyer with industry-specific experience to ensure all documentation and supporting evidence is presented correctly. Taylor & Scott Compensation Lawyers have the expertise and know-how to offer a smooth claim process, and the ability to provide solutions if obstacles arise. Taylor & Scott Compensation Lawyers claim success includes:
Workplace accidents
Amputations
Permanent injuries to all body parts
Back injury
Spinal injury
Motor vehicle injury during work hours
Loss of vision or hearing
Burn injury
Asbestos poisoning
Diseases related to your work
Psychological injury
Road accidents
Motor vehicle accidents
Bicycle accidents
Pedestrian accidents
Accidents in public
Slip or fall accidents
Footpath accidents
Shopping Centre accidents
Public park and playground accidents
Aircraft and boating accidents
Jet Ski accidents
Dog attacks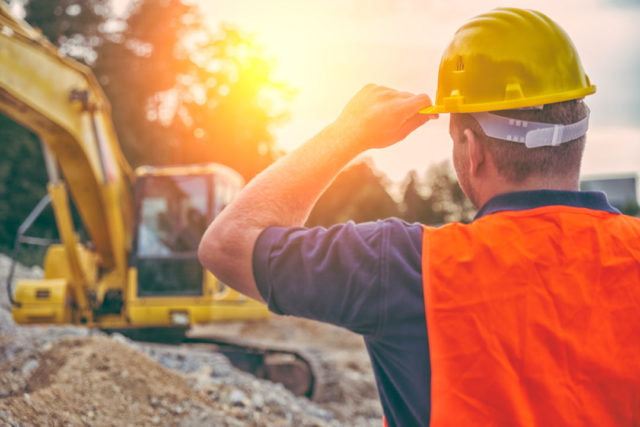 Why choose Taylor & Scott NSW compensation lawyers?
Every New South Wales compensation lawyer understands compensation law relative to their jurisdiction. When considering a claim, it's important to investigate the services of highly-regarded NSW compensation lawyers who understand the intricate nature of regional legal processes. With a history of successful negotiations since 1905, Taylor & Scott Compensation Lawyers are the first choice for people whose future is dependent on a winning compensation claim. Located in the heart of Sydney's legal precinct and with a reach covering suburban Sydney and regional NSW, Taylor & Scott are well placed to satisfy all claimant requirements. In most cases, we cover all costs up front including procuring witness statements and expert opinions, plus all documentation and medical records searches.
We leave no stone unturned in establishing a solid NSW compensation claim for every client. Taylor & Scott Compensation Lawyers are on your side from the moment you contact us for an obligation-free appraisal of your compensation claim situation. Once armed with the necessary information and resources, Taylor & Scott Lawyers immediately proceed with due diligence and determined action on your behalf.
How can WorkCover assist compensation lawyers with my claim?
Since September 2015, WorkCover functions have been assumed by three new organisations, SafeWork NSW, SIRA, and icare.
SafeWork NSW
SafeWork NSW is the New South Wales workplace health and safety regulator. SafeWork NSW provides guidance for improving workplace safety, while also overseeing licencing and registration for dangerous occupations. SafeWork NSW enforces work health and safety laws and investigates workplace incidents where individuals are injured, either physically or psychologically.
SIRA
The State Insurance Regulatory Authority (SIRA) is a regulating body overseeing motor vehicle accidents and compulsory third-party insurance (CTP). SIRA also monitors the home building compensation fund in NSW.
icare
Insurance & Care NSW (icare) is dedicated to insurance and care service delivery to NSW residents under the NSW Workers Compensation Scheme. icare supports compensation claim victims with long-term assistance and care, including the transition back to work.
Personal Injury claim procedures
Taylor & Scott Lawyers work closely with the three new organisations for a tailored approach to every compensation claim. Undertaking a compensation claim can be overwhelming for some people, particularly when recovering from a serious injury or ailment, so Taylor & Scott carries the burden of claim procedural responsibility from start to winning finish. Taylor & Scott offers a 'no win-no fee' guarantee, taking all stress out of your compensation claim and allowing you to move forward with confidence.
There are a few essential steps in a smooth claim procedure, although Taylor & Scott Compensation Lawyers will do everything possible to strengthen your claim for damages. Simple Personal Injury compensation claim procedural steps include:
Report the injury/seek medical assistance/undergo treatment
Seek legal advice from a specialist Personal Injury compensation lawyer.
Commence the compensation claim in consultation with lawyers and other experts
Relax as our 'no win-no fee' guarantee means you don't pay us anything until your claim is successful
The Taylor & Scott reputation has been built on the success of our clients since foundation in 1905. Today we remain among Australia's most well-known compensation lawyers with an enduring desire to provide winning claim outcomes. Everyone needs a helping hand sometimes, and when making a claim with Taylor & Scott Lawyers, 'We Care For You'.