Almost every driver is involved in a motor vehicle accident at some point in their life. Most accidents are minor, with the vehicles covered by insurance, but traumatic accidents involving severe injuries still occur far too often, sometimes changing victim's lives forever. All owners of a registered motor vehicle are covered by Compulsory Third Party (CTP) insurance, commonly called a 'Green Slip' that assists anyone injured in a car accident, but in many cases further legal recourse for compensation is required to maintain quality of life. When car accident compensation claims falter or flounder, it's time to contact Taylor & Scott Compensation Lawyers, the Sydney and NSW experts with decades of case-winning experience.
Q. What is a car accident compensation claim payout?
A. A car accident compensation claim should result in damages (payout) to cover a range of issues resulting from the accident. These include loss of earnings, medical expenses, home-help, lifestyle modifications and in some cases, a lump sum payout to cover pain and suffering. Taylor & Scott Lawyers are experts in their respective fields, including motor vehicle accident compensation lawyers with decades of experience, and if you require assistance with a claim, our 'no-win no-fee' incentive should be enough incentive to get your case started. There are a few ways you can assist the claim, including:
Record the registration numbers of any vehicles involved in the accident
Record details of the at-fault driver and drivers of other vehicles involved if applicable
Take photos of the accident site or cause of the accident
Collect witness statements if possible
Report the incident to the police within 28 days of the accident
Retain copies of any police reports, including the event number of the accident
Seek medical help for your injuries
If you are uncertain regarding your obligations or the best way forward, Taylor & Scott will help by providing a free case assessment, including expert opinion regarding your chances of making a successful compensation claim.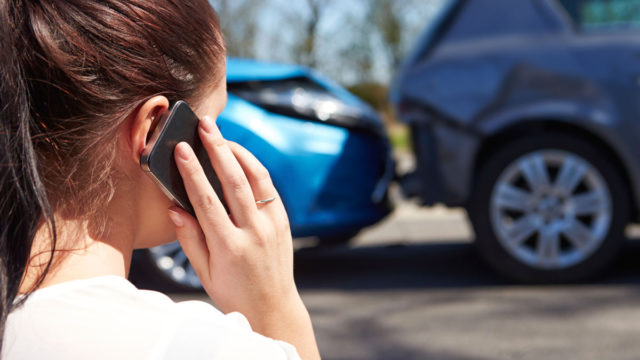 Q. Do Taylor & Scott Lawyers serve all of Sydney?
A. Taylor & Scott have been assisting the people of Sydney and NSW since 1905, and our reputation stands on the successful compensation claim outcomes of our clients. We also assist visitors to Australia who are involved in an accident while here. In a fast-moving world, our team are ready to travel, reaching out to every corner of NSW to visit clients in person, establishing genuine working relationships built on trust. With our head office located in Sydney's legal and financial district, you can rest assured in knowing our finger is on the pulse of any compensation law details that can give your case a winning advantage.
Q. What car accident causes are covered by compensation?
A. Many people think that car accident compensation only applies to persons in a motor vehicle, and while this is the most common scenario there are other victims who can claim, including:
Drivers not at fault
Drivers at fault
Passengers
Pedestrians
Cyclists
Other road users
Compensation entitlements are based on evidence provided, while the severity of injury can greatly affect payouts. There are a number of ways Taylor & Scott Lawyers can assist, including:
A detailed consultation and free case assessment
Compiling all relevant documentation for a solid case presentation
Undertaking searches for medical reports and police records
Collecting witness statements and other evidence
Communication with insurance companies and opposing legal representatives
Negotiating the best possible settlement on your behalf
Strong representation in court if required
Q. How to claim for severe and permanent injury?
A. Accident victims who suffer debilitating injuries where full recovery isn't expected can claim for loss and suffering. Injuries that result in at least 10 percent diminished physical or mental capacity are eligible for a lump sum payment that won't affect payouts for lost wages, medical care or other rehabilitation expenses.
A lump sum accident compensation claim will be assessed by specialist medical practitioners with expertise related to your specific injury. It's not unusual for accident victims to receive thousands of dollars compensation for loss and suffering. Car accident compensation claims can become complex, especially when wrongdoing isn't accepted by anyone, so making a comprehensive claim backed by high-profile Taylor & Scott experts is often the best way forward.
The Taylor & Scott 'no-win no-fee' guarantee is our commitment to your case. We will oversee all aspects of the claim process from start to finish, and you don't need to pay us a cent until the case is complete and compensation has been paid to you. We treat you with honesty and integrity to ensure the best possible car accident compensation outcome for the benefit of you and your family.
At Taylor & Scott, 'We Care For You'.