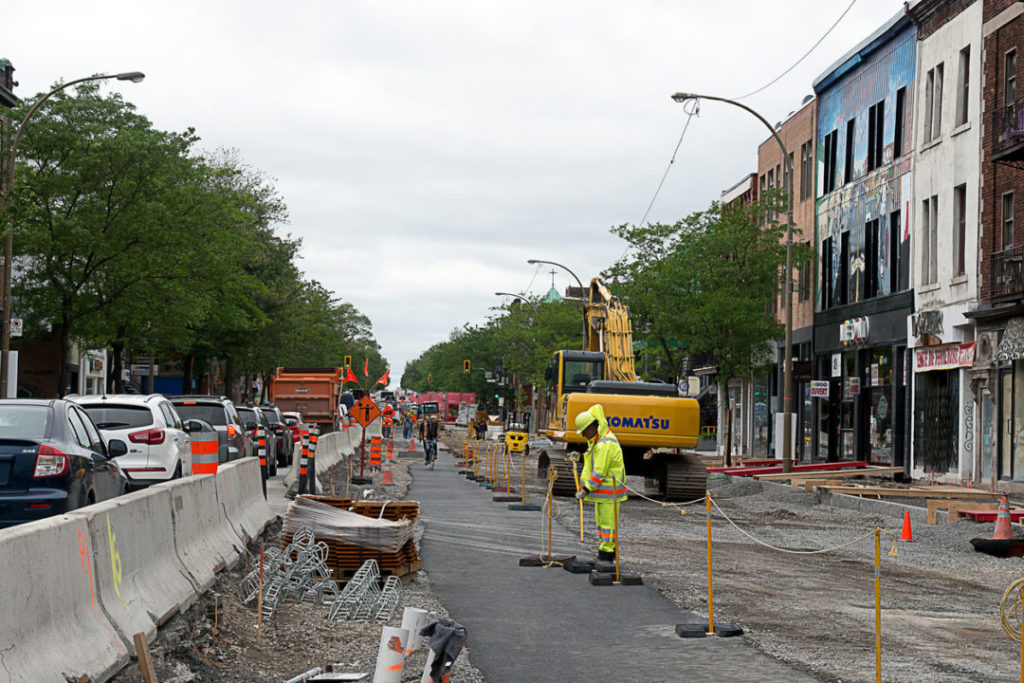 Our client worked in construction mainly concentrating on steel fixing associated with concrete barriers. His employer sub-contracted to other construction companies. On this particular job, he was involved in the construction of concrete safety barriers along a roadway.
On the site, our client took directions from the head contractor who usually gave him daily directions as to what he was to do. Having been given directions as to the next job, our client pointed out to the head contractor that the area where he and his co-workers were required to work was not very wide and a request was made to backfill the area or to provide a platform on which to stand. Excuses were made. The requests were ignored and sadly whilst performing his duties, our client slipped and fell, falling onto his back suffering serious injuries. Needless to say that after the accident, the head contractor quickly got around to making the area safe but too late for our injured client.
Following the fall, our client consulted the family GP. He was referred off to various specialists to treat his back pain and pain that radiated down into his legs. Epidural injections followed together with physiotherapy. Our client developed severe groin pain and required three operations to try and alleviate this ever increasing debilitating pain. Eventually his specialists recommended a laminectomy and a lumbar fusion. Months of rehabilitation followed. Our client's pain levels slightly improved but, being relatively young and with unrelenting pain, he developed depression. The drugs he was required to take for his pain caused nausea and vomiting and, at one stage, he was admitted to hospital in an attempt to wean him off the dangerous highly addictive painkilling drugs that he was required to take.
Following years of medical treatment, he has been left with permanent ongoing disabilities including aching in his back and an inability to sit or stand for long periods of time. He has difficulty sleeping in a bed preferring to sleep in a recliner chair all of which have led to feelings of restlessness, sleep deprivation and depression.
Fortunately our client has a loving wife who has assisted him every day since his accident. He quite frankly admits that without the support and love of his wife, he would not have managed to survive this ordeal. All of his social activities have been greatly curtailed and his ability to actively participate in the rearing of his young children has been taken from him. Attempts to secure light work have been almost impossible because of the nature of his pain.
This accident has had a devastating effect on our client and his family.
Simon Meigan, who is an Accredited Specialist in Personal Injury, and his negligence team of lawyers here at Taylor & Scott commenced a claim against the head contractor and other contractors who had overall control of the site and were responsible for directing our client in respect of the work he had to do. An action in negligence was brought in the Supreme Court of New South Wales. Prior to the case coming on for hearing, settlement negotiations were entered into resulting in a million dollar settlement for our client.
If you or someone you know is injured at work, it may not necessarily be your employer's fault. Often there are other parties, such as other contractors or head contractors, who should bear ultimate responsibility for your injuries. Let the experts in negligence claims assist you.
You are welcome to contact our team on 1800 600 664 or complete the enquiry contact form on this page. If we act for you, it will be on a no-win/no-pay basis meaning that Taylor & Scott will pay all of the disbursements incurred in your claim and you will not pay any legal costs to us unless you win your case. Our team of experts are waiting to assist you and advise you in respect of your work negligence claim.
At Taylor & Scott "We Care For You".