Permanent injury is that which impairs the physical or mental ability of a person to perform regular tasks. New South Wales compensation law has established guidelines for evaluating permanent injury compensation claims based on the degree of impairment suffered. Permanent injury compensation can be the result or a work incident, car accident, or other situation resulting from negligence. Injured workers can claim a lump sum amount in addition to weekly compensation payments for covering loss of wages, medical expenses and rehabilitation costs. Receiving appropriate compensation is every person's right, and the best way to secure a favourable outcome is with the assistance of Taylor & Scott Compensation Lawyers.
How do I prove permanent impairment?
As the term implies, 'permanent impairment' is an ongoing physical or psychological condition that has settled without full recovery. Impairment thresholds of 11% for physical injury and 15% for psychological injury must be ascertained prior to a lump sum compensation payment. Assessment is carried out by a medical specialist taking all relevant information into account. Considerations include:
Has the impairment reached maximum improvement levels?
Is the impairment definitely permanent?
Was the impairment caused by the workplace or elsewhere?
Do any pre-existing injuries or conditions contribute to impairment levels?
If an injury occurs due to negligence or breach of statutory duty of another person, compensation proceedings can be undertaken, usually within 3 years of the accident or incident causing permanent impairment. Taylor & Scott Lawyers will assist you in presenting a winnable compensation claim case.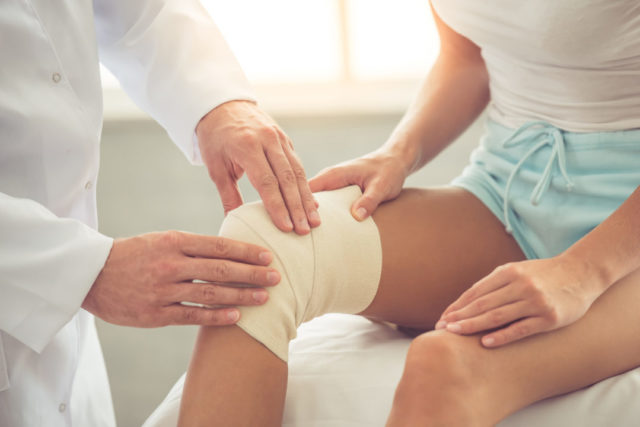 Is permanent impairment compensation a lump sum payment?
Lump sum compensation is provided when 'whole person' impairment of 11% or more is established and proven. Compensation payment amounts are determined by the degree of permanent impairment and only relates to the primary injury suffered. As a lump sum compensation payment is a one-off event, it's important to establish that the condition has plateaued without expectation of further recovery or deterioration. It's also worth noting that physical and psychological conditions cannot be combined when claiming compensation, as lump sum payments are awarded for the primary injury only.
Lump sum payment amounts are incrementally increased according to the percentage of impairment suffered. The degree of impairment is reflected in other entitlements also, including payment of medical expenses and other assistance. Considerations include:
Duration of weekly compensation payments to cover loss of earnings
Duration of payments to cover medical expenses and rehabilitation costs
Whether a work injury damages claim can also be pursued
Is workers compensation the same as permanent injury compensation?
If an injury suffered at work results in impairment levels of 11% or more, a permanent impairment claim can be made. Workers compensation is a 'no fault' procedure, meaning entitlements arise from the injury or impairment occurring at work, regardless of who was at fault. Additional considerations include employee misconduct or refusal to follow workplace guidelines, which may affect compensation claim outcomes. Under the Workers Compensation Act, a payment of damages paid by a non-employer will usually require the deduction or reimbursement (in whole or in part) of workers compensation payments already paid and will usually terminate any right to any future workers compensation benefits.
If the compensation claim is disputed by the employer or their legal representative, Taylor & Scott legal assistance can help in a number of ways:
Gathering evidence, documents and witness statements to support the claim
Support and guidance during every stage of the claim procedure
Taking legal action if payments are being withheld by the employer
Assistance with claims before the Workers Compensation Commission
Does permanent injury compensation cover pain and suffering?
Injuries occur in a multitude of ways, from the physical to the psychological. There are compensation claims avenues for every situation where the negligence of others results in pain and suffering, including loss of quality of life. Impairment levels are determined by the medical assessor according to examination reports that can include x-rays, scans and psychological evaluation.
Taylor & Scott Lawyers understand the stress involved in undertaking claims procedures, particularly for people suffering permanent injuries. To reduce the anxiety, we offer a 'no-win no-fee' guarantee in most cases, allowing you to get on with life without additional complications. In cases of workplace injuries, we apply for assistance to cover all claims expenses on your behalf. From the moment we decide to take your case we are on your side, pursuing every legal opportunity to maximise compensation claim payments. Our reputation has been built on the compensation claims success of our clients since 1905 and our team of highly qualified experts are on hand and ready to assist when you are ready to make a claim.
At Taylor & Scott, 'We Care For You'.