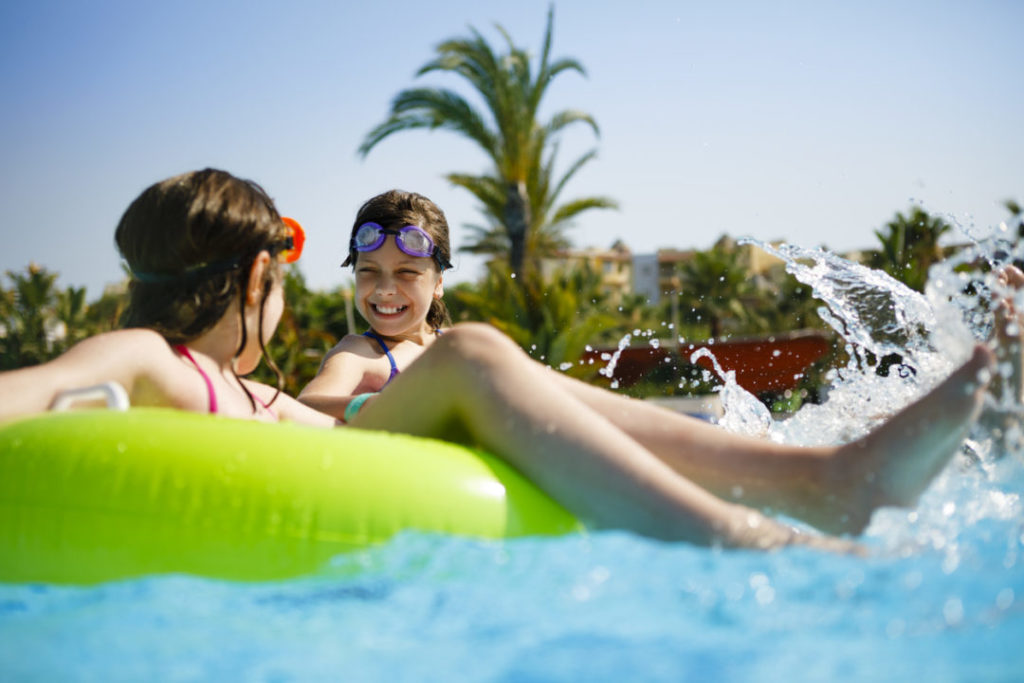 It's the most wonderful time of the year; family gatherings, gifts and treats and of course the much-awaited holiday escape. Whether you're headed overseas or keeping it local to make the most of the summer weather it's interesting, yet not surprising to note that the number of injuries goes up during the Christmas holiday season.
With home-away-from-home style holiday accommodation like AirBnB becoming increasingly popular, it's worth knowing your rights if you or loved ones are injured while staying at a holiday rental this Christmas.
Landlords and property owners have a reasonable duty of care to ensure that the property rented out is safe, liveable and does not pose a risk to occupants. That includes making sure pools are properly fenced, balconies and windows secure and steps and common areas safe and not a slip, trip or fall hazard causing personal injury.
If you're injured while staying at a holiday rental and feel that it was caused by the negligence of the landlord and could have been prevented, you may have a personal injury claim. The landlord could be found to be liable for your medical costs, loss of wages if you're unable to work for a period of time because of your injuries, compensation for any pain and suffering caused, legal costs should you seek the help of a personal injury compensation lawyer and even damages to reimburse you for holiday money wasted due to the accident.
Holiday accident compensation claims can be complex and it's important to obtain expert legal advice at the earliest opportunity. Taylor & Scott Lawyers have acted in numerous cases for injured holidaymakers. Examples of claims include:
Slipping over because the bathroom tiles were glazed and should not have been used in "wet areas".

Falling over a hotel balcony where the balcony was not at the correct height.

Unsafe practices in hotels such as turning off lights on balconies, walkways and other access points whereby injuries have been caused to holiday makers.

Walking through glass doors where no proper safety glass is installed
Public liability insurance is a requisite not just for hotels but also for Landlords leasing out holiday accommodation. In case of injury it's the insurance company that would pay out the injured party for the injuries sustained.
If you've been injured, there are a few things you can do to gather evidence that could help you make a compensation claim if needed. These include:
Taking photographs of your injury and the accident site of what potentially caused it

Lodge a formal complaint with the property owner

See a doctor for treatment and tell them the reason for your injuries

Make a note of all the details, including expenses that you incur as a result of your injuries, names of witnesses if any and doctors treating you.
What should I do if my holiday accident happened overseas?
The same advice applies if you are injured on an overseas holiday, although regional laws could hinder claim procedures. It's usually appropriate to take out overseas travel insurance as a safety net while on vacation.
Keep a record of all treatments, expenses and any other details you feel may be relevant to a holiday accident compensation claim.
At Taylor & Scott we offer a free case assessment in all holiday accidents. If we act for you it will be on a no-win no-fee basis, meaning you don't need to pay us a cent until we win the case for you.
Taylor & Scott Holiday Accident Lawyers have acted for clients in every state of Australia. Our successful overseas holiday accident litigation claims include Fiji, the United Kingdom, USA and Europe. If you or someone you know needs expert advice from our specialist team of compensation lawyers at Taylor & Scott, phone us on 1800 600 664 or complete the contact form on this page and let us get your holiday accident compensation claim underway.
At Taylor and Scott "We Care For You".