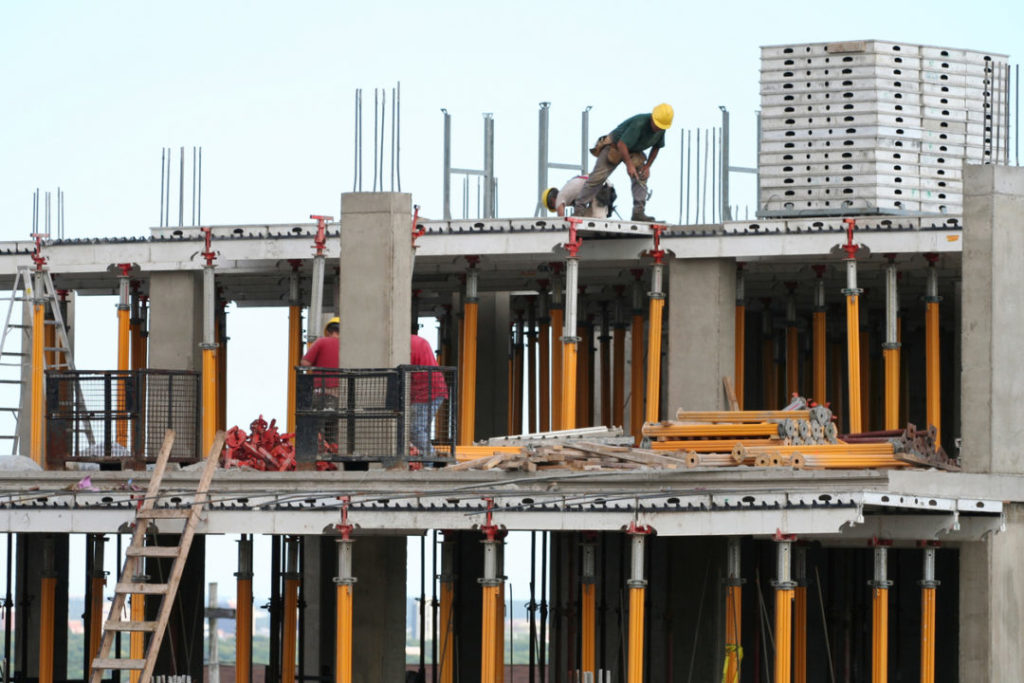 Our client was a Kiwi scaffolder/labourer. He was used to hard work and had a very high tolerance to pain. Working for a labour hire company, he had been sent by the company to work on a high rise building where a substantial amount of maintenance work was needed.
Part of his job was to pull up from ground level a number of steel cables that would then be connected to mobile stages used to carry out the maintenance work. This maintenance work was being performed by another contracting company, not our client's employer.
The lifting practice required our client to lean out over the edge of the building and pass the steel cables to a co-worker who was behind him. The work was extremely heavy and dangerous. Our client had to assume awkward positions and then use all his strength to pull the cable up many floors from ground level. He found, having performed this task for many days, that he was suffering from pain in his neck, shoulders and arms.
He didn't like to complain.
He put up with his pain for as long as he could but eventually it became too much and he had to report his injuries. He went off work and was referred to various doctors and specialists for treatment. This treatment included cortisone injections into his neck, physiotherapy, MRI scanning and rest. Although he attempted to return to work, he found that his neck would "seize up" and he was forced to stop doing his scaffolding/labouring work.
Eventually he turned to Simon Meigan, a Partner here at Taylor & Scott and an Accredited Specialist in Personal Injury, for advice and help.
Simon carefully reviewed the facts of how the injury occurred and sought an expert engineer who could give an opinion on the system of work adopted by the head contractor, particularly in the way the steel ropes were moved from ground level to the upper storeys of this building. The expert advised that the system of work adopted by the head contractor was dangerous and negligent and alternative systems should have and could have been used.
Simon commenced a negligence case against the head contractor suing for the unsafe system of work and the consequent injuries and disabilities suffered by his client.
Eventually the matter was listed for a hearing. Simon was able to negotiate a very fair settlement of the negligence claim and was also able to negotiate a substantial reduction in the payback of workers compensation to his client's workers compensation insurer (who was not a party to this negligence claim).
If you or someone you know are injured at work, it pays to have an expert lawyer examine all of the aspects of the case. Often there may be fault with someone other than the employer as happened in this particular case.
Let our team of experts in negligence and personal injury advise you on a no-win/no-pay basis meaning that if you don't win your case, you don't pay Taylor & Scott any fees.
Ring 1800 600 664 or complete the contact form on this page We will meet with you at one of our offices, your home or other suitable venue.
At Taylor & Scott "We Care For You".