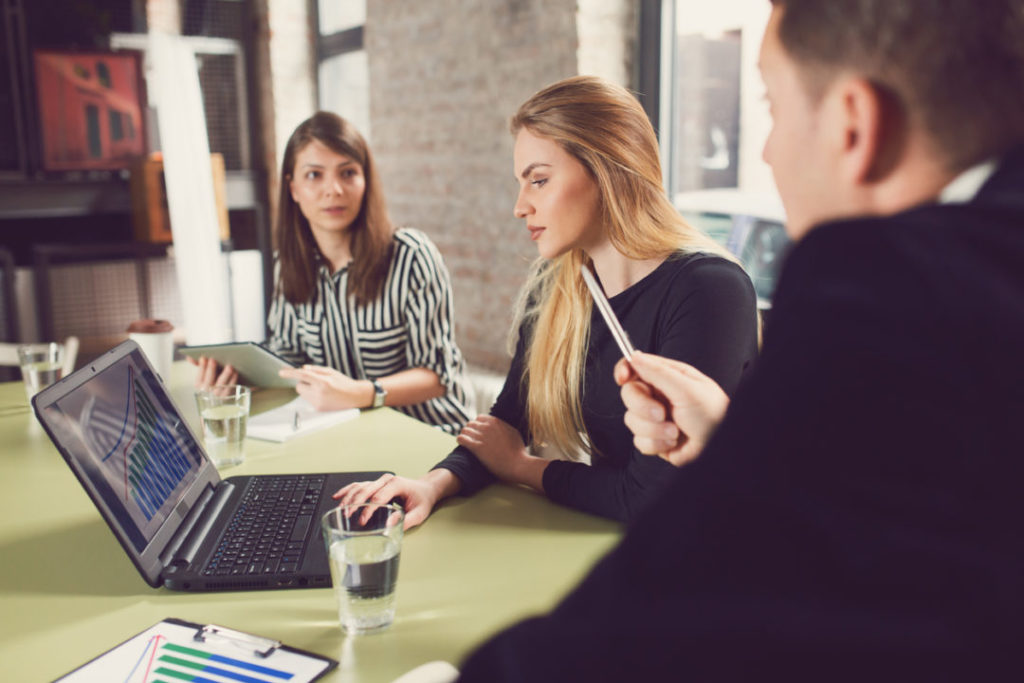 The law recognises that bullying isn't confined to the schoolyard and sadly workplace bullying is all too common. Workers have a right to work in a safe environment free from bullying and harassment and employers have a duty to ensure these rights are upheld.
Workplace bullying is a form of harassment and when it occurs, not only is an employer in breach of their duty of care, but the physical and psychological effects on a worker can be extremely damaging. If you, or someone you know, has been or is the victim of bullying and harassment at work, there are steps you can take to ensure the bullying stops and you are adequately compensated.
What is considered workplace bullying?
Technology has significantly broadened the scope of workplace bullying and harassment. Bullying and harassment can take place face-to-face, through email and even social media. Workplace bullying occurs when a person or group of people act unreasonably towards another in the workplace. When the behaviour occurs repeatedly and makes the victim feel intimidated, offended or humiliated then this is workplace harassment and bullying.
However, the law protects an employer's right to take reasonable management action. Examples of reasonable management action include providing feedback, transferring an employee to another department, disciplinary action under reasonable circumstances and dismissal. Provided these actions are carried out in a reasonable way, they are not considered workplace bullying.
In the same way, the law also understands that disagreements in the workplace do occur and one-off unreasonable acts or conflicts do not necessarily constitute workplace bullying. When determining if workplace bullying has taken place the following questions will be considered:
Would a reasonable person consider the behaviour unreasonable given the circumstances?
Was the unreasonable behaviour repeated?
Does the behaviour create a risk to a worker's health and safety?
Examples of workplace bullying include:
Demeaning practical jokes
Shouting, ridiculing or intimidating and aggressive behaviour
Excessive criticism that is not justified
Spreading rumours about another worker
Exclusion from meetings or communications without just reason
Withholding resources necessary for one to complete their work
Setting unrealistic tasks and deadlines
What steps should you take if you are being bullied or harassed at work?
If you are being bullied or harassed at work, then the steps you take to resolve it will depend upon your circumstances. If you can approach the perpetrator then calmly ask them to stop. If this is not possible you should speak with a supervisor, employer or human resources. They have a duty to ensure you feel safe in your workplace, so they should take any workplace bullying seriously.
In some cases, a worker may not feel they can approach anyone in the workplace. In these cases, a worker can seek help from the Fair Work Commission (FWC) to help stop the bullying. However, by this stage, the bullying and harassment may have already caused significant harm to a worker and they should seek advice from an experienced compensation lawyer who can assist with a compensation claim.
You should also keep a record of when the bullying occurs including who was involved or who may have witnessed the incident.
What is an anti-bullying order?
A worker who has been bullied at work can file an application to the FWC for an anti-bullying order. The FWC may try to resolve issues through mediation or conduct a formal hearing. If the FWC decides that the worker has been bullied and that there is a risk that the worker will continue to be bullied, they may make orders to prevent further bullying. The FWC does not deal with compensation claims.
Can you claim workers compensation?
Workers compensation laws recognise the very real and detrimental impact that workplace bullying can have on a worker. Workers compensation is available to those who have suffered injury as a result of workplace bullying or harassment.
To make a compensation claim a worker will need to show that the workplace bullying has resulted in physical or psychological harm or was a substantial cause. Medical evidence confirming that the worker has sustained a psychological injury will be required. The worker will also need to establish that the injury is not the result of the reasonable actions of the employer. If their claim is successful, a worker may be compensated for loss of wages if they have had to take time off, medical expenses and assistance to help them retrain if necessary.
Lump sum payments are available to those who have a permanent primary psychological injury of at least 15% whole person impairment.
What happens if an employer neglects complaints of bullying and harassment?
Employers have a duty to ensure a safe workplace. If an employer neglects complaints of bullying and harassment they may be liable. In these cases, a worker who has been the victim of workplace bullying or harassment may claim work injury damages and sue the employer for negligence, if they have at least 15% whole person impairment.
Who can claim work injury damages?
Work injury damages is different to workers compensation. A person can only claim work injury damages if the workplace bullying has resulted in serious injury, that is 15% whole person impairment or more.
To make a work injury damages claim, a claimant is also required to show that their injury is a result of their employer's negligence. i.e. an employer failed to act against workplace bullying or adequately protect workers. A successful work injury damages claim is awarded as a lump sum to cover past and future economic loss.
Take a look at some of the real cases where we have helped clients successfully claim for work injury damages. In one case our client was bullied in a government department. Read how a negligence claim leads to a substantial damages payout for this client. In another case, a client was bullied and harassed by a subordinate in her place of work and management did not act appropriately when she voiced her concerns. Read more about how we acted for this client.
Do you need a lawyer?
If you have been the victim of workplace bullying or maybe you're not sure, either way, it's a good idea to seek legal advice on the matter. At Taylor & Scott Lawyers we've helped hundreds of workers get back on their feet after traumatic experiences with workplace bullies. Call us on 1800 600 664 or click here to arrange a free case assessment with us today.
At Taylor & Scott Lawyers, We Care For You.