The New South Wales Government oversees occupational health and safety (OH&S) standards in all workplaces here is NSW. Although our safety record is reasonable, there are still far too many workplace accidents and incidents occurring that impact the lives of workers and their families. The Workers Compensation Scheme is designed to protect employee safety and cover expenses in cases of unfortunate accidents causing injury.
Although the scheme seems simple and 'no-fault' cover also exists to assist all parties, disputes can arise that make negligence claims complex. Trying times can be exacerbated when claims stall or are rejected by insurance companies. If you have met a roadblock on progress toward successful workers compensation claim outcomes, Taylor & Scott Workers Compensation Lawyers can assist.
Can I sue my employer for my injuries?
Employers are legally obliged to provide workers compensation insurance. Financial payouts are distributed by the relevant insurer, allowing employers to continue business as usual if OH&S standards and other legal obligations are upheld. Workers compensation damages covers loss of wages, while additional lump sum payments are available in cases of long-term, serious injuries that result in a percentage decrease in physical and psychological ability.
The first step is to establish a strong compensation case based on all available evidence. Taylor & Scott Lawyers will negotiate with all relevant parties to ensure you get the compensation deal you deserve. If we believe your claim has a good chance of success, we will support your claim even if it is disputed by insurers, employers, or legal opponents. Taylor & Scott has been in the business of winning cases for clients since 1905, and your negligence claim's chances of success are greatly improved with us on your side.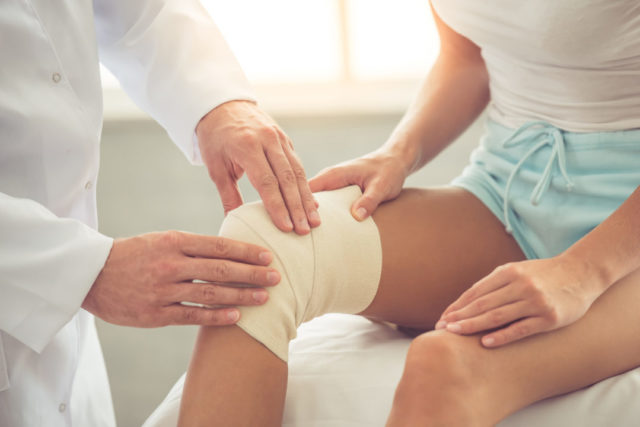 How are work injury damages decided?
Workers Compensation claims in NSW are investigated to make sure they fit WorkCover guidelines. In the majority of cases, you will be covered if your accident, injury or ailment is the result of negligence in the workplace. Situations covered include:
Injuries suffered at work or as a result of work-related activities
Diseases caused by work
Injuries sustained while travelling on work-related journeys
Pre-existing conditions that are exacerbated by work
Injuries suffered while being treated for a separate work injury
There are many factors involved to ensure you are paid the maximum possible damages, while submitting information timely is another essential compensation component. Workers compensation claims that are strongly presented from commencement of proceedings will derive superior results, and Taylor & Scott Lawyers can make it happen for you.
Can I sue my employer for any kind of injury?
It's natural for employers to minimise damage to their reputation or insurance premiums, so there is always a chance your claim will be disputed. The list of injuries covered by workers compensation is extensive, including spinal and back injuries; industrial accidents; brain injuries; repetitive strain injuries; heart attacks; strokes; asbestos exposure; infectious conditions and more. Although your employer mightn't be actively resisting your claim, the insurance company may still attempt to fight the claim, making legal assistance during workers compensation negligence claims highly advisable.
What time limits apply to negligence claims?
Injuries can take a long time to heal and stabilise. Therefore, workers compensation claims should be made up to 3 years after the incident or accident. In cases where complete recovery isn't likely, lump sum compensation payments are made available to assist with maintaining quality of life, home improvements, re-training programs and other scenarios.
There can be a lot to investigate regarding WorkCover and insurance cover. Workplace negligence claims are evidence based, and it's important to avoid fraud or deception for a claim to be taken seriously. Taylor & Scott can discuss all this and much more during your free case assessment. We will provide straight-forward advice regarding your claim's potential, and if you choose our representation, we will start your claim process immediately.
With Taylor & Scott Workers Compensation Lawyers on your team, your claim will have a better chance of success. Taylor & Scott believes in fair treatment for all NSW workers, including financial assistance when the chips are down.
At Taylor & Scott, 'We Care For You'.