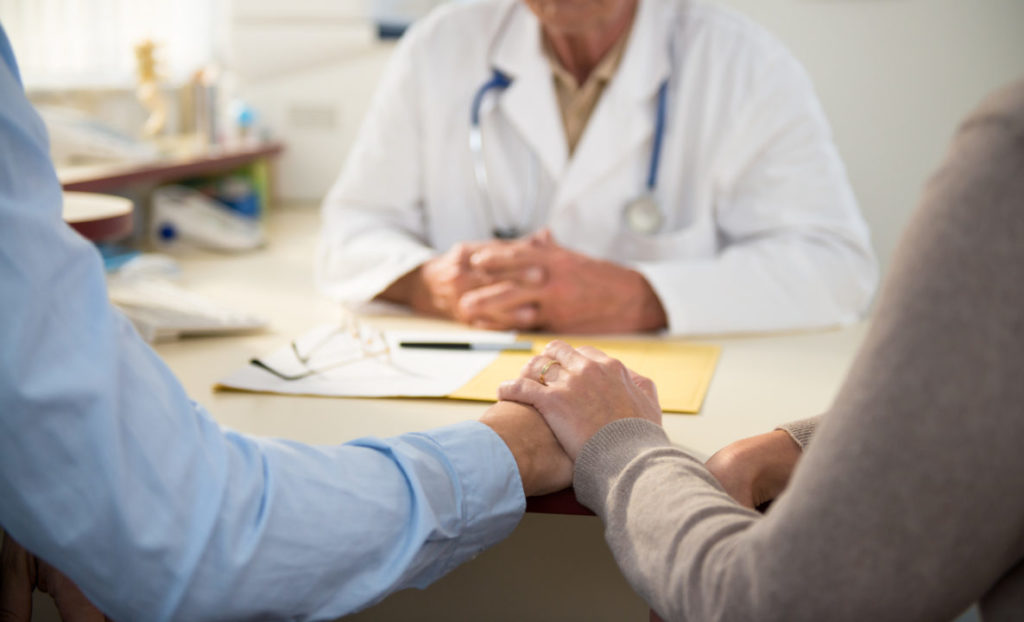 Our client was a retired lady living with her husband on the south coast of NSW. On this occasion she was a rear seat passenger in the family car being driven by her husband. She was wearing her seatbelt. Whilst waiting at a red light, a motor vehicle being driven by a young woman rear ended our client's vehicle. Initially our client was quite shaken but only had minor pain. Even so, her husband insisted she go to hospital so they could keep an eye on her. She remained in hospital overnight and was discharged the following day.
A few hours after her arrival at the hospital, she started to develop pain in her shoulder region. As time went by, she started to experience pain in her neck and lower back. Over the next several months, her pain seemed to increase and eventually she developed numbness in her index, middle and ring fingers in her hand. She consulted her GP who suggested physiotherapy and acupuncture. Unfortunately her situation did not improve. Eventually her GP sent her to a specialist neurosurgeon. This doctor arranged for MRI scans of her neck which showed a fair amount of degeneration in her neck. Before the accident she had no pain and enjoyed her life in retirement with her husband. Following the accident, she was in constant pain which did not improve.
The specialist suggested cortisone treatment. He arranged for injections of cortisone but this didn't help. He arranged for hydrotherapy but again there was no improvement. Eventually he advised our client that she needed a three level decompression and arthrodesis of her neck. This surgery is very expensive, the specialist opinioned that the need for the surgery was as a result of the motor vehicle accident and so an application was made to the greenslip insurer to pay for the surgery. The greenslip insurer refused to pay.
Not knowing what to do, our client turned to Simon Meigan, Partner and Accredited Specialist in Personal Injury and an expert in motor accident claims, for advice. Simon gathered together medical reports from all of her treating doctors and arranged for an independent specialist to examine her. Even with all of this medical support, the greenslip insurer still refused to pay for the surgery. Simon then made an application to the Motor Accident Authority for an independent examination by a specialist appointed by the Authority. The question to be answered by this independent specialist was "whether the treatment to be provided to our client was reasonable and necessary in the circumstances". The Motor Accident Authority made arrangements for the independent examination. Simon provided all the medical reports he had gathered in support of his client to MAS as did the greenslip insurer. Eventually the independent specialist determined that the treatment recommended by our client's neurosurgeon related to injuries received in the accident and the proposed operation was reasonable and necessary in the circumstances.
We are pleased to report that our client has undergone the surgery and it has been a success. Simon was then able to proceed with his client's motor accident claim. A settlement conference was held and a substantial lump sum settlement was achieved by Simon compensating his client for her injuries, pain and suffering.
Taylor & Scott's Offer to You
If you are injured in a motor vehicle accident, either as a driver, passenger or pedestrian, our team of dedicated experts in motor accident personal injury claims are here to help. If we act for you we will do so on a no-win/no-pay basis meaning you don't pay Taylor & Scott any costs whatsoever unless and until you win your case. Taylor & Scott will do everything we can to ensure you receive maximum compensation for the injuries you have suffered. Ring us on 1800 600 664 or email us at info@tayscott.com.au.
At Taylor and Scott "We Care For You".