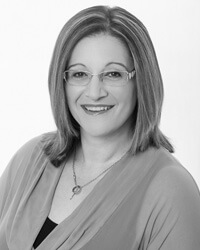 Partner

Email: info@tayscott.com.au
Phone: (02) 9265 2500
Fax: (02) 9265 2555

Firm service areas: Property Law, Banking Law, Mortgages, Commercial Law, Wills, Estate Planning, Probate, Estates Administration, Will Disputes and Contested Estates

Offices: Sydney, Parramatta and by appointment at home or hospital

Evelyn is a Partner and manages Taylor & Scott Lawyers Conveyance and Property Law, Banking Law, Commercial Law and Estate Planning division.
Evelyn joined Taylor & Scott in 2004, bringing with her expertise gained from previous employment with leading national law firms.
Evelyn's clients have included banks and non bank institutions, public and private corporations, corporate executives, professionals, small to medium enterprises and business entrepreneurs and a broad range of individuals.
Clients value her practical approach to solving issues and determining the implications of changes in the law. Her professional yet highly approachable manner ensures efficiency and client confidence. Keeping clients informed and being available when needed, and as a result has developed good working relationships with her corporate and private clients.
Evelyn also conducts seminars to clients in relation to different securitised residential mortgage programs and procedures and aspects of the relevant Codes. Evelyn has also been involved in staff training for various clients. Evelyn also gives seminars in other areas including estate law and property law.
Evelyn's skills and experience extend to assisting with the purchase and sale of residential and commercial property, leasing, purchase/sale of business, commercial contracts, commercial law, wills and estate planning, disputed Wills and Estates, Mortgage lending and securitisation, Mortgage disputes, Commercial Law, Property Law.
Evelyn manages a high volume mortgage practice on behalf of lenders and supervising a number of paralegals in her team. Evelyn ensures work is done on time and to a high standard – and at the appropriate level. Work is performed competently by an appropriately qualified and supervised paralegal, and this enables us to charge highly competitive rates for our services.
Qualifications:
Diploma of Law (SAB)
Solicitor of the High Court of Australia
Solicitor of the Supreme Court of New South Wales
Master of Laws (Applied Law) majoring in Wills & Estates
At Taylor & Scott " We Care For You."