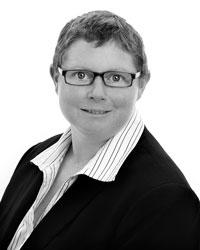 Lawyer

Email: info@tayscott.com.au
Phone: (02) 9265 2500
Fax: (02) 9265 2555

Firm service areas: Employment and Industrial Law

Offices: Sydney

Megan joined Taylor and Scott in July 2016 as an Associate in our Employment and Industrial Law practice.
Megan was admitted to the Supreme Court of NSW in 2002, and is admitted to the High Court of Australia. She holds Bachelor of Arts, Bachelor of Laws (Hons) and Master of Laws degrees from Sydney University.
Megan has worked in both private practice and for a number of community legal centres, providing advice and representation to both employees and employers in employment and industrial matters.
Megan's experience includes:
– Employment contracts
– General protections and adverse action
– Retrenchment and redundancy pay
– Workplace discrimination
– Bullying
– Termination of employment
– Workplace disciplinary matters
– Unfair dismissal
– Underpayment of wages and other entitlements.
Megan is a member of the Law Society of NSW.