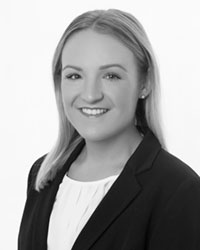 Lawyer

Email: info@tayscott.com.au
Phone: (02) 9265 2500
Fax: (02) 9265 2555

Firm service areas: Estates, Commercial and Property Law

Offices: Sydney

Kaitlin joined Taylor & Scott Lawyers after making the move to Sydney in early 2018.
Kaitlin grew up in Tamworth and began studying a Bachelor of Laws and Bachelor of Criminology at the University of New England in 2012. During her time at University she resided at St. Albert's College where she was involved in various charity and fundraising events organised by both the College and the University's Law Students Society.
After graduating University in April 2017, she then began her Practical Legal Training with the College of Law. She has a keen interest in consumer law and criminal law and saw herself obtaining work experience with Tamworth's local Legal Aid Office where she assisted the criminal lawyers and gained an insight into the day-to-day office and court environments.
Kaitlin then obtained work with a local reputable family-oriented firm in Tamworth where she assisted the specialist Property Law & Conveyancing team and estates. Kaitlin worked closely with the solicitors and conveyancers, assisting clients throughout their matters.
Kaitlin was admitted as a Solicitor of the Supreme Court of NSW in December, 2017 and is part of the Estate, Commercial and Property Law team at Taylor & Scott.
Areas of practice in which Kaitlin advises clients include:
• Estate Planning • Disputed Wills • Probate/Estate Administration • General Conveyancing • General Commercial Disputes
Qualifications:
Bachelor of Laws, University of New England, Bachelor of Criminology, University of New England
Admissions:
Solicitor of the Supreme Court of New South Wales