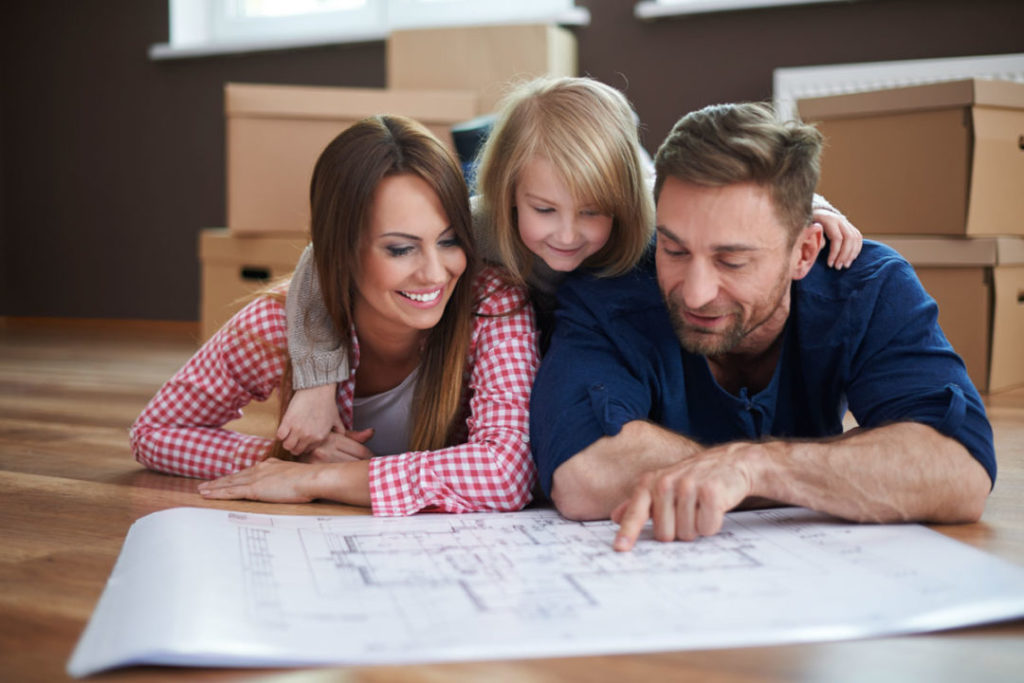 Firstly, What Does Buying "Off The Plan" Mean?
When developers build new homes and apartments, they will often offer a discount if you pre-purchase the property. You can purchase before the project breaks ground or during the construction process.
Buying a property this way is known as "buying off-the-plan." There are risks and benefits to buying a property this way and we encourage you to consult a lawyer before buying.
Why Purchase Property This Way?
There are advantages to buying a property before you even see the final product. It is a popular way to buy in tight housing markets because:
You get to buy at current market prices even though the property is likely to increase in value when it is finished

You only have to make a down payment of around 10-20% and not pay the balance until the home is finished

If you purchase the home as an investment, you may receive tax benefits

You choose custom finishing's and have a completely new home that you've designed.
What Risks Do You Face?
Committing to buying a home this way isn't without its risks. Before buying any property off-the-plan, you should carefully consider these risks:
The contractor may substitute inferior quality fittings and fixtures to what you specified and paid for in the contract or refuse to correct defective work

Not all selling off-the-plan is done honestly, ethically and legally

Some contractors drag out completion dates for years beyond the acceptable delays specified in the contract

The contractor or property developer may go bankrupt before the project is completed

Interest rates can change drastically from the time you make a down-payment to the time it is finished and you need to obtain financing

The bank that gave you a pre-approval for a mortgage, may not be willing to go forward when the home is finally finished

The developer is the majority shareholder initially and may change the bylaws after you buy

Your unit entitlement, proportion of common expenses and proportion of ownership may not be fairly allocated

When housing prices are rising, developers try to use "sunset clauses" hidden in purchase contracts to void the contract, then ask for more money.
What Rights Do You Have If Your Property Isn't What You Ordered?
Consider that it is usually the developers and contractors writing the contract that you have signed. These contracts are favourable to them, not you.
If you haven't signed yet, protect yourself and have a lawyer review your contract before you sign. If you've already purchased and are facing problems or delays, you may have a right to compensation.
Government Protections For Buyers
Recently, in New South Wales, the government enacted legal protections for off-the-plan property buyers. Sellers can no longer use hidden "sunset clauses" in contracts to cancel them and subsequently demand more money.
The buyer must agree to the cancellation. If the buyer does not, then the seller must apply to the NSW Supreme Court for approval to cancel.
Unreasonable Changes To The Contract
If the seller wants to make a change outside of the terms allowed by the contract, it may negatively affect the value of your property. In this case, you may be entitled to compensation for the decrease in value.
Cancelling The Contract
If the seller does not meet certain deadlines or milestones, you may be entitled to cancel the contract. Many developers try to unlawfully limit the buyer's right to compensation to little more than returning the buyer's deposit funds.
However, buyers have tied up their deposit for years, earned minimal interest and missed other investment and home-ownership opportunities.
Fraud And Misrepresentation
If the developer misrepresented the finished property in the brochure, for example, you may be able to take action against them. Misleading you into buying the property may have caused you to experience financial losses.
Defects In The Workmanship
Australian consumer law provides that the developer or seller must repair or replace defects or defective workmanship in the property, in most cases.
As you can see, buying off-the-plan is not an easy decision to make and getting it wrong can have a significant negative financial impact on our life. To protect yourself from the possibility of this happening, ensure that you thoroughly do your research and definitely consult with a legal professional.
We can review your contract to help you understand what rights and options you have when buying off-the-plan property. We can also help determine whether you are entitled to compensation if things don't go as you expected.
Taylor & Scott have been helping our clients win difficult property disputes since 1905 and will be ready to assist you.
 At Taylor & Scott "We Care For You"