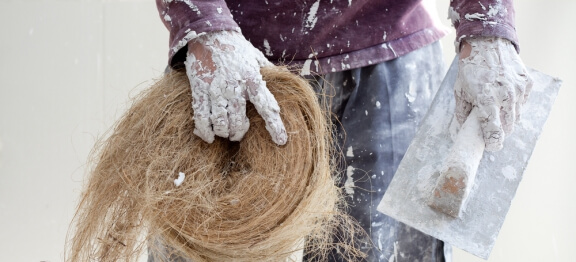 Recently, Simon Meigan (Partner) and his team at Taylor & Scott acted for a plasterer. Our client had been instructed by his boss to install ceiling tiles at a shopping complex. Arriving at the site with his offsider, our client was faced with the job of removing various items from the area he had to work in before being able to set up a scaffold. One item to be removed was a large power box on a stand. Our client attempted to lift and move the stand and whilst performing this work tripped on new carpet which had 'rippled up' as it had not been properly fixed to the floor. As a result, he fell onto his back suffering serious injury. Following a long period of active treatment, he attempted to return to light duties only to be sacked.
Our client continues to suffer chronic pain down into his legs and toes. He is now unable to assist his wife and family with chores around the home and is no longer fit to work as a plasterer. He is unable to stand for long periods, has to shower sitting on a chair and has now developed depression.
Simon and his team brought a damages claim against the contractors responsible for their failure to fix the carpet to the floor resulting in the accident. Fortunately he was able to negotiate a settlement of the claim ensuring that our client and his family are now economically secure. Asked to comment on the services given to him, our client stated – "From the first meeting to the last, we had nothing but excellent service from Simon, Tim and Maxine. Their service was totally professional and always helpful. Nothing was ever any trouble".
Simon commented that – "All contractors on work sites need to ensure that they keep the site clean, tidy and free from risks which can and do cause serious injuries to other contractors coming on to the site. We were all very happy with the result achieved for "Mr C". He can now move on with his life at least knowing that his financial circumstances are greatly improved".
At Taylor & Scott, We Care For You.