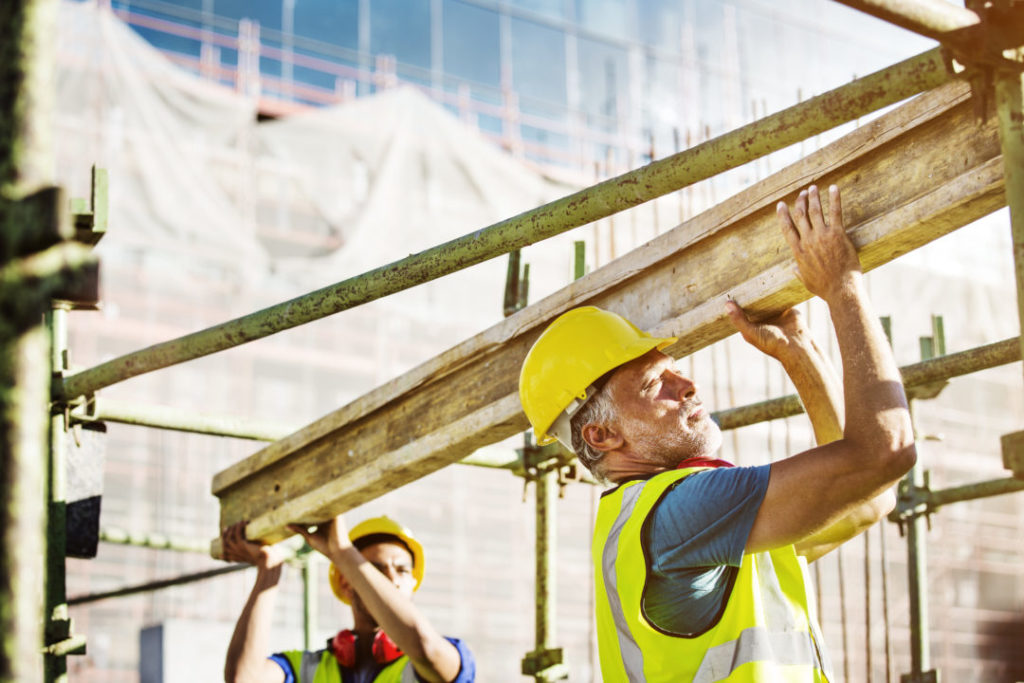 Our client was an advanced scaffolder working on a building site in Sydney. Being part of a scaffolding team, he and his workmates were directed by the builder where to erect and dismantle scaffolding on this site.
Everything was a rush. The builder didn't seem to pay much attention to the safety of the men on his worksite.
On the day of our client's accident, he was directed to assist in the dismantling of scaffolding and was then instructed to place the dismantled boards in a particular position. Having placed a number of planks where he had been directed to, he turned to assist a fellow workmate. As he did so, a machine being operated by another worker collided with the planks causing one to fly up in the air and strike our client in the face. As a result of the accident, our client suffered a fracture of his eye socket as well as fractures to a number of facial bones. An ambulance was called and he was admitted to hospital for urgent surgery to his face.
The surgeon needed to rebuild his face and did so by inserting a metal plate.
As a result of the accident, he needed several weeks off work. Unfortunately he has lost all feeling between his lip and nose and continues to suffer from headaches.
At the suggestion of his Union, the CFMEU (Construction & General Division), he met with lawyers from Taylor & Scott.
Simon Meigan, Partner and Accredited Specialist in Personal Injury, advised his client in respect to his rights both under the workers compensation laws and under the Civil Liability Act (as the injury had been caused by the head contractor's employee's negligence).
Simon gathered together evidence in respect to precisely how the accident occurred, the lack of a proper safework plan and the failure by the head contractor to look after the safety of all workers on this building site.
Simon obtained medical evidence from the specialist who operated on his client and then launched a negligence claim in the District Court of NSW.
We are pleased to report that the claim was successfully litigated and substantial damages were secured for our client.
Taylor & Scott's offer to injured workers
If you or someone you know are injured at work, you are welcome to contact the experts in work injury negligence claims here at Taylor & Scott.
Our team of lawyers will fully investigate your accident. We will provide you with advice in respect of your workers compensation entitlements and will advise you in respect to any possible negligence claim that you may be able to bring against your employer or against third parties such as head contractors. All work accident negligence claims are brought on a no-win/no-pay basis meaning that you do not pay Taylor & Scott any costs whatsoever unless and until you win your case.
All workers compensation claims are conducted with a grant of legal assistance from WIRO, again meaning that you don't pay any legal costs to Taylor & Scott in respect to your workers compensation claim.
Contact Taylor & Scott on 1800 600 664 or email us at info@tayscott.com.au
Our lawyers will do everything they can to ensure that you receive maximum compensation for your injuries.
At Taylor & Scott, We Care For You.