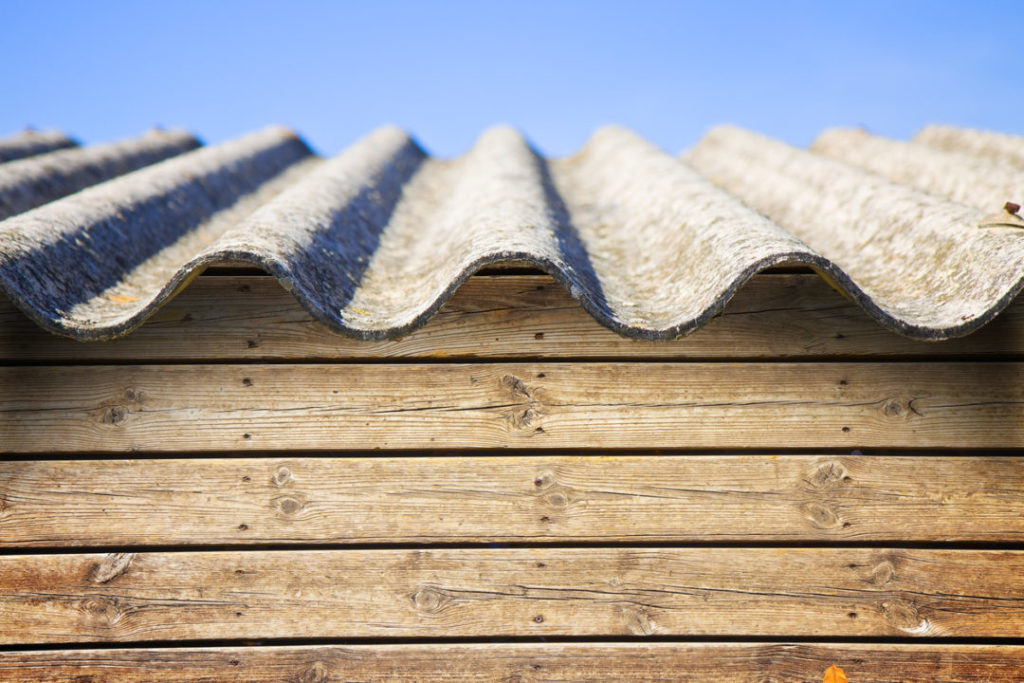 A recent KPMG report for James Hardie Industries revealed that claims in the 2017/18 financial year for mesothelioma was 5 per cent higher than the previous year, with 392 mesothelioma compensation claims reported. That's a person diagnosed with the deadly asbestos-related cancer every single day!
NSW has had the highest fatalities from mesothelioma
Caused by exposure to asbestos fibres, Mesothelioma is a rare type of cancer that occurs in the thin layer of cells lining the body's internal organs, known as the mesothelium. The most common type is a cancer of the lining (pleura) that wraps around the lungs and is quite distinct and different to say cancers of the lung caused by other carcinogens like cigarettes.
The period between asbestos exposure and a mesothelioma cancer diagnosis can often take up to 40 years to develop.
Studies show that Australians most at risk for developing mesothelioma include unsuspecting tradies and labourers who worked with asbestos building products and insulation in construction, power stations, infrastructure and factories from the 1960s and to early/ mid-1980s.
These tradespeople are likely to have been exposed to dangerous levels of asbestos fibres in the workplace, from sawing, sanding, drilling, grinding or handling asbestos-contaminated materials. Cases of mesothelioma amongst these occupations and demographics are on the rise as the consequences of asbestos exposure from the late 1960s to 1980s on a whole generation of young tradesmen and labourers, is now being seen.
One of the most toxic types of asbestos, crocidolite (blue) asbestos was banned in 1967, while the use of amosite (brown) asbestos continued until the mid-1980s, and chrysotile (white) asbestos was finally banned only at the end of 2003. Asbestos was often found in James Hardie asbestos building products like 'Villaboard' or 'Tilux', compressed asbestos cement sheeting which was used in external and internal walls and "Super Six" which became the great Australian corrugated roof to fibro houses.
Despite the ban, approximately one-third of all homes in Australia contain asbestos materials. Homes built before the mid-'80s are highly likely to contain asbestos, and those built between the mid-'80s and 1990 are likely to contain at least some asbestos products in the form of roofing, flooring and wall sheeting. Residents remain at risk for mesothelioma because of older construction residential and commercial buildings.
The implications if you or your dear ones are diagnosed with Mesothelioma
For many people stricken with mesothelioma, filing a personal injury or wrongful death lawsuit is the best way to obtain enough compensation to cover the high costs of cancer treatment, pain and suffering and loss of income.
The Wrongs Act
The Wrongs Act of 1958 granted full compensation for loss of income to anyone who was affected by asbestos exposure on the job. However, the law did not give the same rights to people who haven't worked directly with asbestos but have been exposed to it indirectly, also referred to as non-occupational exposure. In 2006, a new amendment granted compensation to individuals who were exposed to asbestos due to the environment or secondhand exposure, like washing or cleaning work clothes with asbestos fibres on them.
Causation
Also of issue is "causation", which states that you must prove that any negligent exposure to asbestos caused the development of their disease. The extent of asbestos exposure has long been an issue in Australian courts, and the argument is bound to continue. Determining who is liable in cases involving asbestos exposure can be difficult because of the decades before symptoms develop. The sufferer may not even remember the exact details about their exposure.
Taylor & Scott Lawyers, led by Partner Ivan Simic (accredited specialist in personal injury) understand the devastating effect a dust-related disease can have on you and your family. If your treating doctor believes you suffer from a dust disease like mesothelioma, whether as a result of exposure directly or indirectly, our team of expert dust disease Lawyers can help you to gain maximum compensation for your illness.
We travel throughout Australia to assist dust disease victims. If you were employed as a worker within NSW, you might be entitled to a pension or to bring a negligence claim, and we can help explain how to go about this with the minimum amount of fuss or financial burden. We will take your case under our no-win no-fee policy.
It's important to note laws governing personal injury vary in different Australian states and territories. Arrange an appointment with our trusted specialists by using our online contact form or call 1800 600 664.
At Taylor & Scott, We Care For You.