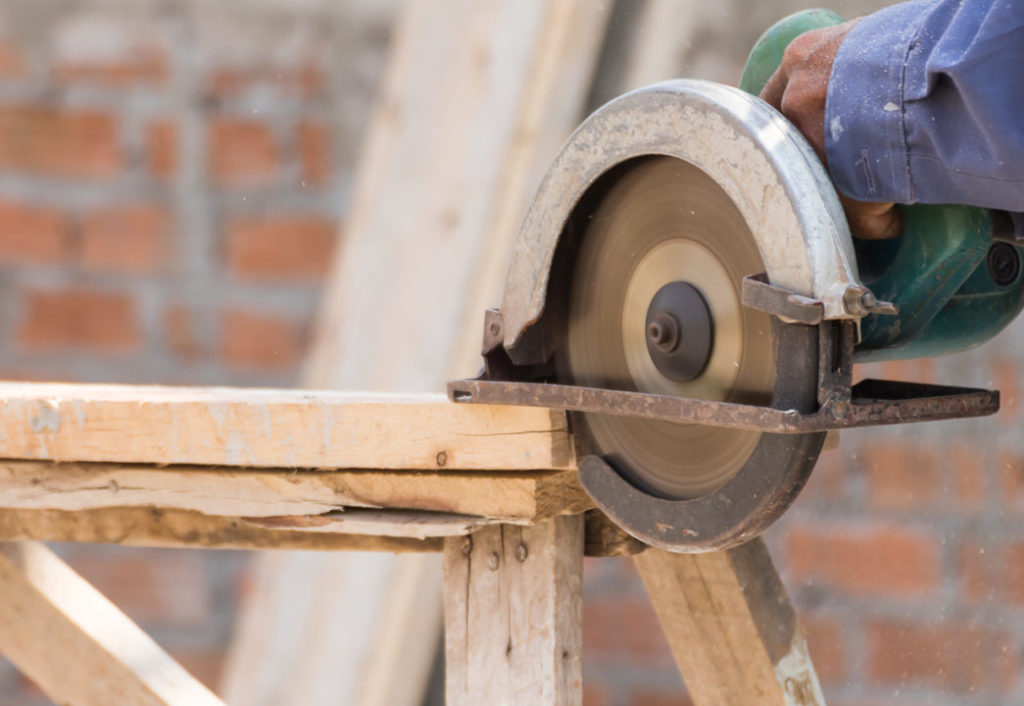 SUCCESSFUL DAMAGES CLAIM AGAINST HEAD CONTRACTOR
Our client was a carpenter who worked for a labour hire company. His employer would send him out to work for various other contractors who needed carpenters for limited periods of time. On this occasion, he was sent to assist a contractor who had a contract to replace all the wooden door frames and surrounds in a heritage listed building. The door frames and surrounds were extremely heavy and required several men to manoeuvre.
The job at hand was to place new door frames into position. In order to do this, a drop saw had to be operated to cut the timbers to the appropriate size. Unfortunately no help was provided to our client and he had to do his best to manoeuvre the heavy timbers by himself.
As he was attempting to manoeuvre the timbers, he felt severe pain in his lower back. Thinking it was a minor strain, he kept working and just put up with the pain. The pain got worse. After a few days he developed pins and needles in his leg and his foot became "floppy". On one morning he got out of bed attempting to get ready for work. Whilst showering, he collapsed with severe back pain. He couldn't go on. He got himself to the doctors who referred him off to a specialist neurosurgeon. Months of treatment followed. He underwent nerve block injections into his spine and physiotherapy. Our client wanted to work and eventually he was able to do some light duties which didn't involve any carrying, lifting or remaining in one position for long periods of time. He was very restricted in what he could do, but he was determined to keep working.
Needless to say, this injury has had a huge impact on the wages that our client is able to earn. He turned to the experts in work injury damages and compensation claims here at Taylor & Scott for help and advice.
Simon Meigan, Partner and Accredited Specialist in Personal Injury, together with his negligence team, advised their client. They were able to point to negligence on the part of the host employer in not providing assistance to their client with the heavy lifting and manoeuvring of the timbers that was required. The host employer had also failed to look after his safety and had adopted an extremely unsafe system of work.
Simon advised his client to institute a negligence claim against the host employer in the District Court of New South Wales.
The claim sought a lump sum to compensate our client for his ongoing wage loss up to retirement plus a lump sum to cover his pain and suffering and future medical treatment that he may require.
Fortunately, prior to the matter being heard in the Court, Simon was able to negotiate a very favourable settlement on his client's behalf.
If you or someone you know is injured whilst working for a host employer, you may have a negligence claim for compensation against that host employer and not your actual employer. You are welcome to contact our negligence compensation expert team here at Taylor & Scott. They will provide you with advice and if they act for you, it will be on a no-win/no-pay basis meaning that all disbursements incurred will be met by Taylor & Scott, and you will not pay any costs whatsoever unless you are successful with your claim.
Please contact the team on 1800 600 664 or complete the enquiry form on this page. Taylor & Scott will do everything they can to ensure that you receive maximum damages for your injuries.
At Taylor & Scott, "We Care For You".