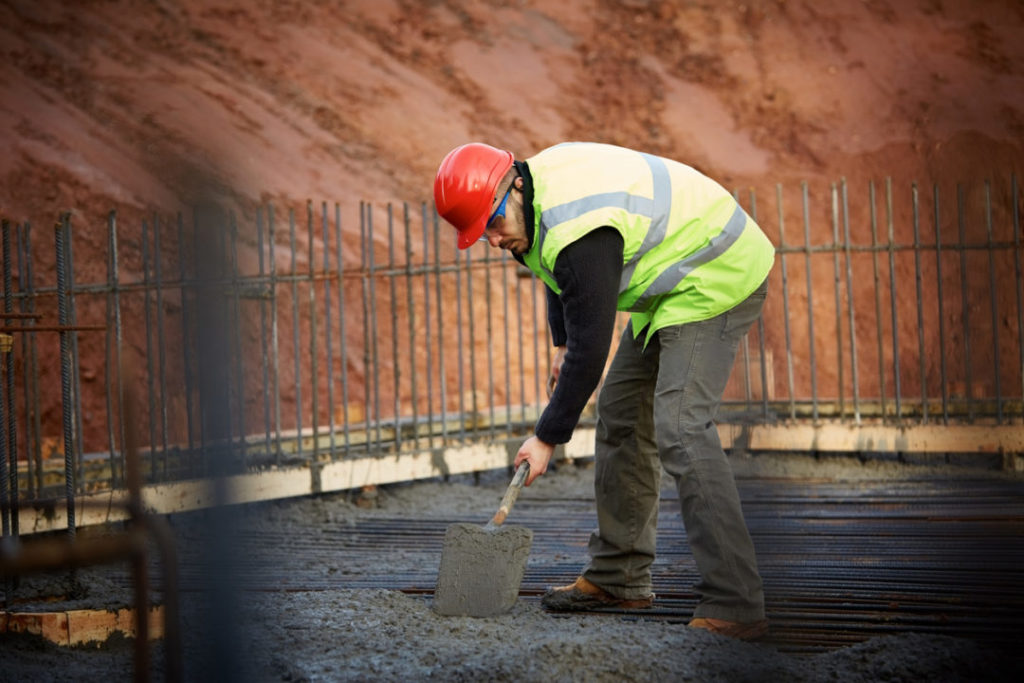 Our client "Bob", has spent his entire working life employed in the building industry working as a builder's labourer. His jobs have involved kneeling whilst helping with concreting and levelling, patching work, jackhammering, bending, squatting, tying steel bars, walking over steel mesh, carrying and lifting. Bob was on his feet all day every day.
Several years ago he started developing pain in his knees. He loved to play tennis and golf. Wanting to keep working to support his wife, Bob made a choice. He gave up playing his much loved sports in order to preserve his knees in the hope that he would be able to keep working up to retirement age.
Bob consulted his GP. He had x-rays but didn't receive active treatment. A few years ago, pain in his knees was so bad his GP sent him off to a knee specialist. This specialist focused on one knee performing operative treatment in the hope that this would extend Bob's working life. The doctor told Bob that he would require knee replacements but Bob put this off and kept soldiering on.
At work, Bob's boss was in his face. He noticed Bob limping and having difficulty performing his labouring jobs. The boss terminated Bob. Following his termination, Bob lodged a workers compensation claim. Initially the insurance company paid Bob for a time, but when the specialist said it was time for a knee replacement, they denied liability. Not knowing what to do, Bob turned to his Union (CFMEU) who referred Bob on to Ray McClenahan, Partner and Accredited Specialist in Personal Injury at Taylor & Scott. Ray conferred with Bob. He took very detailed instructions about Bob's working life and medical history. Ray advised Bob that he would seek a grant of legal assistance from WIRO so that he could fight the insurance company on Bob's behalf.
The insurance company denied liability, stated that Bob's knee problems were not caused by his lifetime of heavy labouring work and that his problems would have happened anyway. Ray, having taken instructions and obtained the legal grant from WIRO, then set about obtaining expert medical opinion from Bob's treating doctors. He also arranged for an independent medical expert to examine Bob and prepare a detailed report.
Ray then lodged a formal claim and eventually the matter was referred to an independent medical assessor through the Workers Compensation Commission.
We are pleased to report that following this review Bob won his case. The workers compensation insurer was held liable for the costs of the operations that Bob needed and were ordered to pay a very substantial sum for Bob's permanent disability under Section 66 of the Workers Compensation Legislation. Bob was extremely happy with the outcome that Ray was able to achieve for him.
Taylor & Scott's Offer to You
If you suffer permanent injuries that you believe are a result of wear and tear arising from your work, you may have valuable workers compensation rights. You are welcome to contact our team of lawyers who are experts in workers compensation claims. We will meet with you, provide advice on your rights and apply for a grant of legal assistance from WIRO. Once this grant is obtained, we will assist you every step of the way with your workers compensation claim.
Contact us by phoning 1800 600 664 or email us at info@tayscott.com.au .
At Taylor & Scott, We Care For You.