Regardless of employment industry or occupation, all NSW workers are covered by occupational health and safety legislation. In addition, employers are expected to provide workplace accident insurance to protect employees from the repercussions of accidents or injuries suffered while performing work-related activities. There are several ways 'damages' or compensation is paid to NSW workers, including lump sum payments, loss of income payments and payments to cover ongoing medical costs and lifestyle adjustments. Taylor & Scott Workers Compensation Lawyers provide direction and legal clout to make sure you benefit from maximum possible workers compensation claim entitlements.
What are some NSW workers compensation lawyer's advantages?
Workers compensation payments such as 'work injury damages' provide the financial assistance people need to maintain their present lifestyle and plan for the future. When the potential of a significant financial windfall is at stake, it doesn't make sense to forgo quality legal assistance that gets results, and with Taylor & Scott Workers Compensation Lawyers on your side, your chances of successful claim outcomes are maximised.
Complications often arise in legal proceedings, particularly when disputes with insurers or opposing lawyers occur. Located in the heart of Sydney's financial and business district, with reach all around NSW, Taylor & Scott Lawyers are a highly-regarded compensation team with your best interests at heart. Our 'no win-no fee' guarantee means you don't incur any claim costs until after proceedings are complete and damages paid. Taylor & Scott Lawyers investigate every means of saving you money while also maximising payout potential.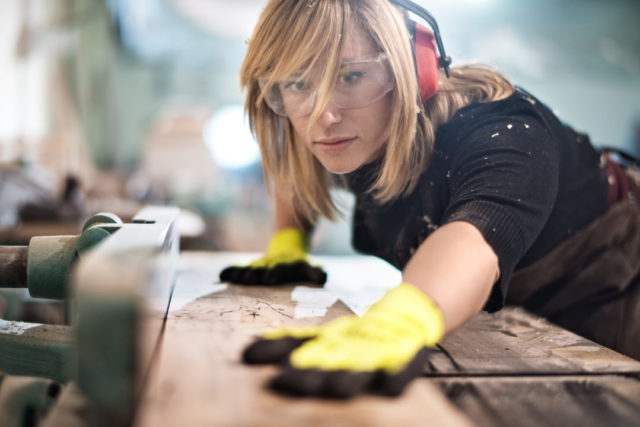 How can I tell the best compensation lawyers?
As with any profession, the best results are attained by industry experts with years of dedicated experience. Compensation Law is a specialist field requiring formal qualifications and practical experience to master, so commencement of any workers compensation claim is best undertaken by the best compensation lawyers. Fortunately, Taylor & Scott Workers Compensation Lawyers are on hand to assist, with legal reach all over New South Wales and professional experience unmatched by other firms.
Dedicated workers compensation lawyers make the difference in many ways, including:
Deeper understanding of compensation law
Greater ability to achieve maximum claim 'damages' potential
Negotiation skills attained by decades of industry experience
Highly-reputable company brand with the power to influence decision makers
An unrivalled history of successfully winning difficult compensation claim cases
A solutions-based approach for overcoming all obstacles associated with the claim
Is personal injury compensation the same as worker's compensation?
NSW compensation laws are pervasive throughout the entire society. Different laws cover people from all walks of life as there is potential to suffer from accident or injury anywhere and at any time. The most commonly occurring compensation scenarios happen in the workplace, on our roads in a motor vehicle accident, and in community spaces where people gather. Various compensation schemes and bodies oversee claim types, including:
Workplace accidents including back injury, spinal injury, burns, poisoning, disease and psychological injury.
Road accidents including car accidents, bicycle accidents and pedestrian accidents.
Public liability accidents including slips and falls, shopping centre accidents, boating accidents and dog attacks
What workers compensation claim information do expert lawyers need?
When working with Taylor & Scott Workers Compensation Lawyers, we do the hard work for you. Our representation includes collection and compilation of all necessary paperwork, documentation and evidence. We negotiate with third-parties, perform all government and medical searches, communicate with various agencies, establish your legal case, and provide personalised guidance and suggestions to you along the way whenever required.
Workers compensation claims are often commenced during difficult times when workers injured are suffering, so Taylor & Scott Lawyers take every opportunity to make your claim process easier. There are only a few simple workers compensation claim steps you need to make, and Taylor & Scott will do the rest. Workers compensation claim steps include:
Seek medical assistance as soon as possible and obtain a workcover medical certificate
Retain photo, film and written evidence of personal injuries or hazardous worksite
Ensure the incident is appropriately recorded in the employer's accident register
Complete a workers compensation claim form
Although these simple steps are often enough to satisfy insurance companies, it is possible that the employer refuses to accept responsibility for the workplace incident. Some employers also function without employee insurance to cover work-related accidents and injuries. Government agencies including SafeWork NSW, SIRA, and icare regulate health and safety processes, providing all individuals, including those without an insurance safety-net, to pursue valid compensation claims. The chance of a successful claim outcome is greatly improved when your NSW workers compensation claim is supported by Taylor & Scott Compensation Lawyers who are in the business of winning claims for their clients.
How to find a good workers compensation lawyer in NSW?
Workers compensation claims can be confusing and complex, with potential for your claim to be rejected by your workplace insurer or their legal representative. Having accredited specialists in personal injury compensation claims on your side can make all the difference, so here are a few tips for securing the best legal support possible if you have been injured at work.
Choose a specialist workers compensation lawyer: Workers compensation consists of a specific body of laws, and you will require the services of a lawyer familiar with those laws. The appropriate level of assistance can't be expected from someone who isn't a workers compensation specialist.
Find out who else will be working on your case: The best workers compensation lawyers are part of a larger team that includes paralegals, assistants, and other specialists. For a successful workers compensation claim outcome, you will require legal advice and services of support staff who are extremely knowledgeable in all areas of your claim.
Choose a lawyer who treats your wellbeing as a priority: Your health and wellbeing is the topmost priority, so make sure you choose a lawyer whose behaviour reflects that. Taylor & Scott lawyers are famous for case winning strategies, and equally famous for our compassionate and helpful legal services approach when guiding clients through difficult times.
Take advantage of a free consultation: The best lawyers offer a free, no obligation consultation prior to embarking on a workers compensation claim. Your Taylor & Scott Lawyer will be able to determine your chances of a successful claim outcome during your comprehensive consultation, allowing you to make a workers compensation claim with confidence.
Do I need a workers compensation lawyer?
The majority of workers compensation claims are relatively straight forward, with compensation awarded according to existing workplace injury laws. However, not all employers and insurers are created equally, and there are times when claims are contested or rejected entirely. Fortunately, Taylor & Scott Lawyers are specialists in personal injury claims with a successful track record of winning difficult cases on behalf of clients.
If you believe you have a valid workers compensation claim, but are being treated unfairly or without proper consideration, you need a workers compensation lawyer on your side. We offer superior negotiating skills and a solutions-based approach for navigating complex legal obstacles and maximising your compensation claim's potential. We also work with the Workers Compensation Independent Review Office (WIRO) on your behalf to strengthen your case.
How much will I have to pay a workers compensation lawyer in NSW?
Legal costs can add up fast, and that's not something Taylor & Scott wants you to be burdened with. For this reason, we offer a 'no-win, no-fee' payment schedule in most cases to cover legal fees for an injured worker during the claim process. If we believe you have a good chance of claim success, including lump sum claims, we will take your case, and if we don't win the case, you don't pay us.
At Taylor & Scott, We Care For You.