Negligence claims are an accepted fact where standards of care and safety fall below acceptable levels. Taylor & Scott Lawyers are there to support claimants when needed, providing extensive compensation law guidance to secure successful claim outcomes. Medical negligence is a complex compensation field requiring the investigative abilities of industry experts – that's where Taylor & Scott's medical negligence legal team can assist.
What is the first step taken in assessing a medical negligence claim?
At Taylor & Scott, we investigate extremely carefully before advising a client to bring a medical negligence claim. The first step is a little different in each case, but there are basic steps that apply in most cases.
Lawyers require information, and medical expert lawyers at Taylor & Scott advise clients to "please fill an exercise book with as much information as you can". Even seemingly irrelevant, embarrassing or trivial information can help to provide a complete picture. Ideally, this statement should be completed once you realise medical outcomes have not met expectations or standards. Information will answer important questions, including:
Were you given any warnings related to the medical procedure?
Did you sign any papers related to the medical procedure?
Were you given any promises in writing or verbally?
Additionally, a solid medical negligence claim is backed by accounts and statements provided by doctors, hospitals, chemists, therapists and anyone else involved in the medical procedure. It's worthwhile making several copies of all documents; one set for Taylor & Scott compensation lawyers, and one set for yourself.
What information can help a claim?
In cases of obviously botched medical procedures, claims can be relatively straight forward, but medical negligence is often more subtle or deceptive, and a comprehensive negligence claim statement contains extensive details. Questions worth asking include:
• What advice did you seek? What information were you given?
• Did you discuss concerns with the person performing the procedure?
• Did you complain when you realised things weren't as they should be?
• What did the treater say in response to your concerns/comments?
• Did you get another medical opinion? What did they say?
• What was your life like before the medical intervention?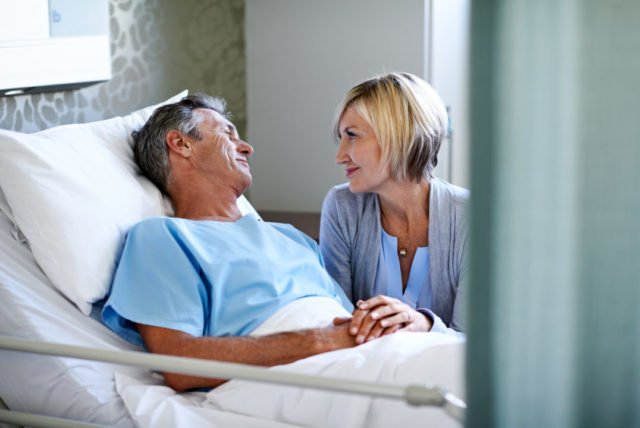 Is medical evidence the only evidence used in a negligence claim?
All evidence can be useful, whether related directly to the medical procedure or external information providing the big picture. A lot of factors are taken into consideration, including the impact of the medical intervention on family, work and social dealings, along with ongoing quality of life.
An obvious impact is the economic impact of medical negligence.  You should keep all receipts and records of expenditure, including costs involved in trying to correct the medical problem.  Taylor & Scott medical negligence lawyers assist in compiling a persuasive case, even offering a free case assessment prior to lodging the claim.
What further steps does Taylor & Scott's medical negligence legal team take?
Once we have gone through your situation with you, we will give you a broad overview of medical negligence law. If we believe your case has merit and is without legal impediments, we will investigate your case further and take the appropriate steps. This is all part of Taylor & Scott's free case assessment process. Taylor & Scott lawyers contact doctors and hospitals on the client's behalf to gather records for review and accurate collation.
As your medical negligence case progresses, a highly skilled barrister will be briefed.  to review the documents and evidence. Further, Taylor & Scott Lawyers employ the services of independent specialists to provide expert opinion according to the evidence provided.
How to start a medical negligence claim?
The first step in a medical negligence claim is to secure the assistance of a qualified and experienced medical negligence lawyer. Medical negligence claims arise due to injuries suffered in medical procedures performed by medical practitioners, surgeons, hospital staff or other allied health professionals. Taylor & Scott Lawyers offer an obligation-free consultation and free case assessment to ascertain your potential for claim success.
Medical negligence claims are best supported with the assistance of medical experts. Taylor & Scott personal injury lawyers collaborate with Australia's leading medical experts, giving us an advantage over other legal teams for achieving the best possible compensation results for our clients. We can assist you in ways that include:
Overseeing all forms and paperwork required for making a successful claim;
Procuring medical reports, police reports and other important information;
Obtaining medical expert opinions for establishing a strong compensation case;
Collecting photo and video evidence;
Collecting witness statements;
Negotiation with opposing insurers and legal teams;
Collation of all documents into a case-winning document;
Representation in court if required.
If your healthcare provider breached their duty of care and your injuries meet the legal threshold, you have a valid claim and should speak to Taylor & Scott as soon as possible.
How long can a medical negligence claim take?
Medical negligence claims are often disputed and can become complex. Our priority is to expediate your claim by reaching an out of court settlement wherever possible. Most matters settle quickly when supported by Taylor & Scott legal heavyweights who fully understand the process. If you believe your medical treatment was inadequate, resulting in injury, it is advisable to act quickly. With time on your side, plus representation by a leading medical negligence lawyer, a successful claim outcome is highly likely.
Can I claim medical negligence after 7 years?
A statute of limitations applies to all personal injury claims. In regard to medical negligence, the time limits are as follows. Ordinarily a claim must be commenced in court within 3 years.
3 year post discoverability limitation period: This limitation period of 3 years begins from the date negligence causing the injury is discovered by the patient.
There are some situations where a time extension can be granted, although it is solely up to the court's discretion to award an extension.
For more information regarding medical negligence claims, medical negligence law, and our 'no-win, no-fee' guarantee, contact Taylor & Scott personal injury lawyers today.
At Taylor & Scott, We Care For You.