Anyone suffering from a work-related injury or illness is entitled to compensation. NSW compensation law protects workers who are employed full time, part-time, casual or on commission basis. Subcontractors working for the employer are also considered 'workers' in some instances. NSW legislation for employers includes the duty to provide a safe workplace for staff. Compensation takes several forms including weekly payments, lump sum payments, and compensation to cover medical and rehabilitation expenses. Achieving best possible claim outcomes is possible with the assistance of Taylor & Scott Compensation Lawyers.
Q. Am I entitled to medical and rehabilitation expenses?
Negligence in the workplace resulting in a 'no fault' workers compensation claim is usually due to a failure to provide adequate duty of care by the employer, although the claim may be lessened or nullified in situations where the injury or illness was caused by employee misconduct. Medical, hospital and rehabilitation expenses are generally payable for 2 years from the date of injury or 2 years after the payment of weekly benefits first ceases. However, if there is permanent impairment of at least 11%, the time limit of 2 years is extended to 5 years. The time limits for provision of medical, hospital and rehabilitation expenses do not apply to a worker who has sustained permanent impairment in excess of at least 21%.
An employer / insurer is required to pay for all reasonable and necessary medical, hospital or rehabilitation treatment, but only if the treatment has been pre-approved by the insurer.
Exceptions to the requirement for pre-approval are:
Treatment within the first 48 hours of injury
Treatment that is exempted by WorkCover guidelines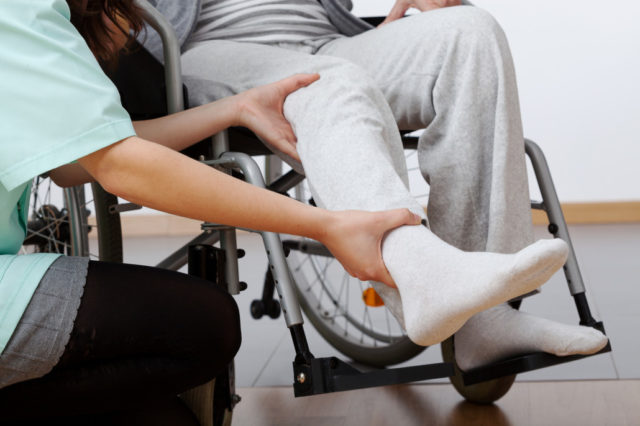 Q. What medical expenses can be claimed?
Workers compensation covers necessary treatments and services approved by the insurer. This includes medical treatment, hospital treatment, ambulance services, rehabilitation assistance and travel expenses.
Medical treatment: Compensation includes treatment by doctors and other allied health practitioners such as osteopaths, psychologists, exercise physiologists and counsellors. Cover extends to 'outside hospital' treatment, domestic assistance, provision of artificial aids and home or vehicle modifications.
Hospital treatment: Compensation covers costs of all treatments related to the claim performed at both public and private hospitals.
Ambulance services: This includes Ambulance Service of NSW transport for emergency, non-emergency and transfers between hospitals.
Workplace rehabilitation services: Workplace rehabilitation providers work with employers and employees to ensure a safe return to work. Assistance includes workplace and vocational assessment, job or workplace modification and retraining.
Travel expenses: A claim can be made for costs related to travel for attending medical, hospital and rehabilitation appointments. It's important to keep a record of all medical, hospital or travelling expenses you incur. The records are then submitted to the employer/insurer for payment or reimbursement. Even if the employer/insurer disputes liability you should keep these records for evidence. Travelling expenses should be recorded showing the date and journey details. If a private vehicle is used, the kilometres travelled are compensated at 55 cents per kilometre. If taxi fares are claimed, a receipt should be obtained and it may be necessary to provide medical evidence corroborating the need to travel by taxi rather than by public transport or private car.
Q. What is 'pain and suffering' compensation?
A. S66 workers compensation claim is compensation for a permanent injury for people suffering permanent impairment of at least 11%.
Compensation claims can become complex, particularly when employers or opposing legal teams dispute the claim. Additional complications arise when evidence hasn't been collated correctly or is missing entirely. It's understandable, as most people aren't aware of all compensation claims avenues during a time when recovery from injury is the priority. Taylor & Scott Compensation Lawyers are the answer, as they have been since 1905 when the company was established.
Workers compensation claims can be made for physical and psychological injuries sustained at work, including diseases that are aggravated or exacerbated in the workplace. In cases where the employer doesn't hold a valid workers compensation policy a compensation claim can still be made using the 'uninsured liability scheme' managed by Icare. Claims are generally accepted up to six months after the date of injury, although exceptions are made for permanent injury or impairment to allow healing to plateau. A free case assessment by Taylor & Scott Lawyers is the best first step, and if we believe you have a winnable claim we will take the case and work on your behalf for a speedy claim approval.
At Taylor & Scott, 'We Care For You'.