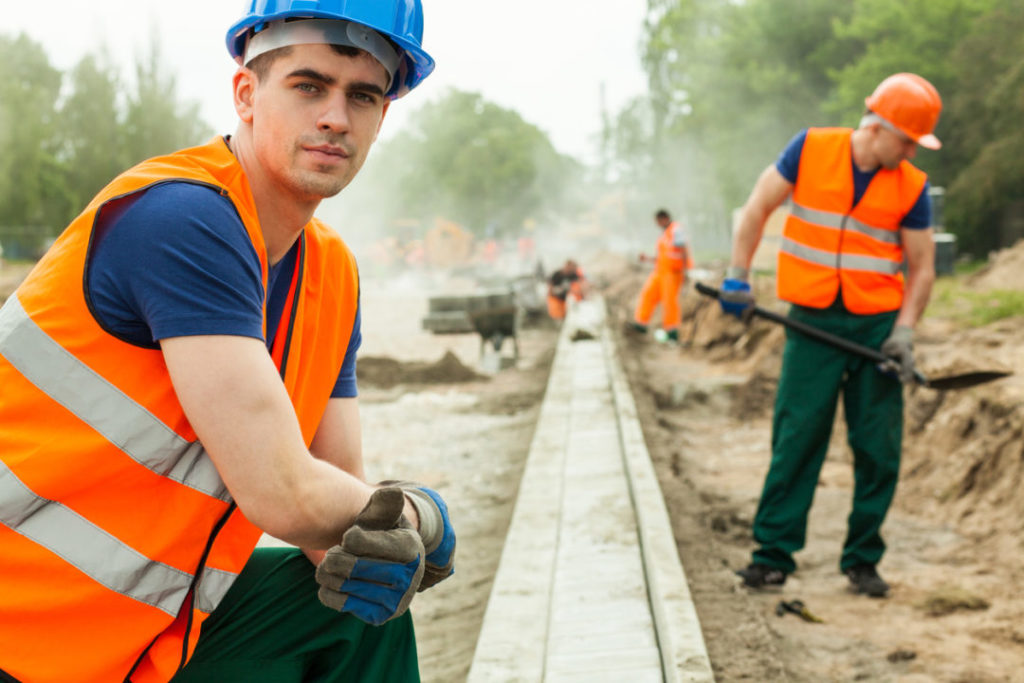 Our client was a formwork carpenter by trade.  He had spent his entire working life working on the tools doing very heavy manual work.  This work involved lifting and carrying large timbers, formwork and working at heights.  With a partner and young children to support, he finally secured employment in the coal mines in country NSW.  He worked away from home, only going back to see his family on weekends.  This work was tough and being away from the family brought extra pressure, but the fact he was earning big money and was saving for his family's future kept him going.
His formwork team were required to attend a coal mine and carry out construction work.  Unfortunately the head contractor at the mine didn't seem to care about the condition that the workers were forced to operate in.  It was extremely wet and muddy under foot.  Complaints were made but these fell on deaf ears.  Our client just shut up, put up with the appalling conditions and got on with his job.  
Unfortunately one day he was walking through the mud and slush carrying equipment in both hands.  He slipped and fell crashing to the muddy ground onto his knee and experiencing a jarring sensation up through his back.  He was taken to hospital by workmates initially thinking that his knee was his main problem.  Unfortunately the knee was the least of his problems.  
He had in fact done very serious damage to two discs in the lower part of his back.  He was referred off for various scans and eventually came under the care of a very experienced neurosurgeon.  A diagnosis was made of prolapsed discs in his back.  All conservative treatment failed and eventually he had to go under the knife.  Because of the recurring pain running from his back down into his legs, he had to undergo several operative procedures and is still left in constant pain from his back down into his leg.
Being very concerned about his future, he has done everything he can to get back to work.  Several months after the accident, he managed to go back to work with his company working light duties in the office.  Sadly the company withdrew their support and he was retrenched.  Not being willing to give up, he has continued to do his best doing light carpentry work.  
Unfortunately the big money he was earning in the coal mines was now no longer available as he could not possibly pass the employer's medical examinations which are a prerequisite for working in the mines.   He has been forced to take on any job he can find, even doing work interstate, always being careful to only choose jobs where there is no medical and no requirement to do heavy lifting, carrying, bending or climbing.  The big money days are gone but he keeps doing his best.
Not knowing his rights, he sought the advice of the specialist injury lawyers here at Taylor & Scott.  Simon Meigan, Partner and Accredited Specialist in Personal Injury, conferred with his client and took very detailed instructions about the facts and circumstances of the accident.  Eventually after properly investigating the accident, Simon advised his client to sue the head contractor for their negligence in failing to keep the site safe for its workers.  A negligence claim was launched in the Supreme Court of NSW.
Simon and his team of injury lawyers sought damages for their client to compensate him for the serious injuries he had suffered plus damages for the huge loss of income that had resulted from his permanent injuries.
We are pleased to report that Simon has been able to negotiate a substantial settlement for his client ensuring that all his financial losses are fully compensated right up to retirement age.  Simon ran the case on a no-win/no-pay basis meaning that his client did not have to pay any costs to Taylor & Scott whatsoever unless and until he won his case.
If you or someone you know is injured at work, please contact Simon Meigan and his team of expert injury lawyers here at Taylor & Scott.  Please ring 1800 600 664 or email us at info@tayscott.com.au
Our experts in compensation and negligence claims will do everything they can to ensure that you receive maximum compensation for your injuries and the losses that you have suffered.
At Taylor and Scott "We Care For You".