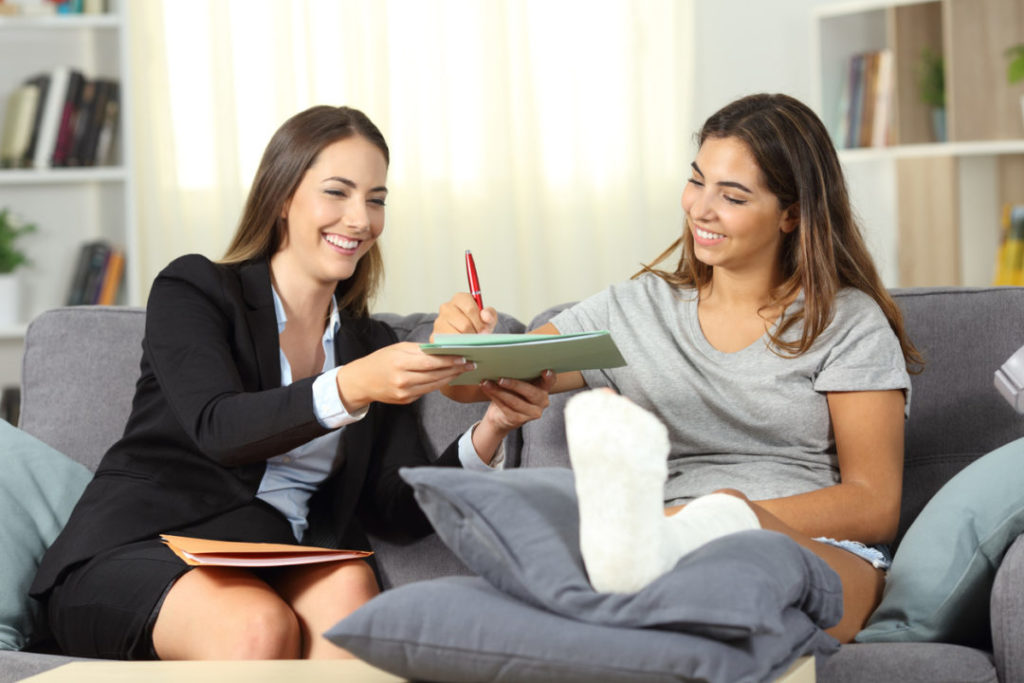 When a person sustains an injury as a result of someone else's negligence they may be entitled to claim compensation for their injury. This is called personal injury compensation. Any claim needs to be filed in court within 3 years of the date of the injury.
Personal injuries fall into three major categories including public liability injuries, workplace injuries and motor vehicle accidents. The personal injury compensation available and one's eligibility to claim will depend upon the category their injury falls into and the nature of their injury.
For example, a person who is injured at work in NSW can only claim damages if their injuries result in 15% whole person impairment. The only damages that can be claimed are past and future economic loss.
A claim against an entity other than your employer allows for greater access to damages. This is known as a Civil Liability Act claim. The following damages are available:
General damages awarded for pain and suffering
Part of a compensation award is allocated to the pain and suffering that a claimant has endured as a result of the injury. Consideration will be given to the direct effects of the injury, loss of enjoyment of life and how the injury has affected one's pre-injury lifestyle.
Placing a monetary value on pain and suffering can be difficult so most states have introduced legislation to guide the court. These rules will centre around the severity of the injury and a corresponding classification system, while in some cases compensation for pain and suffering will be limited. You must be found to be at least 15% of a most extreme case to receive damages for pain and suffering.
Past and future economic loss
Economic loss can be divided into past and future loss. Past economic loss will include all economic loss incurred from the date of injury to the present day, including interest.
When an injury impacts on one's ability to work or reduces their capacity to work they may be awarded for future economic loss. A court will consider medical recommendations, pre-injury income, career trajectory and the likely age of retirement.
Medical expenses
A proportion of compensation goes towards covering all medical expenses as a result of the injury. This will include hospital costs, specialist consultations, medication and medical equipment.
If an injury requires ongoing medical support, compensation can be allocated to cover medical costs that will be incurred in the future. The recommendations of medical professionals will be considered when determining this head of damage. Future medical expenses may include future procedures, nursing services, equipment and medication.
Superannuation benefits
If a person is unable to work as a result of their injury, then this will affect their superannuation. As a result, an injured person is entitled to claim lost superannuation both past and future at the superannuation guarantee levy rate.
Domestic assistance
An injury may prevent a person from performing domestic duties such as cleaning or gardening, that they otherwise would have performed prior to their injury. This head of damage covers the cost of reasonable domestic services which may include cleaning, gardening or meal services. The domestic assistance must have been provided for at least 6 hours per week and for at least 6 months.
Have you been restored to your previous position?
The goal of any personal injury compensation award is to return the injured person to their previous position. At Taylor & Scott Lawyers we have successfully fought on behalf of clients to achieve the best possible compensation award, so they can, as much as possible, return to their previous position.
In cases such as these, we offer a free case assessment and often we will act on a no-win no-fee basis. Arrange to meet with us today, or we can come to you. Contact us today to start.
At Taylor & Scott Lawyers, We Care For You.