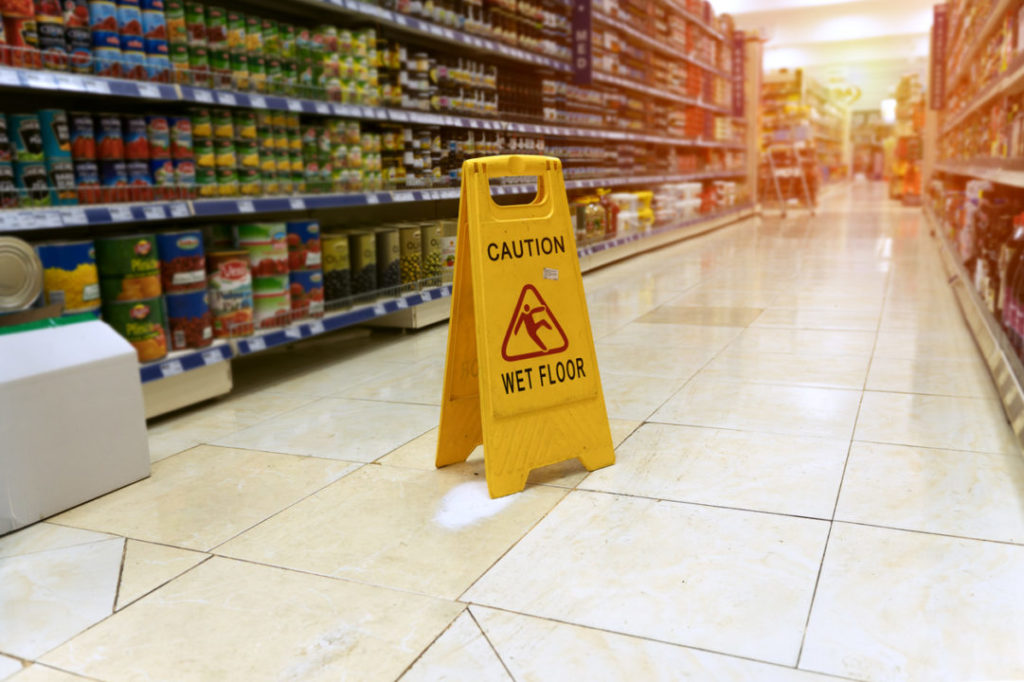 Slips, trips and falls are the second leading cause of injuries in Australia, accounting for over 20% of all injuries; falls within buildings are increasing by 15% over a 3-year period.
Many preventable slips, trips and falls are happening:
On poorly maintained areas on private properties such as at hotels, nursing homes or rental units
On poorly maintained public property, such as broken pavements
On commercial properties like pubs, shopping centres or swimming pools
These injuries can be due to a lack of proper lighting, slippery flooring, trip or slip hazards, steep stairs, poorly maintained flooring, balconies or swimming pools without railings and unsafe repair procedures, amongst others.
If you slip, trip or fall in public places or private property, and the property owner failed to provide a reasonable duty of care resulting in injury, you may be able to claim for personal injury or public liability compensation. A winning compensation claim may cover medical bills, loss of work income, and/or pain and suffering as a result of the accident.
What to do if you have been in a slip, trip or fall accident
DO seek medical help
If it is a serious injury, it is imperative to seek immediate medical help.
If you are not seriously injured, you could gather evidence at the scene before making a doctor's appointment. No matter the extent of the injury, it is important to get a medical report from a professional as you can use this if you decide to file for compensation.
DO gather evidence at the scene
If you seek immediate medical help, a witness or friend may be able to gather the evidence you need on your behalf. Evidence can include notes and/or pictures of:
Location, date and time of the accident
Cause of accident
Injuries sustained
Witnesses names and testimonies
Signs of negligence for example lack of warning signs
DO report the incident
You should then report the incident to the property owner (for example the manager of a store) or the relevant council immediately. Get a copy of the report if they produce one, as you can use this to file a claim if you decide to. If you believe the accident resulted from an illegal or extremely dangerous issue, you should consider reporting it to the relevant authorities. Also try and take photos of the area where you fell.
DON'T discuss your case with your insurance company
Insurance companies will likely only be interested in limiting the compensation you receive. Any recorded statement might be used against you to make your injury sound less severe.
DON'T discuss your case with representatives of the business where you fell
You may be offered a cash settlement from the property owner to not file a claim, or asked to provide a recorded statement. You should not liaise with them and seek the help of a lawyer as soon as you can.
DON'T discuss your accident on social media
Insurers will look for any excuse not to pay your claim. By opening up on social media you are exposing yourself to potential trouble later on, so it's best not to mention the accident online.
How can Taylor & Scott help with slip, trip and fall cases?
If you decide to file for compensation, just like our client who slipped while in a shopping centre and had to give up her employment due to the injury, our experienced lawyers are here to help – in this instance winning our client a very satisfactory settlement.
We can investigate the cause of your accident to aid you in obtaining deserved compensation. By contacting a lawyer as soon as possible, the property or area's conditions can be documented before they are fixed by the property owner.
We can provide:
A free, confidential and comprehensive consultation and case assessment
Build your case; compiling documents, evidence such as witness statements and CCTV footage, reports and more
Present your case for examination by legal insurance representatives and other parties
Enter into negotiations with opposing persons, organisations, or their legal team.
Proceed to trial with a winnable case if negotiations reach a stalemate
Slip, trip or fall compensation covers economic and non-economic loss, including past, present and future income, medical expenses, on-going care, and payment for pain and suffering.
Our experienced lawyers can provide a no-obligation free initial assessment of your case. If we act for you it will be on a no WIN no PAY basis. It is important to note you only have three (3) years from the date of the accident to file Court proceedings. If you need help, phone us on 1800 600 664 or click here to fill in our contact form.
At Taylor & Scott, We Care For You.