Every New South Wales worker is entitled to carry out their duties in a safe environment. Workplace health and safety is overseen by government bodies to ensure employers and business owners are following strict guidelines, minimising risks and educating employees in safe work practices.
Employees are also obligated to follow workplace health and safety regulations associated with their field of employment. Despite the best intentions, things can go wrong, with accidents and injuries the result. If a person is injured due to neglect of health and safety protocol, workers compensation is provided to cover expenses and ensure continued quality of life.
What is workplace health and safety?
Workplace health and safety in NSW includes legislation along with workplace codes of practice. It's important for employers to achieve the required standards of work health and safety (WHS) laws. SafeWork NSW oversees workplace health and safety and has the power to intervene or investigate if standards are not adequately applied. In situations where an accident occurs, employees are covered by workers compensation insurance, usually overseen by the State Insurance Regulatory Authority (SIRA).
If injury or illness is suffered by a worker, the insurance policy can pay weekly benefits, medical and hospital expenses, plus a range of other services during recovery. Although the approach to health and safety is comprehensive, it's not unusual for workers compensation claims to be disputed by employers or insurance companies. The intervention of Taylor & Scott Compensation Lawyers is the next step in achieving a rightful claim for injured workers. Taylor & Scott Lawyers have been winning cases for Sydney and NSW residents since 1905, and our commitment to achieving fair outcomes for our clients is as strong as ever.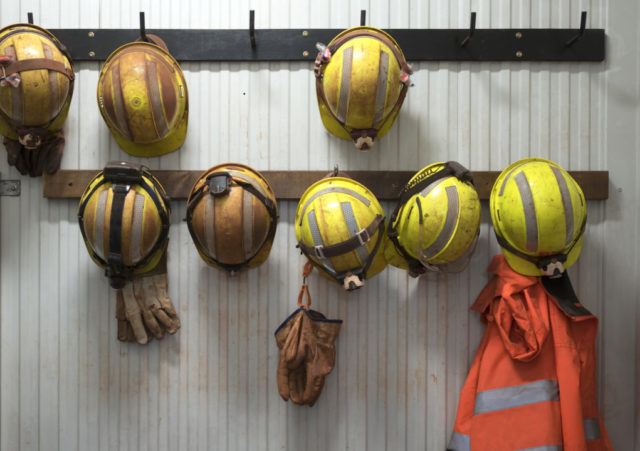 What are employer's obligations?
Health and safety rules and regulations are designed for fairness to both employers and employees. However, with extensive law comes the potential for negligence or lack of oversight, sometimes resulting in disputed compensation claims and a legal minefield beyond the scope of most workers to comprehend. Employer obligations for workplace health and safety include:
Responsibility for health and safety of workers, contractors and volunteers
Information, training and supervision to minimise workplace risks
First aid arrangements, facilities or equipment for providing immediate assistance
Provision of personal protective equipment for workers in dangerous occupations
Establishment of workplace facilities that provide adequate health and safety
Effective emergency response including an emergency plan for the workplace
What is the law around workplace health and safety?
New South Wales WHS law is established in the Work Health and Safety Act 2011 and supported by the Work Health and Safety Regulation 2011. Although Australian regulations are relatively consistent there is some NSW specific legislation supported by codes of practice as outlined by WorkCover NSW. The law has evolved to include a range of people entrusted with a duty of care in the workplace. In addition to business owners and employers, duty of care extends to persons such as manufacturers, suppliers, designers and installers. In other words, almost everyone involved in workplace undertakings is expected to assist with risk minimisation, while also being aware of workers compensation and health and safety legislation.
How can employers create a safe working environment?
Every workplace is presented with unique challenges related to health and safety. Workplace risks are serious business and can result in injury, illness or even death, making NSW workers compensation law an important recourse for individuals and their families who have suffered due to negligence in the workplace. Management of a safe working environment begins with a commitment from employers and business owners, along with cooperation from workers and visitors to the workplace. Genuine commitment from employers should include:
Getting involved in health and safety issues
An investment of time and money in health and safety
Ensuring health and safety priorities are clearly understood
Identification of workplace hazards that pose a risk to employees and others
Understanding the nature and extent of harm possible from workplace hazards
Implementation of control measures to minimise risks
Ongoing review of workplace health and safety in consultation with all affected parties
We are fortunate to have world-leading workplace safety standards in NSW. Our workers compensation laws also provide a safety net for times when injuries occur in the workplace. Our legal system is also sound, allowing Taylor & Scott Lawyers to act on your behalf when claims are disputed. If you believe your workers compensation claim deserves a fair hearing, Taylor & Scott experts will provide the backing you need to present a solid case. We provide supporting evidence, collect all relevant information, negotiate with insurers and opposing legal teams, and even represent you in court if required.
At Taylor & Scott, 'We Care For You'.