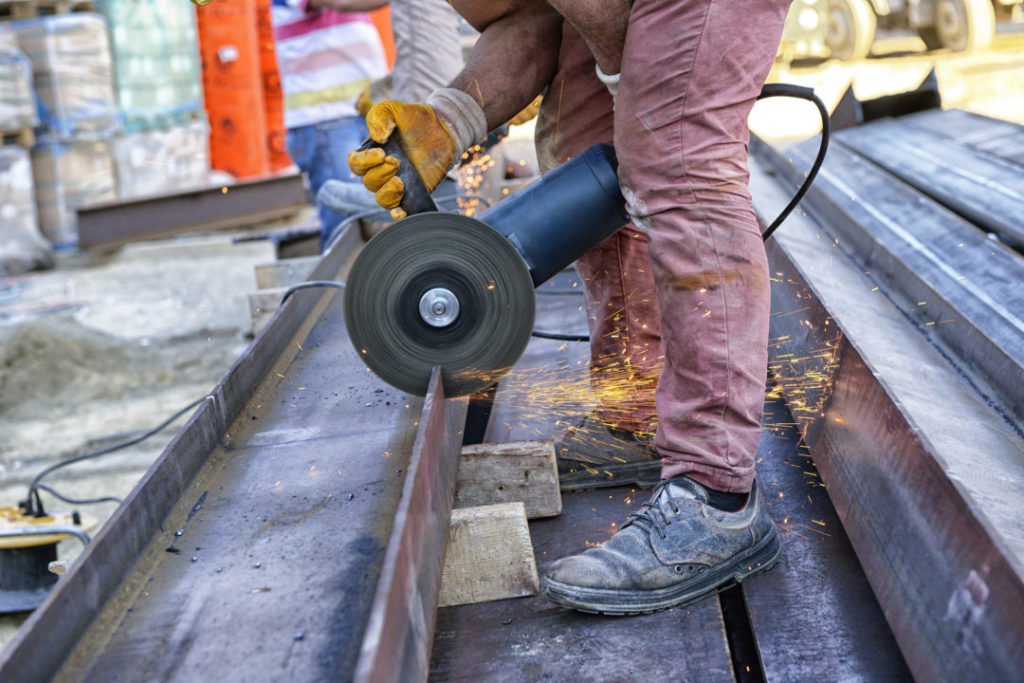 The work injury damages team here at Taylor & Scott recently successfully concluded a negligence case for a labourer who was severely injured on a building site.
Our client was required to cut, lift and carry sheets of reinforcing steel mesh. On this particular day, a load of steel mesh was delivered to the building site. Each sheet weighed about 100kgs. Initially the leading hand assisted our client in cutting and carrying the sheets but after a while, our client was told to get on and do the job by himself.
After cutting the mesh sheeting in half, our client then had to carry the 50kg sheets about ten metres to where they were to be used. The building site was littered with rubbish and as he attempted to carry one sheet, he tripped over some formwork and suffered a serious injury to his neck and shoulders.
Our client tried to soldier on, putting up with ever increasing pain. Eventually it got too much and he had to cease work.
Visits to GPs, Specialists, injections, MRI scans and physiotherapy were all tried, but unfortunately our client could not get pain relief. Eventually he required a neck fusion.
Following this operation, rehabilitation commenced but unfortunately the pain didn't stop. Several attempts were made to return to work doing various light duties. On one occasion our client was ordered to use a kanga hammer to break up concrete. He pointed out to his boss that his medical certificate said that he was not to do any heavy lifting, but again he was simply told to get on with the job. Needless to say, the use of the heavy kanga hammer aggravated his medical condition and resulted in our client having to go off work and eventually undergo further surgery.
HOW TAYLOR & SCOTT HELPED
Eventually our client came to Taylor & Scott. He was offered a Free Case Assessment and the work injury damages team took on the case on a no-win/no-pay basis. Our client's lump sum entitlements for his permanent injury were obtained and then a work injury damages claim was commenced.
The work injury damages claim sought to recover in one lump sum our client's wage loss, past, present and future. Eventually the case came to a mediation and fortunately the work injury damages team were able to settle the claim for a substantial lump sum securing our client's and his family's economic future.
INJURED? TAYLOR & SCOTT'S OFFER TO YOU
If you suffer serious injuries at work, let our expert work injury damages lawyers do everything they can to secure you a better future. We will:
Provide you with a Free Case Assessment
Run your case on a no-win/no-pay basis, meaning if you don't win, we don't get paid
Retain all the necessary experts to prove every aspect of your claim
You can trust your future and the future of your family to the experts in work injury damages claims here at Taylor & Scott. Contact us on 1800 600 664 or complete the Contact Form on this page.
At Taylor & Scott "We Care For You".