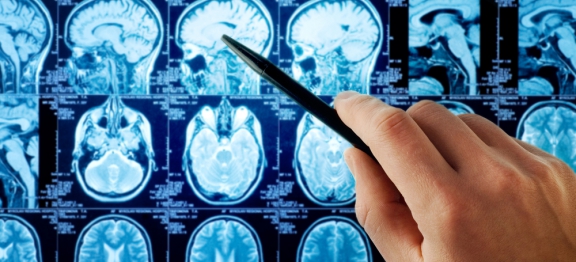 David Hartstein, Accredited Specialist in Personal Injury at Taylor & Scott reports.
Our client had a CT scan of the brain 2003.  The radiologist failed to detect a brain tumour and reported that the scan was normal.
Subsequently, our client developed severe headaches and underwent further scanning in 2009 which demonstrated the presence of tumours in her brain.  She underwent major surgery to remove a tumour but has been left with significant ongoing disabilities, particularly affecting the vision in her left eye, facial palsy, tinnitus, epilepsy and problems with her jaw.
Our client sought legal advice from David Hartstein here at Taylor & Scott.  David commented:-
"Whilst the legal liability issue appeared clear in that it was obvious that the original radiologist had failed to identify a brain tumour, our client's entitlement to damages was a much more complicated issue.  As she was entitled to claim damages relating only to the delay in treatment brought about by the failure of the original radiologist to diagnose the brain tumour.  It was necessary for me to identify what the effects were of the delay in her treatment for six (6) years.  It was apparent that the tumour had grown during those six (6) years. The evidence established that not all of our client's ongoing problems could be attributed to the increased size of the tumour as a result of the delay in treatment by having the surgery in 2009 rather than 2003".
David further commented:-
"We had to separate out those impacts and disabilities flowing from the surgery to remove the larger tumour from the impacts and disabilities which would have resulted in any case, had our client had surgery to remove the tumour in 2003".
Armed with expert medical opinion, David was able to commence proceedings in the Supreme Court of New South Wales.  Ultimately, his client's case revolved around her losses and damage flowing from the ongoing difficulties with vision in her left eye and her facial palsy.
David was able to get the parties to mediate the claim and after intensive negotiations, the case was settled for substantial damages.  Commenting further David said:-
"We were able to achieve a very favourable outcome for our client by way of mediation without the need to have to take the case to a Hearing in the Supreme Court".
If you believe your doctors have misdiagnosed your medical condition, please contact David Hartstein, Accredited Specialist in Personal Injury at Taylor & Scott on 1800 600 664 or email David at info@tayscott.com.au
David and his team will be more than happy to provide a free case assessment of your claim.
At Taylor & Scott – We Care for You