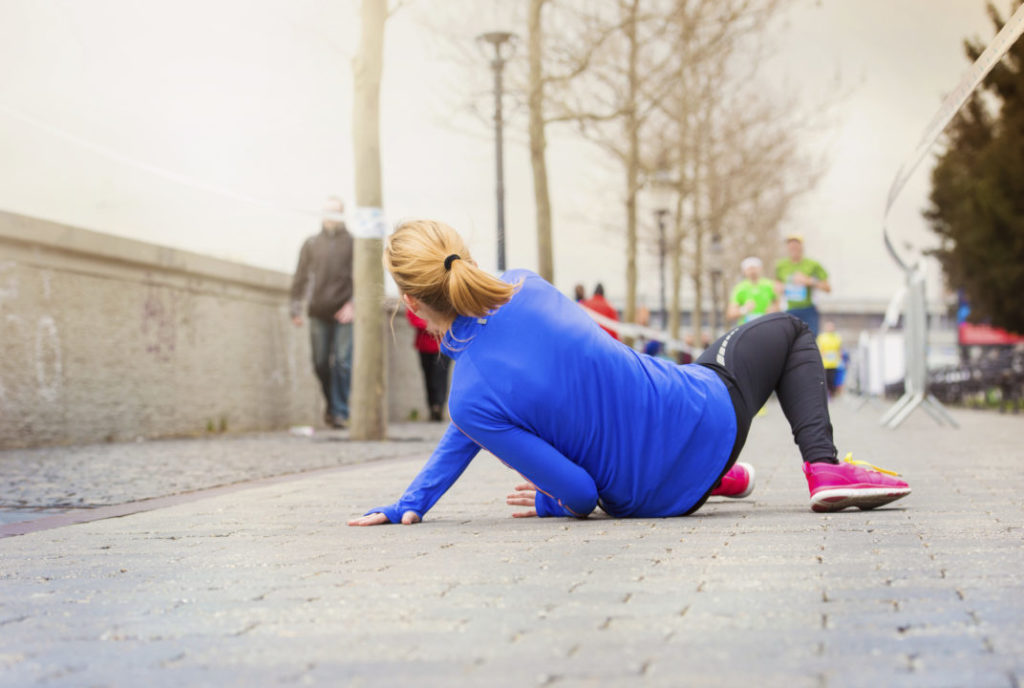 We've all heard the proverb 'accidents will happen'. It's a consoling phrase when a mistake has been made, but when an accident causes serious injury and hardship the sentiment is not so comforting. It can be even more distressing if the 'accident' occurs as a direct result of someone else's action, negligence or the condition of their property. In these cases a person, business or property owner may be liable and the law provides certain recourse for the injured party. This is known as public liability and in this article we explain what is public liability and under what conditions public liability claims can be made.
What is public liability?
Generally speaking, public liability is the duty of care that a business or property owner has to the public. The law says that a business or property owner is responsible for any injuries that a person sustains on their property or as a result of their business activities.
For example, a person who is injured on a rollercoaster at a theme park may be able to claim damages from the theme park. This is because it is the responsibility of the theme park to ensure the safety of all visitors. In the same way, a person who falls on a broken footpath may seek damages as it is the responsibility of the government or local council to maintain the footpath.
In addition, a business is liable for defective products they produce. A person who is injured by a falling television due to a defective stand can hold the manufacturer liable. Liability also extends to erroneous advice from a professional, such as an incorrect diagnoses from a doctor. A person can also claim for property damage as a result of business activities. For example, a construction company may hit a nearby car with machinery causing damage to the vehicle.
What is Public Liability Insurance?
For these reasons, most businesses will take out public liability insurance so that they are covered in the event that a member of the public is injured whilst under their duty of care, using their product or there is damage to third party property whilst conducting business.
Public liability insurance means that In most cases it is the insurance company that pays out a successful claimant. It is not always compulsory for a business to have public liability insurance, but a public liability case can be very costly.
What are the different types of public liability insurance?
There are different types of public liability insurance covering all varieties of businesses and situations. These include:
General and tenant insurance – provides protection when a member of the public or a tenant is injured on a property
Product liability insurance – covers a business from damages resulting from their products
Professional indemnity – specifically covers professionals if their treatment or advice leads to loss or damage
Defective workmanship liability – covers injuries that result from manufacturing defects
Contractors liability – specific to businesses involved in construction and maintenance and covers any damages resulting from that work
Under what conditions can a member of the public claim public liability?
In general, to claim public liability you will need to prove duty of care, fault and loss or damage.
Duty of care
A claim will firstly need to establish a duty of care. This means proving that it was the responsibility of the other person or business to take reasonable measures to prevent the injured person from harm.
Fault
A successful public liability claim will then need to prove that the other person or business failed in that duty of care and the injuries resulted from an action or negligence on the part of the other person or business.
Loss/Damages
Those claiming public liability will also need to prove loss or damages as a result of the injury. In cases of public liability, the injury may be physical or psychological. Compensation can be claimed for medical expenses, loss of income, carer costs and pain and suffering.
Is someone liable for your Injury?
Accidents do happen, but it doesn't mean you should have to live with it. If you sustained an injury and it's someone else's fault then you may be able to claim public liability compensation to get you back on your feet.
Common public liability claims involve injuries sustained at shopping centres, in the park on play equipment, in theme parks, during leisure activities, through using faulty or inadequate products/equipment and even illness that results from food poisoning. The circumstances will vary greatly. So even if your particular situation looks different to all the examples mentioned here, it doesn't mean that you don't have a case.
You should always seek medical attention immediately following any accidents, keep all records including medical records, police reports and financial documents. It may also be helpful where possible to keep photos of the injuries or damage.
If your situation meets the conditions outlined above, or even if you're not sure it's important you chat to someone as soon as possible. Time limits do apply on public liability cases, you only have three years from the date of the incident to commence Court proceedings.
At Taylor & Scott we offer a free case assessment without any obligation, so it's worth getting in contact at your earliest convenience. As compensation law experts we can advise you on whether you are eligible to make a public liability claim as well as the intricate details of your particular case.
Don't live with the consequences of someone else's negligence – contact us today.
At Taylor & Scott "We Care For You".