Australians spend a lot of time and money eating out. In a time-poor society, choosing the quick option is often preferable to preparing home cooked meals, with the average person spending close to $70 per week at restaurants, takeaways and cafes. That's a lot of meals, and a lot of trust on behalf of consumers. Although health regulations are strongly enforced, the potential for food poisoning exists, and it is far more common than most people realise.
It's estimated that around 5 million cases of food poisoning occur annually in Australia. Although most cases result in moderate illness, nausea and vomiting lasting only a day or two, some food poisoning cases have long-lasting consequences, while tragic events are responsible for approximately 120 deaths per year. Regardless of present health status, no one is immune from food borne illness, and people suffering debilitating health conditions caused by food poisoning may be eligible for public liability compensation.
How are food poisoning claims assessed?
The major challenge in assessing a food poisoning compensation claim is proving the source of contamination along with the particular foodstuff that caused the illness. In many cases, scientific testing is required to identify disease-causing microbes present in both body waste and contaminated food. Proving a claim is easier when simultaneous cases of poisoning follow food consumption from the same source. In isolated cases, it can be difficult to establish if a virus emanated from food or another source.
Taylor & Scott Public Liability Lawyers are familiar with all food poisoning scenarios and have been serving the people of Sydney and NSW since 1905. That's a long history of successful claim outcomes and client satisfaction, thanks in no small part to ongoing relationships with eminent medical professionals and other experts who are on hand to support your compensation claim. Attributing food poisoning to a particular restaurant or vendor can be difficult, but Taylor & Scott Lawyers will strengthen your case in a number of ways.
Establishing incubation periods of bacteria, parasites and viruses
Pinpointing likely sources of exposure to contaminated food
Collating cases of simultaneous illness arising from the same source
Establishing links between simultaneous contamination at different venues
Uncovering unsafe food handling practices by a food vendor
Proving failure to adhere to health codes and food safety standards
When should you make a claim for food poisoning?
Public liability compensation claims are evidence-based, so it's important to document your food poisoning experience as accurately as possible. Acute food poisoning cases entail hospital or medical intervention, so it's wise to retain all medical records related to your illness, along with any associated costs. You should also note the poison symptoms, their onset, what you ate and where you ate it.
Leftovers of contaminated food can be refrigerated for testing at a later date, while saving the packaging can prove useful in establishing a compensation case. It's also a good idea to inform the suspected food establishment of your illness in order to prevent further outbreaks. Strict time limits apply when making a food poisoning public liability claim, so seeking legal guidance as soon as possible is the best way forward. The claim process can become complex, so choosing knowledgeable and experienced Taylor & Scott Public Liability Lawyers will immediately strengthen your case. Our team possesses a thorough understanding of public liability law, along with your legal entitlements for pursuing adequate compensation.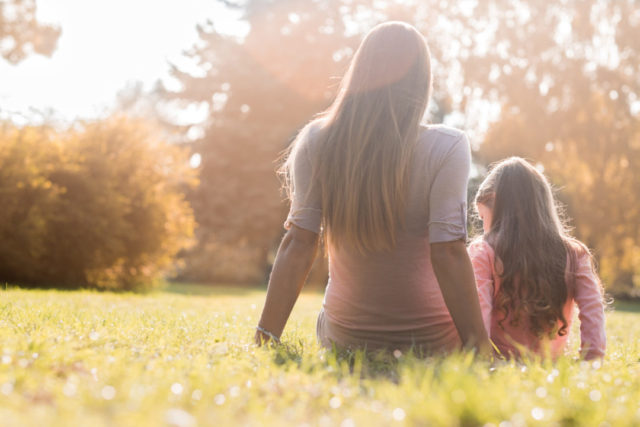 Can I claim compensation for food poisoning?
In cases where illness symptoms are mild, the cost involved in pursuing compensation may outweigh damages (compensation payouts). A free case assessment with Taylor & Scott will determine the merits of your case and the chances of a winning claim. Taylor & Scott will also help to target your claim against an individual, restaurant, local franchise or national chain. If we believe you have a strong case we will support your claim in a number of ways.
Processing all documents and paperwork into a solid compensation claim
Undertaking medical and other searches on your behalf
Collecting witness statements and associated evidence
Negotiation with insurance companies and opposing legal teams
Representing you in court if required
Our reputation as a highly-regarded legal team is well known, as is our caring and considerate approach to client welfare, so you can rest assured knowing Taylor & Scott is on your side every step of the way.
What food poisoning compensation can I claim?
Food poisoning public liability claims are all different, with much to take into consideration. Where injury, illness, or death occurs due to food poisoning, compensation may include:
Medical and hospital expenses
Out-of-pocket expenses
Loss of wages or other earnings
Compensation for pain, suffering, mental anguish and lost quality of life
Caregiving by nursing staff, family, friends or other assistants
Determining factors include the extent of sickness experienced along with the effect the food poisoning has on your life. With much to consider and the welfare of yourself and your family at stake, Taylor & Scott assistance is a smart move for compensation claim success.
How can I tell if food is unsafe or contaminated?
It is fairly easy to tell if foodstuffs are 'off' or past their use by date. There are also visible signs when mould starts growing or foods and liquids change colour or structure. However, some of the most dangerous forms of food poisoning are caused by bacteria such as e.coli and salmonella that can't be detected in the appearance, taste or smell of food. Strict hygiene standards for food safety apply in the food industry and the value of cleanliness can't be overstated.
Although the majority of food poisoning cases are relatively mild, foodborne illnesses can cause permanent disability or even death. If you have suffered serious illness, hospitalisation and lost earnings due to food poisoning caused by the negligent behaviour of another person or organisation, talk to a Taylor & Scott Public Liability Lawyer as soon as possible regarding your public liability food poisoning compensation claim potential.
When are food vendors responsible for food poisoning?
All food vendors share responsibility to adhere to relevant food safety standards and health codes. Vendors, producers and manufacturers of eatables have a duty to make food that is safe for human consumption and has not been exposed to any source of contamination. If you fall seriously ill with long-term ramifications and believe a food vendor has breached food safety regulations, you may be able to make a public liability food poisoning claim for compensation.
In cases of serious food poisoning causing lasting injuries or effects, a number of factors will need to be investigated by experts, including your Taylor & Scott representative. Considerations include:
The incubation period of the particular bacteria involved;
Possible sources of contamination or exposure;
Other instances or outbreaks occurring at a similar time or place;
Food handling practices and health standards in the workplace.
How much compensation for food poisoning?
There are more than 5 million cases of food poisoning in Australia each year. In some cases, serious and long-lasting medical consequences are suffered, with people of all ages at risk. If you have suffered food poisoning resulting in serious illness or injuries, you may be eligible to make a food poisoning compensation claim for assistance to cover:
Medical expenses;
Lost wages (past, present and future);
Pain and suffering;
Out-of-pocket expenses;
Caregiving and assistance expenses.
Your personal injury claim entitlement will depend on the extent of the sickness and the significant impacts it has had on your life. The amount you receive will be optimised by Taylor & Scott oversight of your compensation claim. Food poisoning compensation claim cases can be complex, requiring scientific evidence to prove and months to resolve, making the assistance of knowledgeable and experienced lawyers a smart strategy for a successful claim outcome.
Strict timeframes apply for making a food poisoning compensation claim, so get your claim process started with a free initial consultation at Taylor & Scott. We are specialist public liability lawyers who remain up-to-date with all relevant compensation laws, and we pass the benefits on to you. Start your claim with our 'no-win no-fee' guarantee and the full weight of public liability law on your side.
At Taylor & Scott, 'We Care For You'.