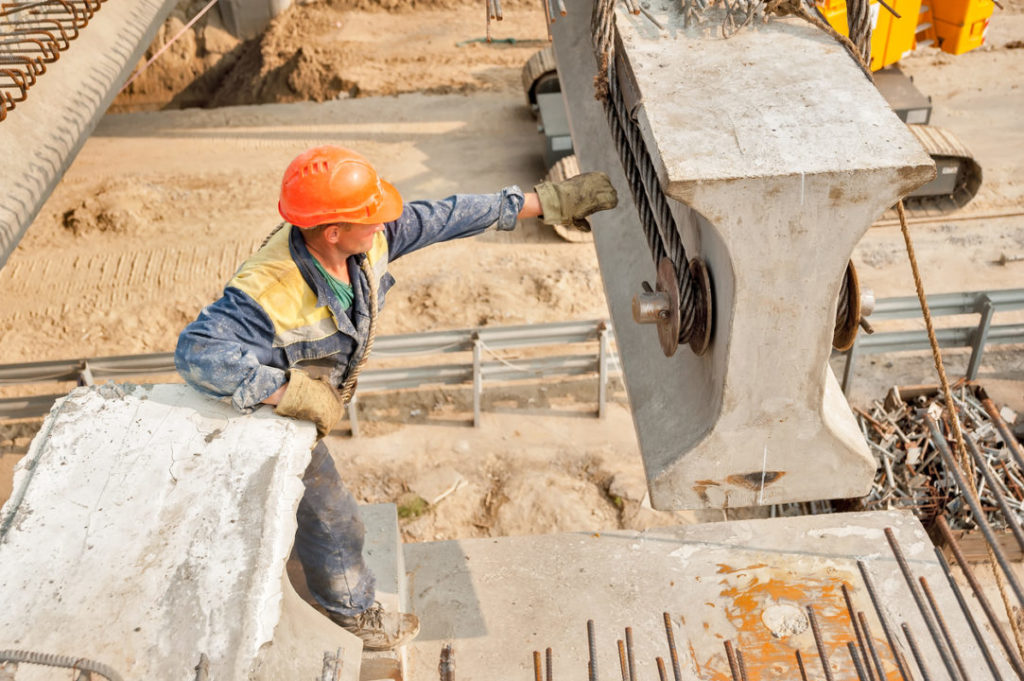 Recently Simon Meigan, Partner and Accredited Specialist in Personal Injury Claims, successfully completed a negligence case in the District Court.
Our client was a rigger who was sent by his company to a worksite to assist another company who had the job of placing large noise reduction panels on the side of a roadway.
When our client arrived at the site, he was instructed by the head contractor as to exactly how the noise panels were to be handled. Our client pointed out to this company that he didn't think the procedure they were adopting was very safe or correct. He was politely told to get on and do the job as directed.
The panels were extremely heavy weighing more than 450kgs. The system of work required our client to manhandle the panels. By use of the crane the panels had to be separated and then manoeuvred into position. Whilst in the process of separating one of the panels, it toppled over and crushed our client's leg. As a result of the accident, he has suffered a severe crushing injury.
He was rushed to hospital by ambulance and underwent surgery having steel rods inserted into his leg to hold it in position. Apparently his leg was broken in 27 places. Following the initial surgery, he underwent further surgery to his knee to put it back together. This also required the insertion of various pins, plates and screws.
Unfortunately following these surgeries, our client suffered a compartment syndrome which meant his leg swelled up dramatically. This required operations every couple of days to open up his leg and release the pressure that had built up inside it.
In all, our client spent more than a month in hospital and underwent numerous operations. Following his release from hospital, our client embarked on a long period of rehabilitation involving physiotherapists, rehabilitation specialists and occupational therapists.
A lesser man would have given up but our client worked very hard at his rehabilitation and after a long period was able to get back to work. Because of the severity of his leg injuries, he could no longer perform his old job but has managed to stay in the construction industry doing lighter work, being very careful to pick the particular jobs that he undertakes.
Being extremely concerned about his long term situation, he sought the advice of his Union who in turn introduced him to the experts in negligence and workers compensation claims here at Taylor & Scott.
The first step for our team was to bring a lump sum claim for his permanent injuries under the Workers Compensation Act. Qualifying appropriate doctors, our team was able to obtain a lump sum for the permanent injuries to his leg under section 66 of the Workers Compensation Act.
Following on from finalising this claim, our client was then introduced to Simon Meigan. Simon carefully examined the facts and circumstances of exactly how the accident occurred and the roles played by his client's employer and the contractor who had directed the job being undertaken at the time of his accident. Simon advised his client that he had a negligence claim against the sub-contractor who was directing the job. Simon then went about gathering together all the expert evidence needed on liability and further evidence from the medical profession. Eventually the matter came on for hearing in the District Court of NSW. The case was litigated over four days in court. At the end of the four days, the parties were able to reach an agreement on a settlement and we are pleased to report that a very substantial settlement has been achieved by Simon for his client.
If you or someone you know is injured at work, you need to consult with experts in workers compensation and work injury negligence claims. Our team of expert lawyers are leaders in this field. We offer to confer with you to provide you with expert advice on your rights. If we act for you, it will be on a no-win/no-pay basis meaning that you don't pay any costs whatsoever to Taylor & Scott unless you win your case. Taylor & Scott pay for all disbursements as they are incurred during the course of your matter. Ring us on 1800 600 664 or email us at info@tayscott.com.au
"At Taylor & Scott, We Care For You".