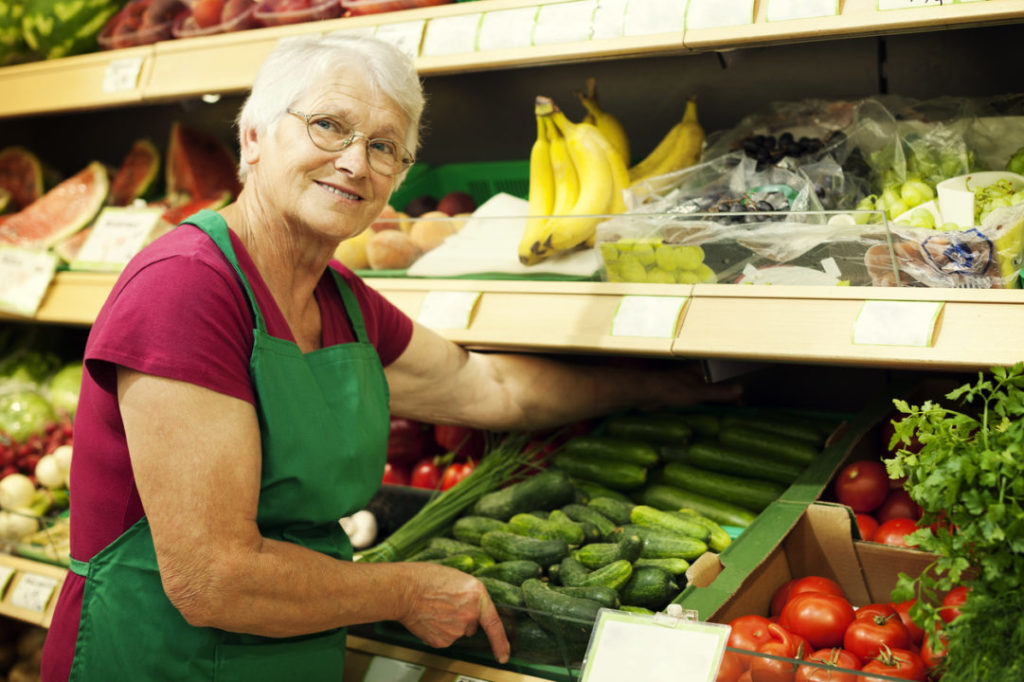 Recently, the work injury damages team here at Taylor & Scott led by Simon Meigan, Partner and Accredited Specialist in Personal Injury, successfully concluded a claim for a shop assistant working for a large supermarket chain.
Our client is a middle aged lady who was required to do a large amount of heavy lifting and carrying of boxes on a daily basis. As a result of the heavy lifting and carrying, she started to develop severe pain, particularly in her shoulders. On one occasion she was standing on a ladder lifting a box up over her shoulders. She suddenly experienced severe excruciating pain in one of her shoulders. She was forced to stop work and seek urgent medical help.
Unfortunately the supermarket did not provide suitable lifting equipment or extra help with the heavy lifting and carrying. It didn't instruct its workers on safe methods of lifting and in fact just left the workers to themselves to get on with their work. Clearly the practices adopted at the supermarket were extremely unsafe to the workers, in fact they were an accident just waiting to happen.
Our client's woes were just beginning. Having sought treatment for the injury, she tried to soldier on at work. Needless to say, she did everything she could to protect her injured shoulder. As a result of over compensating for her injury, she developed serious symptoms in her other shoulder. What followed was years of ongoing treatment from a number of specialists who ultimately carried out several operative procedures on both of her shoulders.
After each surgery, our client did her very best to rehabilitate herself undergoing physiotherapy and various exercise programmes. Eventually she would get herself back to work doing light duties but unfortunately the problems with her shoulders kept recurring. The damage had been done. The doctors tried numerous forms of treatment besides the surgery including injections and nerve blocks to reduce the pain. Unfortunately our client has been left with significant pain and restriction of movement in both of her shoulders. She has problems just doing basics around her home. She has had to have her kitchen altered because of her inability to raise her arms above shoulder level. She has difficulty preparing meals, doing household chores and in fact sleeping on either shoulder causes pain. She continues to get pain and tingling in both her arms.
As hard as she has tried to continue at work, eventually she was terminated by her uncaring employer who claimed they could no longer provide our client with suitable duties. Not knowing what to do, she turned to her Union who in turn referred her to the experts in compensation law here at Taylor & Scott. Our team were able to ensure that she received her full workers compensation entitlements including a lump sum under section 66 of the Workers Compensation Act for the permanent injuries to her shoulders and arms.
Following on from this success, Simon Meigan then launched a work injury damages claim on his client's behalf. He sought monetary compensation for her loss of wages, past, present and up to retirement age. Fortunately Simon was able to arrange a mediation of the claim and negotiated a very fair settlement ensuring that his client had financial security.
If you or someone you know is injured at work, you need to consult experts in workers compensation and work injury damages claims. You can trust the experts here at Taylor & Scott Compensation Lawyers. All workers compensation claims are conducted with a grant of legal assistance from WIRO. All work injury damages claims are done on a no-win/no-pay basis meaning you do not pay any costs whatsoever unless you are successful with your claim.
Phone us for a confidential convenient appointment on 1800 600 664 or email us at info@tayscott.com.au.
At Taylor and Scott "We Care For You".