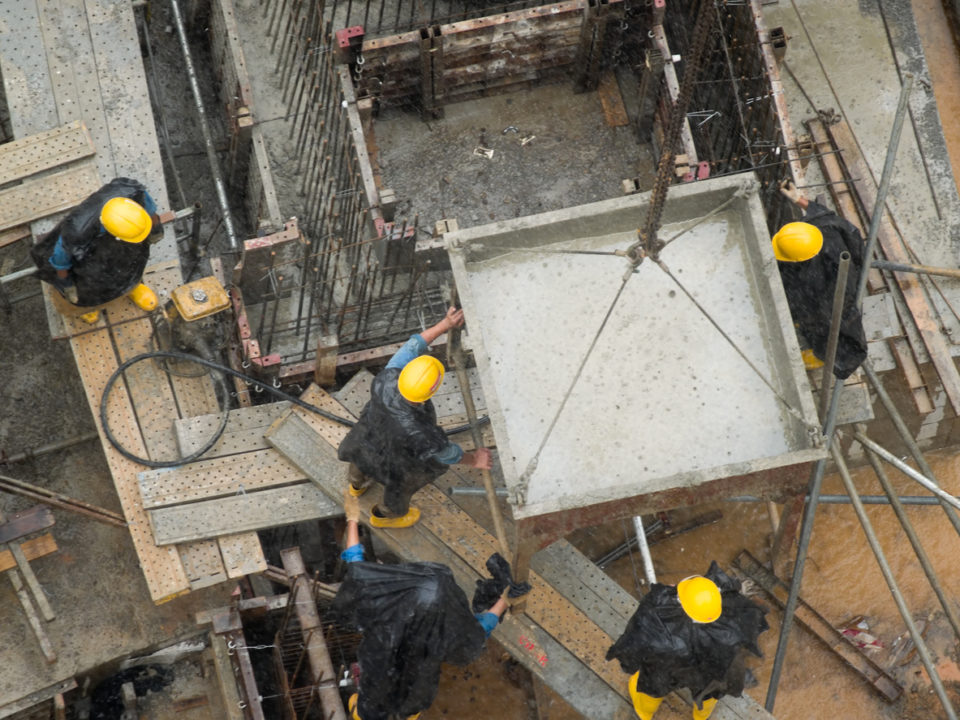 Our client was a concreter by occupation with very limited education. He had spent his entire working life doing heavy manual work. He and fellow employees had been assisting in the breaking up of concrete slabs in order for another company to lay new cabling. The work was very heavy but manageable as a machine was used to do the heavy lifting and manoeuvring of the concrete slabs.
On this particular day it had been raining and workers from the other company on the site were let go home as their boss deemed it was too wet to work. A phone call was made to our client's boss with a request that his men also be allowed to leave the site. The boss refused. He wanted his men to keep working in the wet slippery conditions. When it was explained that the machine operator had departed, he simply ordered his men to do the heavy lifting by hand.
The men knew not to argue. They simply got on with the job and worked in the wet slippery conditions. As one lift of a concrete slab was being manually performed, our client's fellow worker lost control of the lift and our client came to his aid. Unfortunately as he took the full weight of the slab, he slipped in the wet muddy conditions. He suffered a severe injury to his back. He was forced to stop work and several months of medical treatment followed. He made a number of attempts to get back to work supposedly doing light duties. Requests were made of the boss to give our client lighter work but these fell on deaf ears and ultimately our client's employment was terminated by his uncaring boss.
Having secured his workers compensation payments and establishing that his permanent impairment was greater than 15%, Simon Meigan, Partner and Accredited Specialist in Personal Injury, and his work injury damages team, then commenced a work injury damages claim against the former employer alleging negligence on this company's part. Because of his lack of education and with no other skills other than labouring work, our client became very despondent and depressed and feared he would not be able to support his family. Simon reassured his client and eventually was able to secure a large settlement of his client's damages claim, thus ensuring his client and his family's financial security.
If you or someone your know are injured at work and left with permanent disabilities, consult the experts in workers compensation and work injury damages claims here at Taylor & Scott. All work injury damages claims are conducted on a no-win/no-pay basis, meaning that if you don't win your case Taylor & Scott do not get paid. Contact us on 1800 600 664 or by completing the contact form on this page.
At Taylor & Scott, We Care For You.