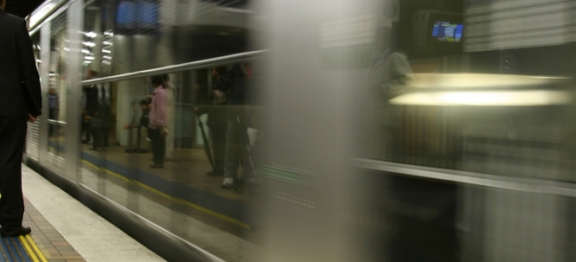 Recently, our litigation team at Taylor & Scott Compensation Lawyers completed a matter for a train employee who witnessed a horrific accident at a suburban railway station.   Following the accident, our client comforted the injured person whilst he waited for the ambulance and Police to arrive.  Needless to say, the injured person suffered horrific injuries but survived.
Our client, whilst not suffering physical injuries, has been greatly affected mentally by what he saw.  His employer simply told him to move on and put the accident behind him.  Our client reported severe nightmares, anxiety, depression, insomnia, lack of sex drive and a severely altered mental state.  His employer didn't care.  The employer didn't provide our client with counselling, debriefing or psychological help; in fact, nothing was done to assist our client.
Eventually, our client consulted Taylor & Scott.  Our team advised him to bring a negligence claim for the unsafe system of work and the failure of the employer to provide support to the employee following this horrendous accident.
As a result of the work done by the litigation team at Taylor & Scott, a substantial award of damages was given to our client.  His financial future is now secure.  He no longer has the worry of providing financially for his family and he can focus totally on rehabilitating himself.
Commenting on the case, Gervase Liddy, Managing Partner at Taylor & Scott, stated:
"Employers owe a duty of care to their workers even where physical injuries have not been suffered by the worker.  Our client witnessed a horrific incident and this has had a great psychological effect on him.  As an employer, a duty of care is owed to workers for their health and safety.  In this case, the employer had failed to provide that support".
If you suffer a psychological injury at work and if you believe your employer has failed to properly assist you, then you are most welcome to contact Taylor & Scott Compensation Lawyers who will be only too happy to meet with you and provide advice free of charge.  If we take on your case, we will take it on a no-win/no-pay basis.
At Taylor & Scott, We Care For You.