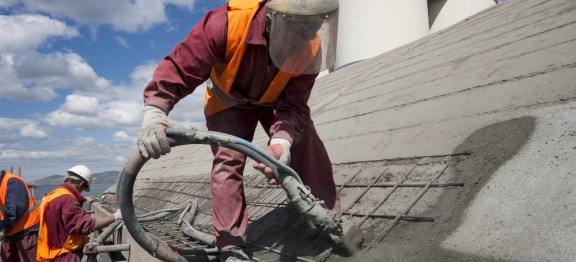 Mr F was employed as a refractory nozzleman which involved the spraying of concrete mix on cement kilns, oil refineries and other industrial areas including underground mines and powerstations.  This work was extremely heavy and highly specialised.
As a result of the nature of this work Mr F developed epicondylitis and bursitis of the elbow, a workplace injury, which forced him to give up his work as a nozzleman and take on a more supervisory role working less hours.  This resulted in Mr F suffering a loss of income due to an injury at work.
Mr F's employer was then bought out by another company.  In order to continue his employment contract with the new company Mr F was required to undergo a company  medical.  As a result of the workplace injury to his elbow, Mr F failed the company medical and his employment was terminated.  Mr F was out of work for approximately 4 months before he was lucky enough to secure a managerial role which he is able to perform with his injury.
Mr F contacted Michelle Meigan, compensation lawyer at Taylor & Scott and instructed Michelle to pursue a claim for his lost income over a 10 year period and a claim for lump sum workers compensation.  Mr F was successful in recovering lump sum compensation for his injury together with past wage loss, which amounted to $75,000.00.
Commenting on the case Michelle said "Many partially injured workers don't realise that they can claim to make up pay for their ongoing loss provided they can get medical support to prove that they are suffering the loss because of the injury. These claims require a careful review of the client's wage history both before and after the accident and comparing this history with other comparable wage employees. We also review the medical evidence to ensure that the injured workers treating doctors support the claim.
"Fortunately Mr F came to us and we were able to recover a substantial amount in lost wages for him."
If you have had a personal injury at work and believe that you have lost wages on an ongoing basis, contact Michelle Meigan and her team on 1800 600 664 or email Michelle at info@tayscott.com.au
At Taylor & Scott, We Care For You.