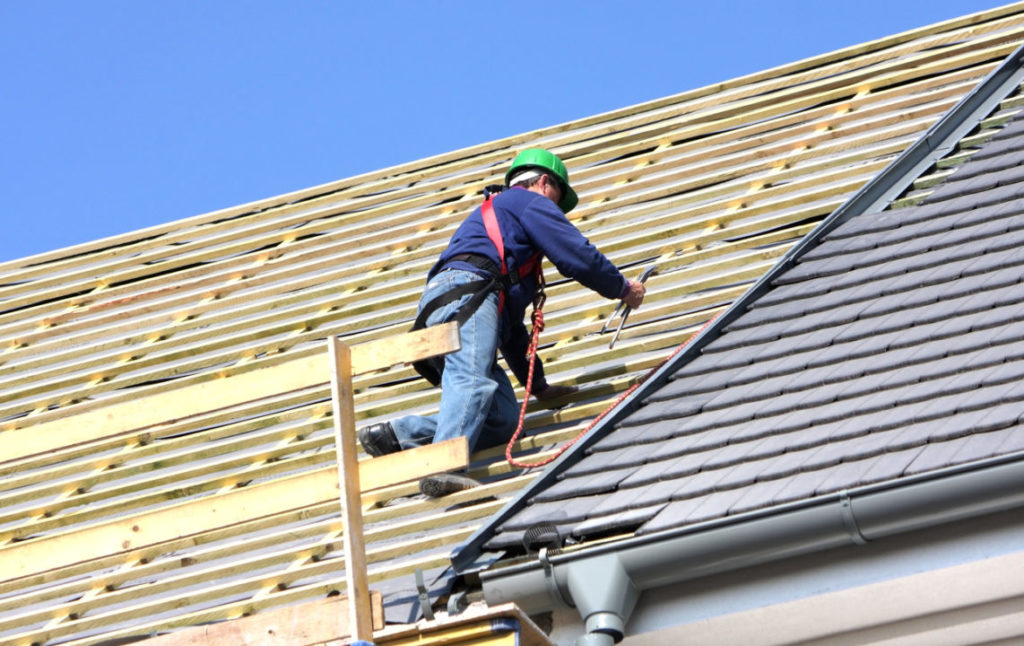 Our work injury negligence team led by Simon Meigan, Partner and Accredited Specialist in Personal Injury, recently secured a multimillion dollar settlement for an injured worker.
The client had climbed onto a roof to carry out the re-roofing of a factory. He had been advised by his employer that another company had been contracted to construct a railing around the perimeter of the roof in order to prevent anyone falling from the roof.
On his first day on the job, our client was on the roof with other workmates carrying out the re-roofing task. At one point, he leaned against the perimeter rail when suddenly the railing gave way causing him to lose his balance and fall from the roof. Apparently the company engaged to erect the railing had done a very shoddy job. Not only had they used screws which were too short but they had skimped on the number of screws that they had used meaning that the railing was totally insecure. It was an accident just waiting to happen.
Our client fell several metres to the ground below. In the fall he was knocked unconscious and suffered several fractures to his back, neck and arms as well as a number of internal injuries. He was rushed to hospital by ambulance and placed in an induced coma. In all, our client needed four different specialist teams to treat his injuries. He spent several weeks in hospital undergoing numerous operations and then began a long period of intensive rehabilitation.
Luckily he has made a reasonable recovery from his injuries which could quite easily have killed him or left him a vegetable in a wheelchair.
Determined to get back on his feet, our client has done everything he can to rehabilitate himself. He has been unable to return to work at this stage but is hopeful of being able to do some work in the future. Obviously he will never be able to climb, work at heights or do any heavy lifting or carrying.
Our client's family made contact with Simon Meigan who visited his client on numerous occasions in hospital and at his home when he was eventually released from his treatment providers. Simon took detailed instructions and interviewed all the witnesses who were working with his client on the accident site. He made contact with WorkSafe investigators and was able to secure the investigators' report which assisted in properly identifying just who was responsible for this accident and why it occurred. Simon gathered together all the medical treatment providers' reports and retained independent medical experts to give opinions on the extent of his client's injuries and their prognosis for his medical future. Armed with all this evidence, Simon then launched a negligence claim in the Supreme Court of New South Wales.
Ultimately Simon was able to arrange a mediation of the claim. Representatives of the parties met and spent the day negotiating a settlement of the claim. We are very pleased to report that Simon and his team were able to negotiate a multi-million dollar settlement of the claim. This has provided financial security to his client ensuring that the worry associated with being injured and unable to work have been taken care of by the settlement that Simon achieved.
If you or someone you know is injured in a work related accident you can trust the expert lawyers in negligence claims here at Taylor & Scott to maximise your claim. Every case is conducted on a no-win/no-pay basis meaning you don't pay Taylor & Scott any legal costs unless and until you win your case.
Please phone Taylor & Scott on 1800 600 664 or email us at info@tayscott.com.au
At Taylor & Scott, We Care For You.