Our client was a formwork carpenter.  He loved his work and eventually set up his own company to undertake formwork carpentry.
One day he was on a building site where he was contracted by a builder to do the formwork carpentry.  A scaffolding company had also been contracted to provide suitable scaffolding on the site.  Arriving on the site this day, he was directed by the builder to carry out work at the front of the development.  He climbed the scaffold via stairs that had been erected by the scaffolding company.  Having gained access to the particular area he was to work in, he began performing the work he had been directed to do.  He needed materials.  He stepped from the scaffold onto the concrete slab to gather the materials needed.  He then walked back and was in the process of stepping back onto the scaffold.  As he stepped onto the scaffold it moved outwards creating a large gap between the slab and the scaffold.  Our client lost his balance and fell through the gap falling onto the concrete slab below.  This was a distance of more than 2½ metres.  He fell head first onto the concrete sustaining severe injuries.
In the fall, he suffered various injuries to his head, his face, a brain injury, numerous lacerations, injury to his shoulder, knees, neck and back.  He was rushed to hospital where he was treated by a number of specialists.  Following surgery, many weeks of intensive rehabilitation followed.  The injuries suffered took many months to recover from.  As a result of these injuries, he has been left with a lack of balance, headaches, shoulder problems, back pain, neck pain and weakness in his knee which tends to give way.  All in all, he is lucky to be alive.  Being a determined individual, he has done his best to rehabilitate himself but unfortunately he is only fit for light "paperwork" type part time jobs.  He can't climb, he can't work at heights, he can't lift or carry any weight.  In short, his job as a formwork carpenter is well beyond his physical capacity.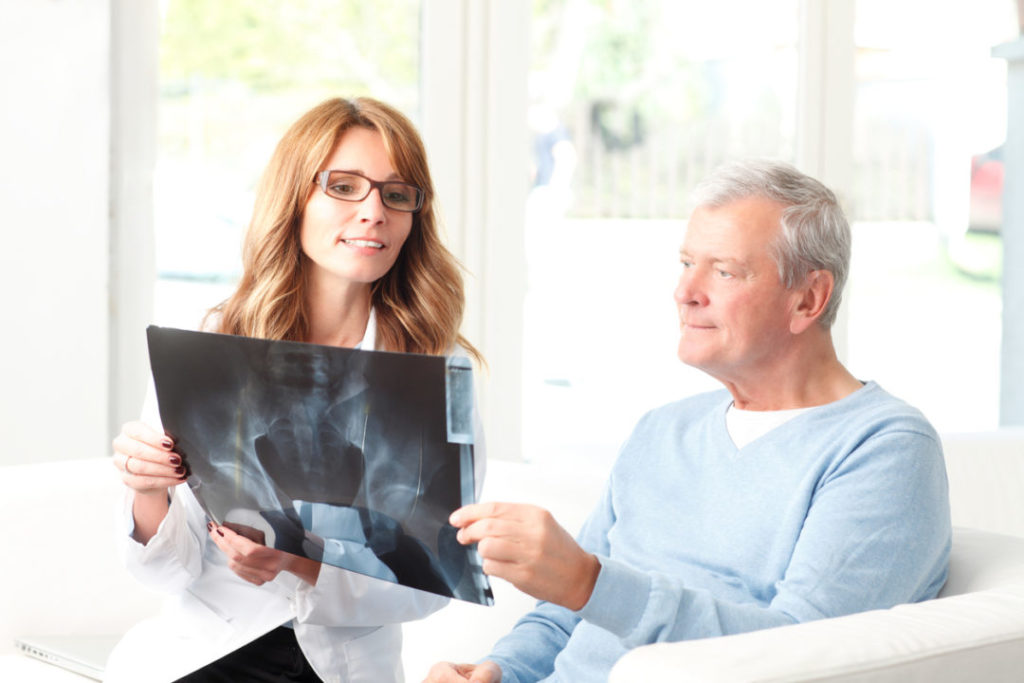 Our client needs the help of his wife in performing many personal tasks and his ability to do handyman jobs around the home has been lost to him.  He will continue to need active help from his wife and from various medical and rehab providers for the rest of his days.
Our client was referred by his local doctor who had heard about Taylor & Scott's expertise in workers compensation and negligence claims.  Ivan Simic, who is a Partner and Accredited Specialist in Personal Injury, initially consulted with the doctor and the client and advised him of his rights.  He went about obtaining evidence of exactly how and why the accident had occurred.  He then asked his Partner, Simon Meigan, who is also an Accredited Specialist in Personal Injury and heads our negligence personal injury team, to act for the client in a Supreme Court negligence claim.  Simon met with the client on numerous occasions and ensured that every aspect of his claim was backed up with expert reports, both on the negligence of those who caused the accident and from the numerous specialists who could provide expert opinions on the injuries suffered and the ongoing treatment that his client would need.  Simon was then in a position to launch a claim on behalf of his client in the Supreme Court of New South Wales.
Eventually the case came to a settlement conference and Simon was able to achieve a million dollar settlement for his client's claim ensuring that his client's economic losses were covered and that adequate monetary compensation was available to cover his client's medical needs for the rest of his days.
Not every case is a million dollar case. We here at Taylor & Scott are committed to making sure that every client receives maximum compensation for their injuries.  
If you or someone you know is injured, you can be assured that our team of expert compensation and negligence lawyers will do everything they can to ensure that you receive every dollar that you deserve.  All negligence claims are conducted on a no-win/no-pay basis meaning that you don't pay costs to Taylor & Scott unless you win your case.
Trust the experts in workers compensation, negligence claims and work injury damages claims here at Taylor & Scott.  Ring us for an appointment on 1800 600 664 or email us at info@tayscott.com.au.  If you can't come to us, we will come to you.
At Taylor and Scott "We Care For You".