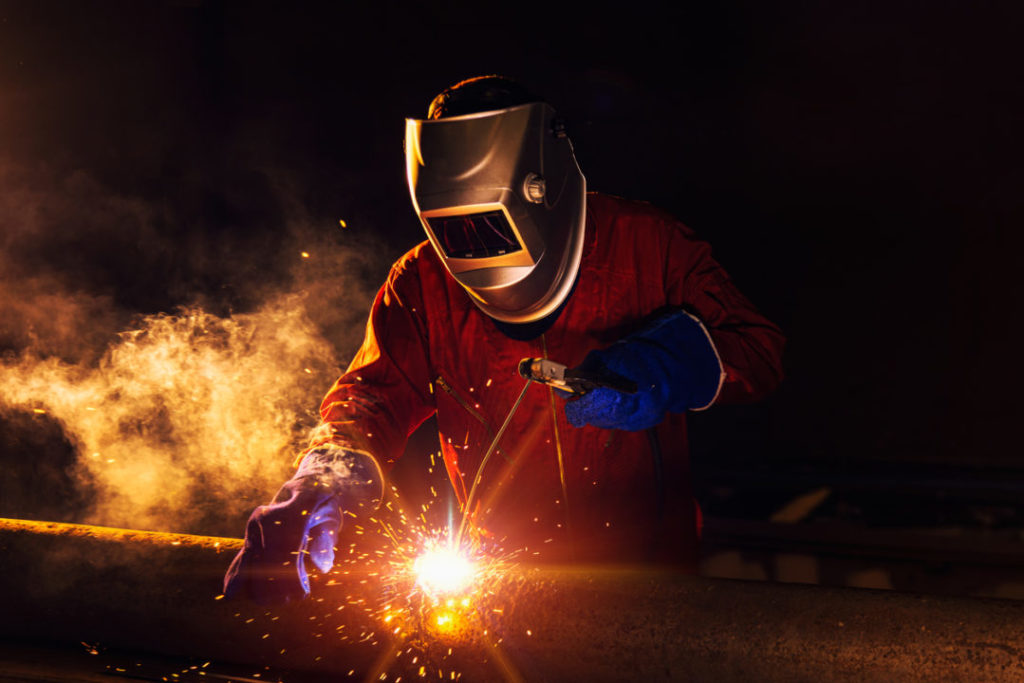 Our client worked in the steelworks. He had always worked doing labouring type jobs and had managed to start training as a crane operator.
The steelworks is a dangerous environment. On several occasions, our client suffered injuries to various parts of his body. On one occasion he stepped into a blob of grease and fell, suffering an injury to his back. He managed to recover and get back to work. On another occasion, he was asked by his boss to perform a task for which he had never been trained. He was required to take a steel rod and strike a heated coil. He performed this task on several occasions swinging the steel rod like a sledgehammer. Having carried out the task, he found himself in pain and felt like he had pinched a nerve in his lower back. He put up with the pain and tried to keep working. He was required to lift heavy bags of grease absorbent, all of which aggravated his back pain. Eventually it all got too much for him and he just couldn't continue. He consulted his doctor who referred him to various specialists who eventually diagnosed a very severe lower back injury which required a spinal fusion.
After the surgery, months of rehabilitation followed. Some of the pain was relieved but not all. He was left with a constant aching in his back aggravated by bending and lifting. He had bladder problems. He had reduced sitting tolerance and disturbed sleep. He had anxiety and depression. At any one time, he only managed a few hours of sleep each night.
Unfortunately, he has had to give up his job at the steelworks.
Worried about his financial situation, he turned to the compensation negligence team of experts here at Taylor & Scott. Simon Meigan, Partner and Accredited Specialist in Personal Injury, and his negligence team, advised their client. They investigated the facts and circumstances of the accidents and undertook their work on a no-win/no-pay basis. Simon commenced a work injury damages claim seeking to recover his client's wage loss, both past, present and up to retirement age.
Eventually the matter came to a mediation and settlement negotiations were entered into. Simon and his negligence team were able to negotiate a very substantial lump sum payment to their client compensating him for all of his wage loss up to retirement age.
If you need advice re a work accident or assistance with a work injury damages claim, please contact the experts in negligence claims and work injury damages claims here at Taylor & Scott. We will provide you with quality advice. We will act on a no-win/no-pay basis meaning that you don't pay Taylor & Scott any costs whatsoever unless you win your case. Please contact us on 1800 600 664 or complete the enquiry form on this page. Our negligence team will do everything they can to ensure that you receive maximum damages.
At Taylor & Scott, "We Care For You".