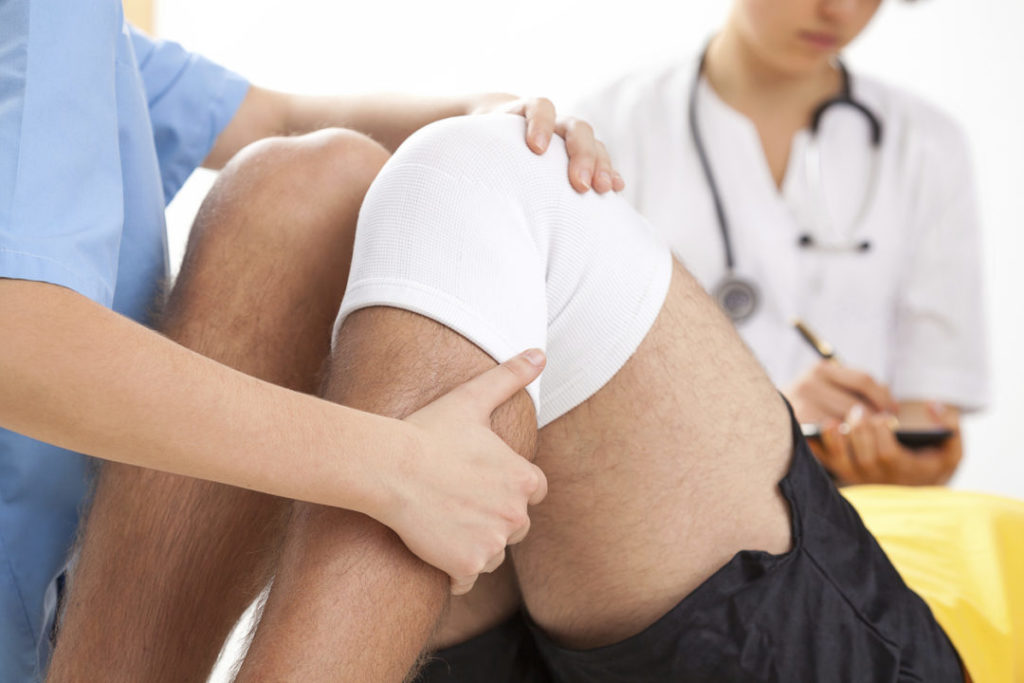 Our client worked in the construction industry all of his working life. He usually worked around sixty hours per week. Over the last fifteen years, he had suffered a number of injuries and noticed that his physical condition was deteriorating. In the early 2000s, he injured his knee. He consulted Ray McClenahan, Partner and Accredited Specialist in Personal Injury. Ray was successful in obtaining weekly compensation, a lump sum for his knee injury and ensured that all of his medical expenses were paid by the workers compensation insurer.
In 2014, our client came back to see Ray advising that he had continued in the construction industry but his knee had continued to deteriorate and he now required a knee replacement. He also informed Ray that a few years before he had injured his elbow and, not wanting to jeopardize his job, he had just put up with the pain. He soldiered on until his employer made him redundant. Because of the various injuries and disabilities that he now had, he had been unable to secure any work and sought Ray's advice about seeking weekly payments of workers compensation and any other entitlements.
Ray applied for a grant of legal assistance from WIRO. Having received the grant, he set about investigating each injury and formulated a claim for his client's workers compensation entitlements. Ray brought three claims for his client: one, a lump sum claim for his elbow; two, a claim for the medical expenses involved in having his knee replaced; three, weekly compensation to cover his client's inability to work up until retirement age. We are pleased to report that all three claims were successful.
Ray further advised his client that following the knee replacement surgery, he would probably have a fourth claim for the permanent impairment of his knee.
Ray commented:
"It was a real pleasure acting for this client. He had been a very loyal worker who tried to stay at work even though his body was in bad shape following a lifetime of doing hard physical yakka. I was happy that my team were able to secure his financial future up to his normal retirement age".
If you or someone you know suffers from wear and tear caused by a lifetime of hard work, you may have entitlements to workers compensation. Contact the experts here at Taylor & Scott on 1800 600 664 or complete the enquiry form on this page.
Our team of expert workers compensation lawyers will carefully review your claim. They will apply for a grant of legal assistance from WIRO meaning that you won't pay any legal costs whatsoever.
Ensure you receive all of your entitlements. Contact the experts in workers compensation here at Taylor & Scott.
At Taylor & Scott, "We Care For You".