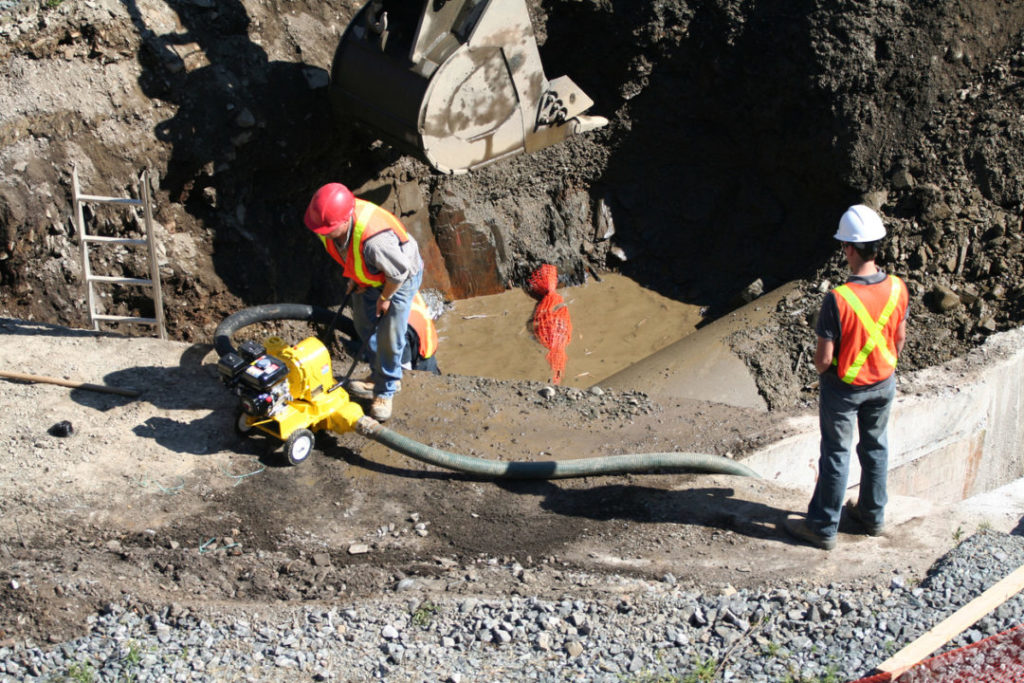 LONG FIGHT TO SECURE WORKERS COMPENSATION ENTITLEMENTS
Ray McClenahan, Partner and Accredited Specialist in Personal Injury, has recently secured substantial workers compensation payments to a client who suffered a needlestick injury at work.
Ray's client was working in the building industry for a company where he was required to assist in the pumping of water in and out of various sediment ponds. A truck would dump mud and slurry into one pond and then Ray's client and fellow workmates would begin a process to filter out the impurities until clean water was achieved.
The filtering system provided by our client's employer was very basic and very little instruction was given as to what safety protocols were to be followed. Our client was given domestic rubber gloves to wear, not heavy duty industrial gloves.
One day the pump became blocked. Our client was directed by his boss to clean it out and to clear the blockage. Unfortunately as he carried out this direction, he suffered a needlestick injury. He was never warned that dangerous objects such as syringes could be hidden in the slurry.
On realising that he had been injured by the syringe, he immediately reported the accident and was sent by his employer to the company doctor for a check-up. Blood tests were ordered. The doctor warned him of possible infections such as hepatitis and HIV. Our client was beside himself with worry.
Several more blood tests were required over the following months. Ray's client had great difficulty in focusing on his work. He suffered repeated flashbacks, severe sleep disturbance and severe anxiety. He became socially withdrawn. He developed depression and low self- esteem. He started to feel that he was being bullied and harassed at work and developed a major depressive illness. He became suicidal and developed a dependency on alcohol. Counselling followed as well as frequent visits to a clinical psychologist and a consulting psychiatrist.
Eventually the employer sacked Ray's client and then to add insult to injury, the workers compensation insurance company denied liability to pay weekly compensation and for our client's medical treatment. Without money, he couldn't afford to pay for his psychologist or psychiatrist. His depression worsened. Ultimately he turned to Ray McClenahan for help and guidance.
Ray applied for a grant from WIRO to investigate his client's workers compensation rights and to gather together all the medical evidence he would need to argue for the reinstatement of weekly compensation and for medical treatment. Ray had to fight for his client every step of the way. Eventually through hearings and appeals, Ray was able to secure maximum benefits of compensation for his client. These included weekly ongoing payments of compensation, payments of all of his ongoing medical treatment accounts which included his psychologist and his psychiatrist and eventually Ray secured a lump sum payment for his whole person impairment.
Having secured all the entitlements available under the workers compensation laws here in New South Wales, Ray has now referred his client's case to our work injury damages team who are considering the viability of launching a work injury damages claim against our client's former employer for their negligence in respect to the original needlestick injury.
Commenting on the case, Ray stated:
"When I first met my client, he was a mess. The insurance company rejected all claims for compensation and medical treatment. It gave me great satisfaction to secure my client's rights to maximum compensation for his injuries. At least now he has money coming in and is able to continue with active medical treatment in the hope that he will eventually recover some normalcy to his life".
If you need help with a workers compensation claim, please contact the experts here at Taylor & Scott led by Ray McClenahan. Ray and his team will do everything they can to ensure that you receive maximum compensation for the injuries that you have suffered.
Contact Taylor & Scott by phoning 1800 600 664 or complete the contact form on this page. All workers compensation claims are conducted with a grant of legal assistance from WIRO meaning that you do not pay any costs whatsoever in respect to your workers compensation claim.
At Taylor & Scott, "We Care For You".