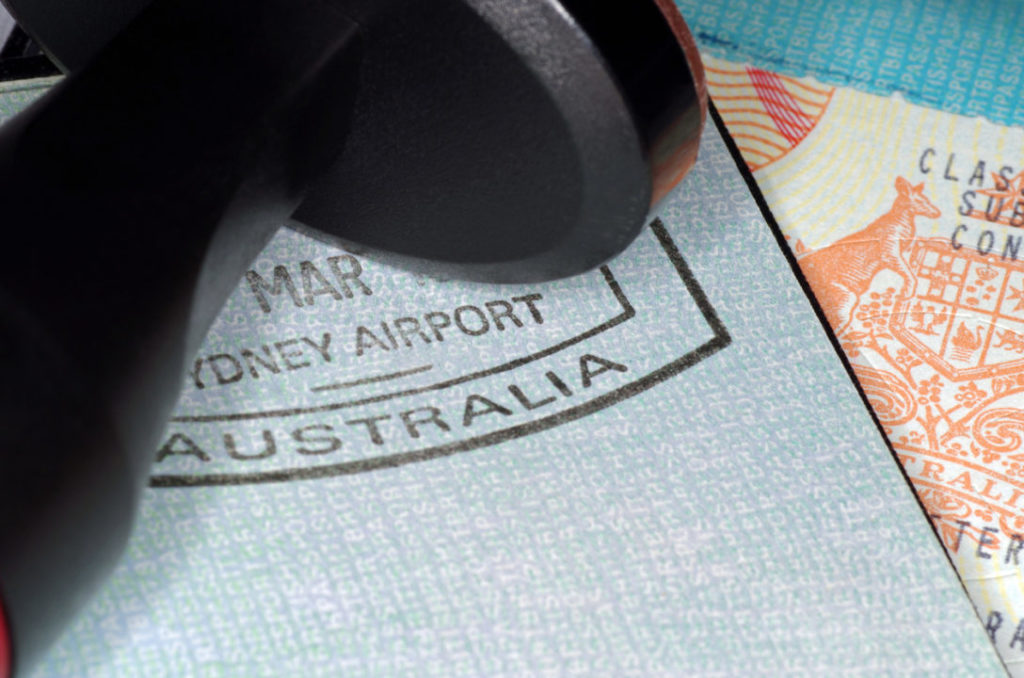 In March 2018 the Department of Home Affairs introduced the new Temporary Skill Shortage Visa (Subclass 482) to replace the Temporary Work Visa (Subclass 457). This visa, known as the TSS visa, lets employers address labour shortages by bringing genuinely skilled overseas workers if they are unable to source appropriately skilled Australian workers.
While Australian workers still have the priority for filling job roles in Australia, this visa is designed to allow skilled overseas workers to fill skill gaps and address the skills shortage on a temporary basis.
Under this Subclass there are 3 streams:
Short-Term Stream
Sponsored overseas skilled workers' occupations must fall under the Short-Term Skilled Occupation list
The potential employee should have worked in the occupation or field for at least two years prior
The employee is eligible to stay for up to 2 years
This visa can only be renewed once for another2 years, while the applicant is still on-shore
Applicants will not be eligible for a Permanent Visa through the temporary residence transition stream at a later stage.
Medium to Long-Term Stream
An overseas skilled worker can be sponsored under the Medium to Long-Term stream if their occupation falls under the Medium to Long-Term Strategic Skill List (MLTSSL).
The employee should have worked in the occupation or field for at least two years prior
The employee can stay for up to 4 years
The employee is able to apply for a renewal multiple times
Applicants will be eligible to apply for Permanent Residency after 3 years subject to meeting all other eligibility criteria.
Labour Agreement Stream
This is an agreement between the employer and the Department of Home Affairs
This visa does not require an occupation list
Eligibility for the Temporary Skill Shortage Visa (TSS)
To qualify, the proposed employer must be an approved sponsor or have lodged an application to become a standard business sponsor.
If you are an overseas worker, you may be eligible for a stream of this visa if you:
Have an approved nomination by an approved sponsor
Meet all required skills and qualifications
Meet all English language requirements
Hold a substantive visa if in Australia (Subclass 010 (Bridging A) visa, Subclass 020 (Bridging B) visa, or Subclass 030 (Bridging C) visa)
Have complied with conditions that applied to your last visa
Meet health and character requirements
Meet specific requirements of the stream you apply in
Members of the same family unit can be included in the same application of the main applicant for a TSS visa. If a family member did not lodge their application at the same time as the main applicant who has been sponsored by an approved sponsor, they can lodge a separate visa application known as a Subsequent Entrant for TSS visa purposes.
The Temporary Skill Shortage visa application process
While each step must be taken in this order, you do not have to wait for approval to start the next step.
Steps for the employer to take:
Step 1 – Employer to lodge sponsorship
Submit documents and fill in sponsorship application forms
Pay the sponsorship fee
Step 2 – Employer to lodge nomination
Submit documents and fill in nomination application forms
Pay the nomination fee
Step 3 – Sponsorship and Nomination decision
If approved you will be sent a letter containing your approval number and next steps
If the sponsorship is refused, the nomination application will be refused too, though the employer can indicate in their application that the nominated applicant should be withdrawn if sponsorship is refused
If sponsorship or nomination is refused, the employer has rights to a merits review of the decision in the Administrative Appeals Tribunal (AAT)
Steps for applicants to take:
Step 1 – Before you apply
Holders of substantive visas with no further stay conditions may be able to apply for the TSS visa under certain circumstances
Step 2 – Applicant to apply for the visa online
Gather documents which will usually prove the following:
◦ Identity
◦ Occupation and skills
◦ English language proficiency
◦ Family member information
◦ Health requirement
◦ Character requirement
 Apply online
Step 3 – Application decision
If granted you will be provided with information on all conditions attached to your visa, plus your rights.
If the application is refused, the applicant may have rights to a merits review of the decision in the AAT.
How can Taylor & Scott Migration Lawyers help with a Temporary Skill Shortage visa?
Specialist Migration Lawyers at Taylor & Scott are able to help with the following:
Advising on the most suitable visa for you
Guidance through a range of visa issues
Assistance in collecting relevant documents
Assistance in completing an application form
Communication with the Department of Immigration and Border Protection
We have experience and in-depth knowledge on Australian migration law and can provide timely advice and expertise in helping you construct a successful visa application. Whether you are an employer looking to hire a skilled overseas worker or an employee with a nominated TSS application, we can help you.
Our expert Migration Lawyers Lachlan Riches and Andrew Woo have been assisting people applying for Australian visas for many years. We know how to navigate complex migration issues and are here to help you overcome any obstacle. Get in touch with us on 1800 600 664 to or fill out the contact us form on this page to get the process started today.
At Taylor & Scott, We Care For You.