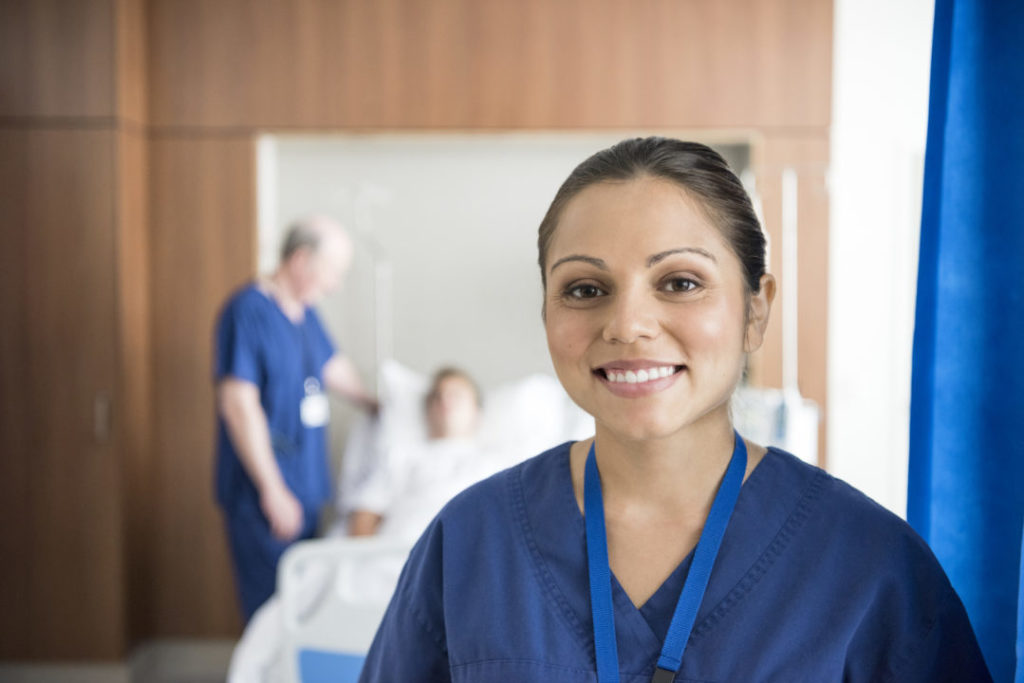 TWO REGISTERED NURSES IN CANBERRA – SUCCESS STORY
MIGRATION – ACT CANBERRA NOMINATION SKILLED SUBCLASS 190 VISA
Andrew Woo, Migration Agent here at Taylor and Scott has recently assisted two separate registered nurses (who shared very similar experiences) in obtaining their permanent visas through the Australian Capital Territory in record time.
OVERSEAS TRAINED NURSES SEEK SUBCLASS 190 VISA
Andrew's clients received training and worked as registered nurses overseas for a number of years prior to arriving in Australia with the intent to settle here permanently.
They were not able to obtain their un-restricted registration immediately upon arrival, so they decided to enrol and pursue further studies in an undergraduate nursing course at one of the universities in Canberra.
They were given exemptions for a number of subjects for their prior studies undertaken overseas so the 3 year course turned into a 2 year course. For the following 2 years, they studied diligently to keep up with the demanding course and worked hard to financially support themselves working as nursing assistants in nursing home facilities in the ACT.
Their disciplined approaches to their studies ultimately paid off. Andrew's clients had no difficulties finishing their studies within the designated period and graduated from their courses with Australian qualifications after 2 years.
UNFORSEEN OBSTACLES IN OBTAINING SUBCLASS 190 VISA
Cruel reality awaited Andrew's clients who had mistakenly believed that obtaining an Australian qualification would allow them to resume their careers as registered nurses in Australia and be a pathway to permanent residency.
Unfortunately, Nursing and Midwifery Board of Australia (NMBA) had very stringent language requirements imposed on all applicants wishing to register as a nurse or midwife. Although Andrew's clients had already achieved a proficient level of English which would have been sufficient for a graduate visa if they had studied other courses, this was not good enough for their full registration with the nursing board and a positive skills assessment with Australian Nursing & Midwifery Accreditation Council (ANMAC).
Being unable to register with the nursing board and apply for a positive skills assessment meant that they were unable to apply for a graduate visa despite the fact that they had satisfactorily completed their studies.
Ultimately, Andrew's clients missed out on their opportunities to apply for a graduate visa, leaving them with very limited options. They chose to apply for another student visa which would allow them to stay in Canberra and allow them to prepare for OET tests.
Time, however, was ticking away due to their respective ages in their mid-30's under the Skilled Migration Points System.
NERVOUS WAIT AND BATTLE BEGINS IN OBTAINING SUBCLASS 190 VISA
Andrew's clients had to prepare very nervously for their OET tests and they were fully aware of the amount of pressure being placed upon their shoulders given that they also had their families with them in Canberra.
They both had two more attempts in which they did not succeed. The cycle of hope and disappointment for those few months was draining and a painful experience for all involved in the process including their respective family members.
Obviously, Andrew's clients were subject to a great deal of stress and anxiety. On the third attempt, they finally achieved a score of B across all test components from all 3 tests undertaken.
ADVICE GIVEN BY ANDREW AND SUCCESS IN OBTAINING SUBCLASS 190 VISA
Having approached Andrew for advice, he was able to assure them that they would satisfy the stringent English language proficiency requirements of NMBA and ANMAC.
Based on Andrew's calculations, they were on 55 points under the Skilled Migration Points System which clearly fell short of the pass mark i.e. minimum 60 points to receive an invitation from SkillSelect.
It appeared to Andrew that 5 more points for State or Territory government nomination might be enough just to get his clients over the line to receive an invitation considering that they had lived and worked in Canberra for all those years.
Andrew promptly assisted his clients in applying for registration with NMBA and subsequently applying for a skilled assessment through ANMAC which were successful.
Andrew then submitted EOIs on behalf of his clients and then seamlessly assisted his clients to prepare the ACT nomination application. In less than 2 months, Andrew received news that the ACT nomination was successful in each instance and his clients received invitations.
Andrew wasted no time in submitting his client's application for a Subclass 190 visa which was ultimately approved in 2 months from the date of lodgement.
TAYLOR AND SCOTT'S OFFER TO YOU IN SKILLED NOMINATION SUBCLASS 190 VISA APPLICATIONS
Regardless of whether you are currently residing in Canberra or NSW, if you require migration advice for your skilled based nomination visa that requires a nomination from State or Territory government, please contact Andrew Woo, migration agent at Taylor and Scott.
Andrew will evaluate your case and provide you with clear and candid advice. Contact Andrew on 1800 600 664 or complete the Contact Form on this page.
N.B.
ANMAC recently introduced new changes to their English language proficiency requirements for skills assessments for overseas trained nurses or international students. For information, please contact ANMAC or Andrew Woo.
Andrew will do everything he can to assist you and your family to a better future.
At Taylor & Scott "We Care For You".