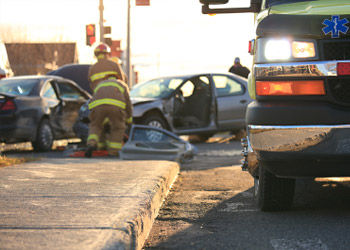 The car accident legal team at Taylor & Scott completed a very sad case for a pregnant young lady whose partner was tragically killed in a car accident.
Our client's partner was a passenger in a motor vehicle when the driver lost control of his car killing himself and our client's partner.
Since his death, our client has given birth to their baby.
Gervase Liddy and Simon Meigan, experts in car accident compensation, investigated the accident.  They provided a Free Case Assessment and acted on a no-win/no-pay basis.  The team commenced a Compensation to Relatives Claim for our client and her baby as well as a Nervous Shock Claim.
The Compensation to Relatives Claim was brought to compensate our client for the financial loss she has suffered due to the death of her partner.  The Nervous Shock Claim was brought to compensate our client for the psychological injury she has suffered with the tragic loss of her partner.
Eventually, our car accident legal team secured a settlement for our client which provided financial security for the young mum and her baby.
Commenting on the case, Gervase Liddy stated:
"This was a particularly tragic case in which a "young mother to be" had her partner taken away from her in horrible circumstances.
No amount of money can compensate for the loss of a loved one.  All we can do as motor accident compensation lawyers is try and make sure that we secure compensation which allows our client to have financial peace of mind".
If someone you know is killed in a motor vehicle accident, it is important to consult experts in motor accident compensation claims. Here at Taylor & Scott lawyers, our firm are experts in conducting car accident claims for families who have had a loved one taken from them.
All claims are conducted on a "no-win/no-pay" basis.  Our team will do everything they can to ensure that you have peace of mind and financial security.
Ring 1800 600 664 or complete the Contact Form on this page.  If you are unable to come to us, we will come to you.
At Taylor & Scott, We Care For You.