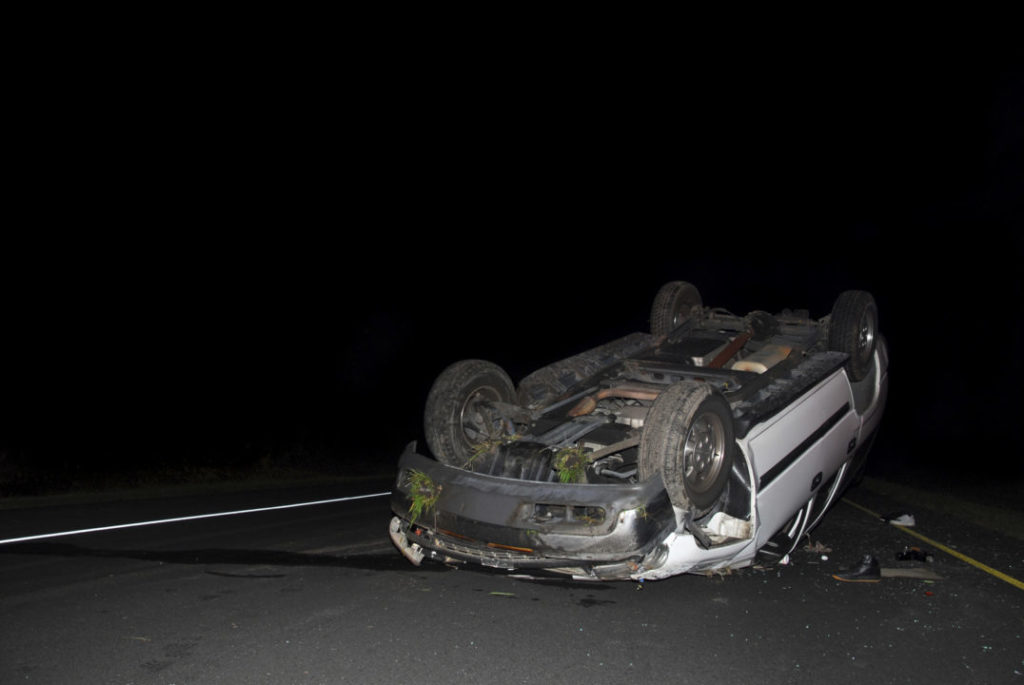 FACTS OF MOTOR ACCIDENT INJURY CLAIM
Our client was a front seat passenger in a motor vehicle being driven by his wife on a country road. It was late at night and our client and his wife had been to a hotel where alcohol had been consumed.
Whilst driving home, our client's wife lost control of the car causing it to roll over throwing our client from the vehicle. Needless to say, the injuries suffered by our client were very serious and included head, shoulder, leg and pelvis injuries.
Our client needed several operations where plates and pins were inserted. He requires ongoing rehabilitation treatment and has not been able to return to work. He has suffered from nightmares and also suffers from depression.
ACTION TAKEN BY TAYLOR & SCOTT'S MOTOR ACCIDENT LEGAL TEAM
Initially the client, who resides in country New South Wales, contacted Taylor & Scott who immediately arranged for one of our senior lawyers to travel to the country to visit the client in hospital. At this meeting, our lawyer took extensive instructions from the client and provided him with an initial Free Case Assessment.
Our team assisted with completion of the various motor accident claim forms that were necessary and were then served on the greenslip insurer. At the meeting our senior lawyer, having assessed the instructions, advised that in all likelihood, the greenslip insurer would challenge whether our client had been wearing a seatbelt at the time of the accident and would also allege that he had entered a motor vehicle knowing that the driver had been consuming alcohol.
Our lawyer went on to explain the meaning of contributory negligence which has a major impact on the amount of damages that an injured person receives if contributory negligence is found.
Despite the extreme difficulty and complexity of the case, the team at Taylor & Scott accepted instructions and agreed to act on a no-win/no-pay basis for their client. The motor accident legal team then went about investigating the accident in an attempt to counter the defence of contributory negligence and also fully investigated the extent of their client's injuries and the impact of these injuries on himself, his family and on his ability to work.
THE DEFENCE TO THE CLAIM BY THE GREENSLIP INSURER
Having received the claim, the insurer rejected the claim and alleged contributory negligence of 100% against our client alleging that he had in fact not been wearing a seatbelt in the motor vehicle and secondly, that he had entered a motor vehicle knowing full well that the driver was intoxicated. As pointed out earlier in this article, if these defences were accepted and contributory negligence was found at 100%, our client would have lost his case.
ACTION TAKEN BY THE TEAM OF MOTOR ACCIDENT LAWYERS HERE AT TAYLOR & SCOTT
Having received this defence of 100% contributory negligence, Simon Meigan and his team of expert motor accident lawyers here at Taylor & Scott, then lodged a claim in the District Court of NSW. They pressed on with the case and went about obtaining all the evidence necessary to prove their client's claim in a fully contested hearing in the court.
SUCCESSFUL OUTCOME OF THE CASE
Eventually the case was set down for hearing for several days. Simon Meigan, who is an Accredited Specialist in Personal Injury and expert in motor accident claims, consulted with his client on numerous occasions making sure that he fully understood the impact of contributory negligence and what it would mean if it was found by the court in this case.
After receiving Simon's advice, the client agreed to give Simon instructions to try and achieve a compromise settlement of the claim. Having received these instructions, Simon then went about negotiating with the greenslip insurer. Eventually Simon was able to achieve a settlement for his client which in all the circumstances was an excellent result. The settlement ensured that the client had certainty, he knew exactly how much money he would receive and removed the risk of losing the case if the court had found the contributory negligence was as alleged.
TAYLOR & SCOTT'S OFFER TO YOU
If you, a family member or someone you know, is injured in a motor vehicle accident, even if they may have in some way contributed to their accident, it is vital to receive legal advice from lawyers who are experts in motor accident personal injury claims.
Our team offers a Free Case Assessment in every case. They will carefully review all the facts and circumstances of the accident and will give you an honest assessment of your claim. Even in the hardest of cases, if they decide to act, they will do so on a no-win/no-pay basis, meaning you don't pay Taylor & Scott any costs unless you are successful with your claim.
You can trust the experts in motor accident personal injury claims here at Taylor & Scott. Ring us on 1800 600 664 or complete the Contact Form on this page. If you can't come to one of our offices, our team will arrange to come to you anywhere in NSW. Our team will do everything they can to assist you and your family achieve maximum compensation for your injuries.
At Taylor & Scott "We Care For You".