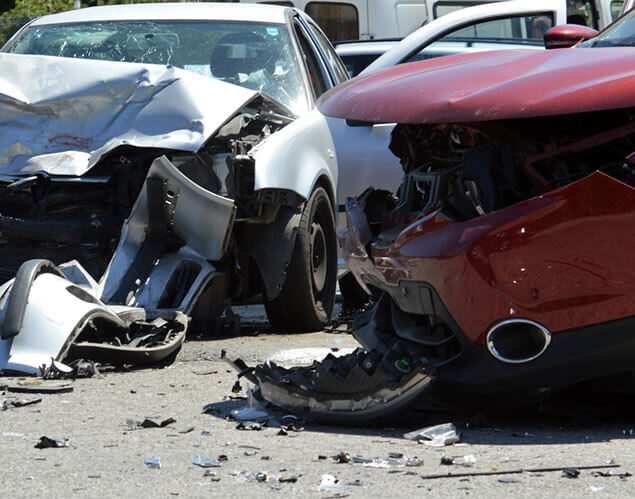 Recently the car accident lawyers here at Taylor & Scott completed a car accident compensation claim for an insurance broker.
Mr T was driving home from a long day at his office when a car collided with our client 'HEAD ON'.
The driver of the vehicle at fault was over the limit when tested by the Police.
In the car accident, Mr T suffered a number of injuries but the main one was to his hip.
Following the car accident, Gervase Liddy, Managing Partner at Taylor & Scott, was contacted and immediately attended to our client at hospital to explain to him and his partner his legal rights and the steps needed to bring a car accident compensation claim.
Gervase assisted in completing the CTP forms and submitted them on his client's behalf to the CTP greenslip insurer.
A long period of rehabilitation followed for Mr T including several operations. Eventually Mr T was able to get back on his feet and to start working again in the insurance industry.
The car accident compensation team at Taylor & Scott gathered together all the evidence that was needed to present the compensation claim. This included obtaining detailed medical reports in respect to his injuries, his treatment and opinions from his treatment providers as to his long term prognosis. They also obtained details of the cost of all past and future treatment that Mr T would need.
Key Elements of the Car Accident Compensation Claim:
Mr T had a substantial economic loss claim as he was not able to return to his full time employment and so it was necessary to retain the services of a forensic accountant in order to prepare a report in respect to Mr T's economic loss for the past, the present and the future. A claim was also made for the assistance from Mr T's partner who had cared for him since he had been released from hospital.
All of these reports were paid for by Taylor & Scott under our no-win/no-pay fee agreement.
Eventually, the team at Taylor & Scott were able to set the matter down for a mediation with the greenslip insurer and ultimately a substantial compensation settlement was obtained for Mr T.
Commenting on the case, Gervase Liddy stated:
"Car accidents can have a devastating effect on innocent victims. Mr T has been left with a very painful hip and continues to be restricted in his activities. Fortunately our car accident compensation lawyer team here at Taylor & Scott were able to secure Mr T's financial future thereby removing a major worry from Mr T and his family".
If you suffer serious injury in a car, bike, bus or bicycle accident, don't hesitate to contact the car accident legal team here at Taylor & Scott on 1800 600 664 or complete the Contact Form on this page. As in Mr T's case, we will meet with you in your home or in hospital; there is no need to come to our office and remember that all car accident claims that Taylor & Scott run are done on a no-win/no-pay basis which means we only get paid if you win your case.
At Taylor & Scott " We Care For You."