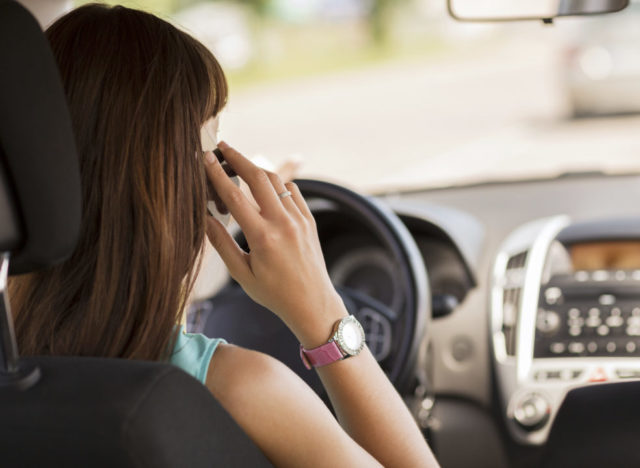 FACTS OF MOTOR VEHICLE ACCIDENT
Our client had been out socially with friends. He was headed home. As he drove along, he noticed the traffic lights up ahead were changing to red. He slowed down and came to a stop at the lights. A vehicle driven by a young lady was travelling in the same direction as our client. Unfortunately she was not paying attention. She admitted that she was using her mobile phone. Instead of stopping, she slammed into the back of our client pushing him over 100 metres through the intersection.
In the accident our client suffered a whiplash type injury involving his neck, shoulders and back. Police were called and they charged the young lady with negligent driving.
Following the accident, our client attended his local doctor and over the course of the week noticed that his symptoms were not improving but in fact he seemed to be deteriorating. He was suffering from pain in his neck, both shoulders, arms, back and wrists. As a result of the accident, he took several weeks off work and used his holidays to rest and recover. Physiotherapy and rest were prescribed and slowly over time he was well enough to return to his job.
ACTION TAKEN BY THE MOTOR ACCIDENT PERSONAL INJURY LAWYERS HERE AT TAYLOR & SCOTT
On the advice of a former client of Taylor & Scott, our client contacted the motor accident team here. Belinda Gamble, who is an expert in motor accident personal injury claims, offered a Free Case Assessment. She explained the law to her client, assisted him in completing the necessary greenslip notification forms and offered to act on a no-win/no-pay basis meaning that if her client did not succeed with his claim, Taylor & Scott would not be paid.
Belinda arranged various medical appointments for her client (all paid for by Taylor & Scott) and provided various particulars to the greenslip insurer of the vehicle at fault. Eventually Belinda arranged an informal settlement conference with the insurance company and went about negotiating a very favourable monetary settlement of her client's claim.
TAYLOR & SCOTT MOTOR ACCIDENT LEGAL TEAM'S OFFER TO YOU
If you or someone you know are injured in a motor vehicle accident, you are invited to contact our team of expert lawyers in motor accident personal injury claims. We offer a Free Case Assessment in every case. If you can't come to us, we will arrange to come to you. If we act for you it will be on a no-win/no-pay basis. We will do everything to assist you with your claim ensuring that you have peace of mind and don't have to stress or worry, confident that you are in the hands of expert lawyers who know what they are doing. Every effort is made to resolve your claim to your satisfaction at the first opportunity.
Please contact our team of expert motor accident personal injury lawyers on 1800 600 664 or complete the Contact Form on this page. Be assured that our team will do everything they can to assist you to a better future.
At Taylor & Scott "We Care For You".