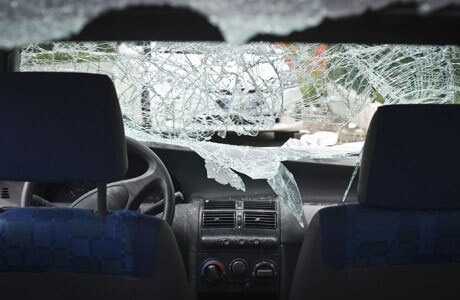 Our car accident compensation team of lawyers assisted a French tourist who had come to Australia on a working holiday. Our client had obtained a job and had purchased a motorbike to get to and from work. Riding to work one morning, he was struck by a car which had run a red light. In the accident, our client suffered a number of broken bones but also sustained a severe head injury.
A long period of hospitalisation and rehabilitation followed. Gervase Liddy, the Managing Partner here at Taylor & Scott was contacted and immediately attended at the rehabilitation hospital to discuss car accident compensation and to explain the steps to be taken in bringing a car accident compensation claim. Gervase explained to his client the law, took instructions and then confirmed that Taylor & Scott would act in the car accident claim on a no-win/no-pay basis meaning that if the case wasn't won, Taylor & Scott would not be paid any costs.
Because of our client's medical condition, it was agreed by Gervase that all conferences needed would be held either at the hospital or at our client's home. There would be no need for our client or his partner to travel to our office to give instructions.
The car accident compensation legal team then completed all forms for the compensation claim. They set about obtaining evidence to prove the negligence of the driver of the car. Evidence was also obtained from all doctors, therapists and rehab providers who assisted our client. Consultant specialists were retained to assess the effect of the orthopaedic and head injuries that had been suffered. Economic loss evidence was obtained from France to prove the financial losses that would be suffered by our client as a result of his not being able to return to his former occupation in France.
Eventually the car accident claim was ready to proceed and the team here at Taylor & Scott were then able to arrange a mediation with the greenslip insurer for the car at fault.
A very substantial settlement was achieved. Our client then returned to France to be with his family safe in the knowledge that the financial settlement achieved by Taylor & Scott in the CTP claim would secure his future.
Our car accident compensation legal team are ready, willing and able to assist you or anyone you know who is injured in a motor vehicle accident here in NSW. Car accident claims are complex, particularly in this type of case where a person receives very serious injuries. No expense is spared by Taylor & Scott in ensuring that all evidence necessary to obtain full monetary compensation for the injured person is achieved. All car accident claims are run on a no-win/no-pay basis.
If you are an overseas tourist or know someone who has been injured in a car accident whilst here in NSW, please contact our team of car accident lawyers at Taylor & Scott on 1800 600 664 or complete the Contact Form on this page. If you are unable to attend our offices, we will be happy to travel to you anywhere in NSW.
At Taylor & Scott " We Care For You."