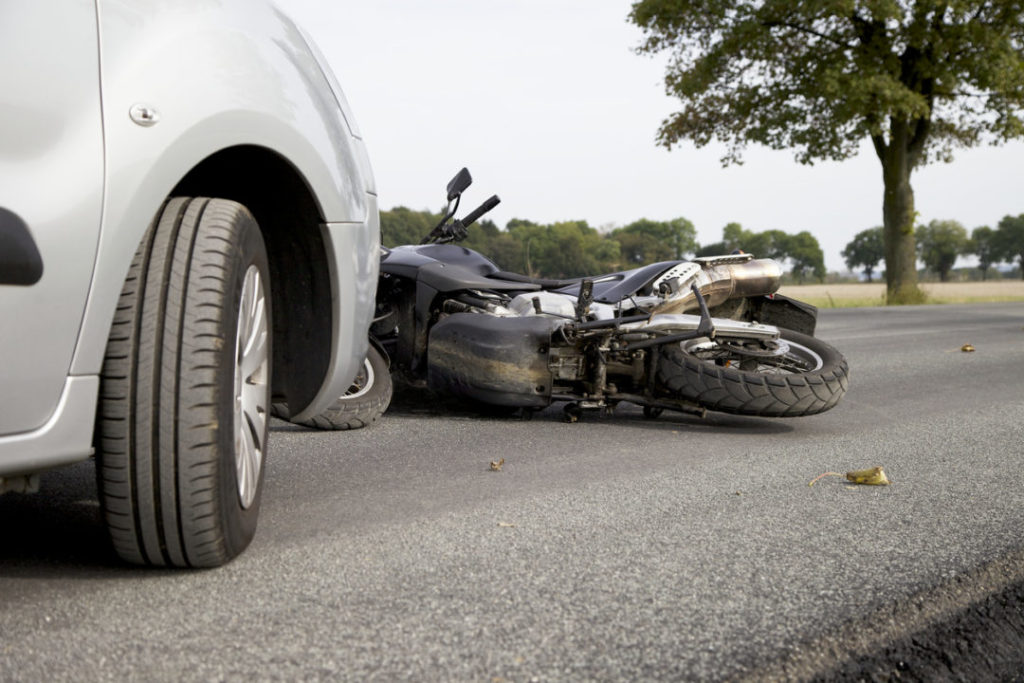 Our client worked in the security industry. On this day, he was riding his motorbike to work when a car travelling in the opposite direction turned across his path seriously injuring our client. In the accident, he was knocked unconscious, received numerous injuries to his wrist, arm, elbow, shoulder, knee, ribs, back and a punctured lung. He was transported by ambulance to hospital where he was operated on and remained an in-patient for several days. He convalesced at home for several weeks and eventually was then able to do some light work seated at a desk for the next several months.
Prior to his accident, our client took great pride in looking after his aged dad and making sure that their home was well maintained. Unfortunately because of his injuries and ongoing disabilities, his dad had to attempt to look after his son, family and friends were called on to assist in maintaining their home.
As part of his rehabilitation, several operations were required particularly in respect to his ongoing shoulder and wrist problems.
More than two years after the accident, our client was able to rehabilitate himself to the extent that he was able to return to limited security work.
The greenslip insurer admitted liability and made a very small offer of settlement to our client. He was insulted by their offer and realised that he needed experts in motor accident negligence cases to assist him with his claim. He then turned to Taylor & Scott and Simon Meigan, who is a Partner and Accredited Specialist in motor accident claims.
Simon met with his client on several occasions and advised him that the offer that the insurer had made was ridiculous and should not be accepted. Simon then set about gathering all the evidence needed to prove his client's injuries, disabilities and his economic loss claim. After all the evidence was gathered together, Simon arranged for his client to be examined by the SIRA Medical Assessment Service. Following this examination, the MAS found that Simon's client had a whole person impairment of more than 10%, opening the way for Simon to claim damages for non-economic loss being for his client's ongoing pain and suffering.
Simon arranged a settlement conference with the greenslip insurer and was able to secure a settlement of his client's claim which greatly exceeded the offer of settlement that the insurance company had offered before Simon and his team came into the case.
If you or someone you know is injured in a motorbike accident or any other motor vehicle accident, you may receive an offer to settle the case from the insurance company. Before accepting any offer, we urge you to speak to the experts in motor accident personal injury claims here at Taylor & Scott. We will provide you with a Free Case Assessment. If we act for you, it will be on a no-win/no-pay basis. We will cover all disbursements incurred in your case and you will only pay our legal costs if you are successful with your claim.
You can trust the experts here at Taylor & Scott to do everything they can to ensure that you receive maximum compensation for the injuries that you have suffered.
Contact Taylor & Scott by completing the form on this page or email us at info@tayscott.com.au or phone us on 1800 600 664.
At Taylor & Scott, "We Care For You".