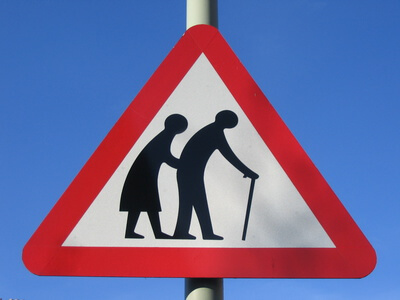 Recently, our motor accident law team here at Taylor & Scott successfully completed a claim for an elderly pedestrian struck by a motor vehicle.
Our client who had been out shopping, had alighted from the bus and was crossing the street when about half way across she was struck by a passing car. As a result of the accident, our client suffered severe injuries to her pelvis and leg as well as a head injury.
Several weeks in hospital followed and her family have now been required to care for her. She was a fiercely independent person capable of looking after herself but following the accident she has lost confidence and now relies on her family to help with shopping and household chores.
Simon Meigan, Accredited Specialist in Personal Injury, attended on our client at both the hospital where she was admitted and her home. Detailed instructions were obtained. Having sought and obtained very detailed instructions, Simon was then able to successfully negotiate a very satisfactory settlement on behalf of his client.
Commenting on the case, Simon said:
"I see far too many older people who have been knocked over by motor vehicles. Pedestrians need to be vigilante at all times especially when crossing streets, but motorists must also realise that particularly older people are slower to react. They may also have limited eyesight and restricted hearing. Therefore drivers of motor vehicles must remain vigilante at all times and give pedestrians right of way.
I was very happy with the settlement I obtained for our lady client. Obviously it does not compensate fully for the trauma she has suffered, nor for the ongoing problems that she has, but at least financially she is now secure".
If you are injured in a motor vehicle accident by a car, bus, truck or bike, you can have complete confidence in Simon Meigan and his team at Taylor & Scott doing everything they can to assist you. Simon and his team are happy to visit you in hospital or at your home to take instructions and give advice. All of our motor accident claims are taken on a no-win/no-pay basis, which means that if you don't win your case, we here at Taylor & Scott don't get paid.
So if you would like advice in respect to a motor vehicle accident, please contact Simon and his team on 1800 600 664 or email Simon at info@tayscott.com.au.
At Taylor & Scott " We Care For You."